The AME Great Lakes Region hosted a premier event at La-Z-Boy headquarters in Monroe, Michigan, in February. La-Z-Boy Incorporated is a worldwide leader in furniture manufacturing for every room in the home.
The A3 Thinking and Problem Solving presentation was led by renowned expert, speaker, trainer, educator and author Beau Keyte, president of the Keyte Group, who also presented at the 2016 AME Dallas Conference. The session offered attendees the ability to really dig in and actually go through the steps of experiential learning by doing. A3 thinking captures the heart of a lean management system (LMS), where everyone is accountable to solve problems. This engages the organization in communication and creates dialogue that leads to good decision-making and more effective solutions. 
There were several major takeaways from the workshop:
The participants heard a short briefing and then focused on drilling down to really understand and explain the "current condition." In many cases, this sounds like a simple concept, but turns out to be more complex in real life. 
Defining the problem was also on the agenda, and the group got to support each other as they discussed different renditions of the problem statement.
Part of developing this problem statement involved understanding and using tools to help the definition. 
Taking it one step further was figuring out what the problem actually means to the company analysis.
Understanding the measurable impact on customers and staff and closing the gap for stakeholders was enlightening.
Participants got to create their own A3s on a specific real-world problem in their own work situation, and then evaluate each other in small groups, learning how to function as both coach and learner. This coach/learner interaction brings an important "social" aspect to a problem-solving process that is often approached as a technical tool. In the discussions, much time was spent understanding this people side of continuous improvement and mentoring others in change, which links back to AME's focus on people-centric leadership.
Defining the problem was a major hurdle for most of the group. Figure 1 offers a process to really understand the problem before moving on to creating solutions.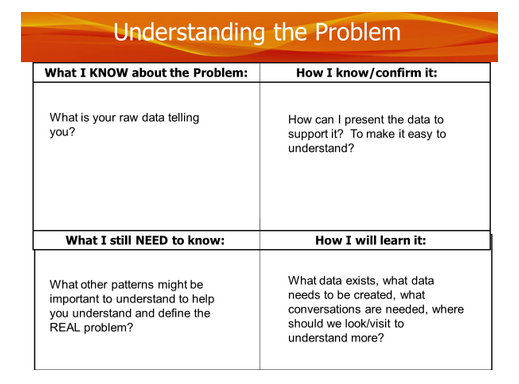 Figure 1: Understanding the Problem. Chart courtesy of Keyte Group.
The A3 Thinking Steps defined in Figure 2 help to establish a measured approach to understanding the problem and resolving it long term.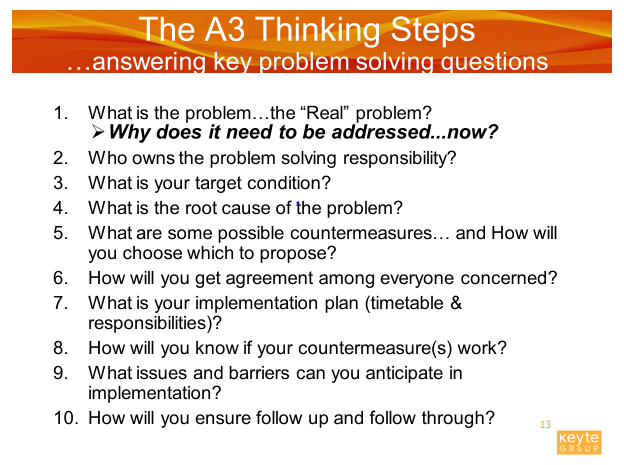 Figure 2: The A3 Thinking Steps. Chart courtesy of Keyte Group.
The workshop included a plant tour of the state-of-the-art $60 million La-Z-Boy headquarters facility. The two-year-old building features a collaborative environment without cubicles or offices, where employees choose where they sit each day based on who they need to interact with. 
Participants also received a complimentary book that defines the stages of learning, "Managing to Learn: Using the A3 Management Process" by John Shook. Overall, more than 70 percent of attendees rated the workshop "good to excellent" and offered positive feedback, such as: 
    "A problem well defined is a problem half solved. What's great about the A3 approach is that it puts much emphasis on the problem itself. Most in our profession are problem solvers and make the mistake of jumping directly into solving problems that aren't clearly identified. A3 ensures we don't get ahead of ourselves."  
    "I found the training very helpful, and it expanded my working knowledge of the A3 process. Some of my favorite insights from Beau were: "We repeat the same issues because we do not develop management systems to sustain the improvements;" "PDCA starts with grasping the situation;" and "It is hard to focus on investigation rather than solutions." This was a good class and learning experience. I would recommend it to anyone."  
Bill Baker is editorial board chairman of AME Target magazine. Bill Hays is the director of supplier development for La-Z-Boy Incorporated and an AME Great Lakes Region board member. 
Learn more about A3 problem solving at the 2017 AME International Conference in Boston, October 9 – 13, 2017.