Highlights
There are many tools that lean practitioners can employ to help move an organization to where it needs to be, but only a precious few that straddle both the technical and social needs of fundamental organizational change. This workshop will introduce one of them: A3 thinking. You will:
Understand the fundamentals of the deliberate problem-solving methodology in A3 thinking
Realize the effectiveness of both engaging others in solving problems and holding people accountable to solve problems
Initiate an A3 for a real problem you now have at work
Practice the social side of change through discussions and coaching others on their A3 development
Evaluate this type of thinking and acting in making the changes you need in your organization.
Overview
A3 thinking captures the heart of a lean management system where everyone is accountable to solve problems deliberately, and in doing so, engage the organization in communication and dialogue that lead to good decisions and much better solutions. In this workshop, you will first learn about A3s through instruction, reading, reflection and discussion following the stages of learning shared in the book "Managing to Learn" by John Shook. You will then create your own A3 by applying what you have learned to a real work problem in your workplace. You will work in small groups as you not only create your A3 but also read, discuss and evaluate each other's A3s. You are encouraged to bring a co-worker with you. Attendees must choose a problem at work to solve and complete a problem description worksheet before class.
Company
Keyte Group consulting services center on helping organizations create unfair competitive advantages in the marketplace and better places to work for the employees. The firm merges technical and cultural transformation elements in its work with senior leadership, enhancing organizational capacity and performance. www.keytegroup.com
Presenter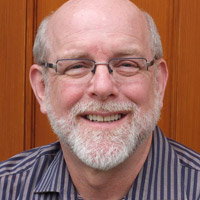 Beau Keyte has been involved in lean thinking since 1986 and currently helps healthcare, financial services, and manufacturing organizations in transforming their performance and culture. He has pioneered new methods to spread lean thinking quickly within organizations and engage the people in the organization to participate in the transformation. Keyte has co-authored three publications, including two which received Shingo Prizes: "The Complete Lean Enterprise" in 2005 and "Perfecting Patient Journeys" in 2014. He also coaches students in the MBA program at the University of Dayton and is a faculty fellow at the Shingo Institute.