Times listed in EDT.
Highlights
This workshop will cover:
How to use outcome, value stream, dependency, and capability maps to speak the same language across business and tech.
How to build actionable, data-driven maps that make the path clear to everyone.
How to use maps to confidently decide what to tackle and how.
How the flow of Outcome to Roadmap transforms pains and goals to actionable next steps.
 
Overview
This workshop introduces simple, collaborative mapping that brings teams from goals and pains to clear next steps. These 4 Key Maps: Outcome, value stream, dependency, and capability help define, discover and communicate risks and opportunities. They drive rapid results regardless of team, department, or industry. We'll examine visual representations of valuable data you can use to have productive conversations, make confident decisions, and align towards making real progress. Attendees will receive a copy of all final artifacts for reference.
Company
Visible Value Stream Consulting specializes in elevating team performance with collaborative, clear and sustainable practices that work incredibly well with agile, improving teams and even better with struggling siloed teams. The company enables its clients to achieve flow across their organization through its flow engineering program. Its collaborative workshops and frameworks lay the groundwork for agility, value and velocity. https://visible.is
Presenter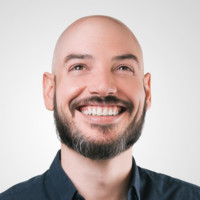 Steve Pereira is the founder and principal consultant at Visible Value Stream Consulting. He is obsessed with making tech human and leveraging it to deliver continuous value. For the past 20 years, his focus has been on using mapping techniques to guide ambitious and struggling teams towards their true north. He's a former startup CTO, agency consultant, systems and release engineer, finance IT manager, tech support phone jockey and pizza maker. All focused on the flow of value, all the time.