Highlights
Discover how to get the most from your gemba walks. 
Description
This workshop will cover:
How a good gemba walk is different from walking around.
What the theory of practical drift is and why understanding it is critical to your lean culture.
The real purpose of standard work and why the right format is so important.
How to start with leader standard work, and some common pitfalls to avoid.
How tiered leader standard work will help you support behaviors that create a lean culture.
Structures that support working at the right level, will stop you from "leapfrogging" and keep you out of the "drama triangle."
Company
WellSpan Health is an integrated health system that serves the communities of central Pennsylvania and northern Maryland. The organization is comprised of approximately 1,500 employed physicians and advanced practice clinicians, a regional behavioral health organization, a home care organization, eight respected hospitals, more than 19,000 employees, and more than 170 patient care locations. WellSpan is a charitable, mission-driven organization, committed to exceptional care for all, lifelong wellness and healthy communities. www.wellspan.org
Presenter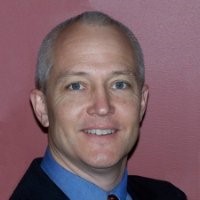 Thomas Uhlig is the senior performance improvement specialist at WellSpan Health. He has spent nearly 30 years learning, teaching, coaching and trying to get better at lean. Uhlig spent most of his career in discrete part manufacturing (textiles, sheet metal fabrication and wood products), learning and applying lean tools to increase output and reduce lead times. He's also worked in supply chain, sourcing internationally and throughout the U.S. Since joining WellSpan, he worked through cycles of learning and practicing the organization's lean daily management system, with more than a few tests of change and many more to come.