Times listed in EDT.
Highlights
This workshop will explore the five keys from the recent book "The Sensei Way at Work: The Five Keys to a Lean Business Transformation," published by Routledge in 2021, and will include several exercises and dialogue. You will learn the one big thing all change leaders must realize and do. The number of participants is limited to 30 for dialogue.
Overview
This workshop will cover the five keys to a lean business transformation:
Kaizen mind: What is it? How can employees get it and why do they lose it?
Lean thinking: How can cold and analytical lean concepts grow into a lean community?
Lean coaching: What are the three disciplined practices of lean coaching?
Change leadership: What is the work of a change leader and the state of being that enables leading a business transformation?
The Sensei Way: The sensei develops leaders through immersion in problem-solving or continuous improvement enabling a direct transmission of capability.
Company
Sensei Way Inc. delivers lean leadership skills training. www.senseiway.com
Presenter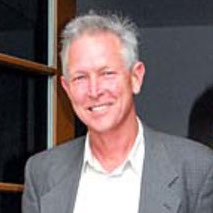 Dan Prock is the president of Sensei Way Inc. and has been a lean coach and consultant in both factories and knowledge work for 25+ years. He worked in lean implementation at Cummins Engine, Robert Bosch, and Caterpillar, and in knowledge work areas in information technology, financial operations, and services in health care and food services. Prock holds a doctorate in psychology studying situational leadership and has observed the leadership of sensei as they coach continuous improvement in the Sensei Way. He is the author of "The Sensei Way at Work: The Five Keys to a Lean Business Transformation." Learn more at www.senseiway.com.