Times listed in EDT.
Highlights
Join LeanTPM specialist and author Dennis McCarthy as he sets out the advanced technology landscape, potential gains for your company and how to deliver them. Through various case studies, discover tactics to deliver step-up performance gains, see how to avoid the common pitfalls that result in pilot purgatory, and learn the logic of the LeanTPM road map to engage the workforce with delivering the gains from advanced technology. See how this leads to the creation of a new ecosystem that can adapt to meet the challenge of a rapidly evolving technology landscape.
Overview
As technology continues to advance, manufacturing management practices are adapting. Those that do this well have found that by embracing the advances in digital technology they can achieve a step up in performance. They have also found that this is not a "plug and play" transition. There are immediate gains but it is a journey and not a destination.
This workshop sets out how to select and apply the LeanTPM road map tools to deliver the gains from digitization/industry 4.0 technology in a way that develops teamwide capability, ratchets up year-on-year performance and nurtures a proactive improvement culture. Whether you are well on your journey to operational excellence, have stalled, or are about to begin, the LeanTPM road map holds the key to transforming your workplace, accelerating your rate of improvement, and developing a proactive improvement culture capable of delivering the full potential of current and future technology. This workshop will help you to:
Assess the gains from improved connectivity using loss trees and lean accounting.
Tap into the knowledge, skills and experience of the full company team.
Engage them with the learning challenge and make them curious about the possibilities.
Provide timely leadership to guide them towards the quality, cost and customer service gains the business needs to prosper.
Assess the technology landscape to identify relevant solutions and identify improvement road map milestones.
Define workstreams within that road map to:
Tame technology by closing the gap between the technical and digital worlds.
Ratchet up improvement through digitized resource management, leading indicators and machine learning.
Enhance the speed and quality of skill development using flipped/microlearning tools.
Adapt work processes through real-time workplace learning.
Support rapid idea development and governance using early equipment management steps and processes.
Company
DAK Consulting helps organizations to secure year-on-year improvement in performance through their internal improvement process. Core competencies include the application of lean and TPM programs to systematically raise operational effectiveness, break out of reactive management and create a proactive improvement culture. DAK academy also provides practical short courses to develop the internal improvement leadership capabilities of key managers, team leaders and change agents. DAK Consulting's customers include award-winning organizations such as 3M, Diversey, Mars, Smith and Nephew, Diageo, Pepsi, Dupont, Danfoss, Dow Corning, Heineken, Kerry Ingredients, Johnson Matthey, Mitsubishi, Pepsi Swedwood (IKEA) and Yara. www.dakconsulting.co.uk
Presenter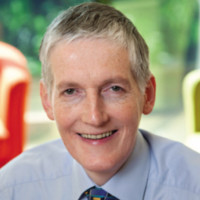 Dennis McCarthy is a director at DAK Consulting. A consultant, coach and facilitator, he helps organizations to deliver year-on-year performance gains through internal improvement programs. Among his clients are 3M, Pepsi, Heineken, Mitsubishi, IKEA and Siemens. His experience as a shop floor industrial engineer, international project manager and general manager gives him an in-depth understanding of what it takes to deliver performance gains across all levels. McCarthy's worldwide industry sector experience ranges from oil extraction, chemical processing, automotive and food production and packaging. He is the co-author of "TPM: A Route to World Class Performance," "LeanTPM: A Blueprint for Change," and the author of "Early Equipment Management: Continuous Improvement for Projects."