The journey to consistent near-perfect performance has two pillars: Continuous process improvement and respect for people. An overwhelming amount of organizational effort is spent measuring, managing and controlling the business process often described in cost, schedule, quality and safety. These are all lagging performance indicators. The true leading indicator of future business performance is engaged teams who understand the rules of the game and have organizational structures focused on those leaders who are the heartbeat of the business.
When they have a good day, everyone has a good day. Organizations with highly engaged teams have earnings per share growth rates that are 2.6 times higher than less engaged organizations in the same industry. Recognized as a driver of productivity, competitive advantage, customer loyalty and shareholder return, employee engagement and developing a dream team is no longer a plus, it is a requirement to compete in today's economy. This performance improvement program will focus on an organizational theory overview and a proven methodology to define a dream team culture with what right and wrong look like. The workshop will cover methodologies for analyzing return on investment for human capital management programs and assessing internal cost drivers associated with implementation. One of the key cost drivers is talent retention which is becoming more and more critical in the labor markets of today.  Participants will examine case studies and take part in discussions on how to synchronize and integrate people improvement programs into and in direct support of every business initiative.
Presenters: Tom Barto and Joe Barto IV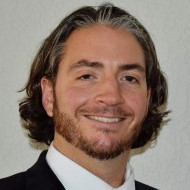 Tom Barto is a program manager for Training Modernization Group (TMG). He works partners across various industries to implement team performance improvement programs, talent acquisition and retention systems, as well as Lean Six Sigma training and certification programs. He has been involved with these programs since 2001. He is ASQ Green Belt certified and holds a bachelor's degree in philosophy from Christopher Newport University. From 2006-2011, he worked as a contracts manager for five years at various government contracting firms and managed millions of dollars worth of contracts and subcontracts for federal and state agencies and all branches of the armed forces.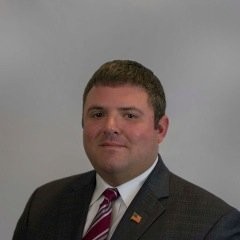 Joe Barto IV is a program manager for Training Modernization Group (TMG). He has led continuous improvement projects for Ball Metal Beverage Packaging, BAE Systems Ship Repair, Earl Ship Repair, MHI Ship Repair, the U.S. Army's Distributed Learning Program, Busch Vacuum Pump Systems and the Kimberly-Clark Corporation. He has also participated in projects at STIHL, Oceaneering, JCI Metal, Cangene Pharmaceuticals and North Florida Shipyards. He was certified as a Lean Six Sigma Black Belt by the U.S. Navy in 2009.