February 24, 2020 | 7:30 am
to
February 25, 2020 | 4:30 pm
Fees
Member Fee: $495
Non-Member Fee: $645
Location
O.C. Tanner
930 S. State St.
Salt Lake City, Utah
DESCRIPTION
This Workshop is designed to teach people how to more effectively 'assess improvement effectiveness' in any organization. Much of learning about lean involves learning to see, and in this workshop, participants will be challenged to see through the AME Excellence lens, using a redesigned assessor case study followed by two real world 'go and see' activities where we'll practice assessing at the award-winning O.C. Tanner facility. Participants will be coached by seasoned examiners on how to see and gauge an organization's improvement practices. The workshop is built around AME's Excellence Award Criteria and introduces participants to AME's free Lean Sensei self-assessment instrument.
Upon completion of this workshop, attendees will also be able to:
Understand how to apply for the AME Excellence Award and develop a site-visit worthy achievement report.
Utilize the AME Excellence Award criteria to elevate improvement practices in an organization.
Use the criteria  and/or the Lean Sensei® self-assessment instrument. 
Understand how achievement reports are evaluated and scored under the AME model.
Be more confident in their assessment capabilities.
This new 2-day workshop is divided into two key blocks:
Day 1, classroom and case study 
Day 2, hands-on, real world assessment practice
The Day 1 segment introduces the AME Definition of Excellence and delves into the assessment framework and key documents and tools that support the assessment process. In the afternoon participants will discuss and score segments of a case study that is a sample AME Award application. Attendees will gain valuable information about what "excellence" looks like based on the AME Excellence framework. They will also come away with a clear picture of how the free Lean Sensei self-assessment instrument can be leveraged to perform self-assessments. 
The Day 2 segment is focused 'go and see' activities, with participants visiting assigned areas within O.C. Tanner to apply what was learned in Day 1. Attendees will go to the gemba, to practice their assessing skills. After each gemba visit time will be spent discussing and developing consensus scores and capturing key observed strengths and opportunities.
*Attendance at this workshop does not ensure participants will become an award assessor. The AME Excellence Award committee reserves the right to evaluate the background and capabilities of all potential assessors before making a decision to add them to the assessor pool.
About the AME Excellence Award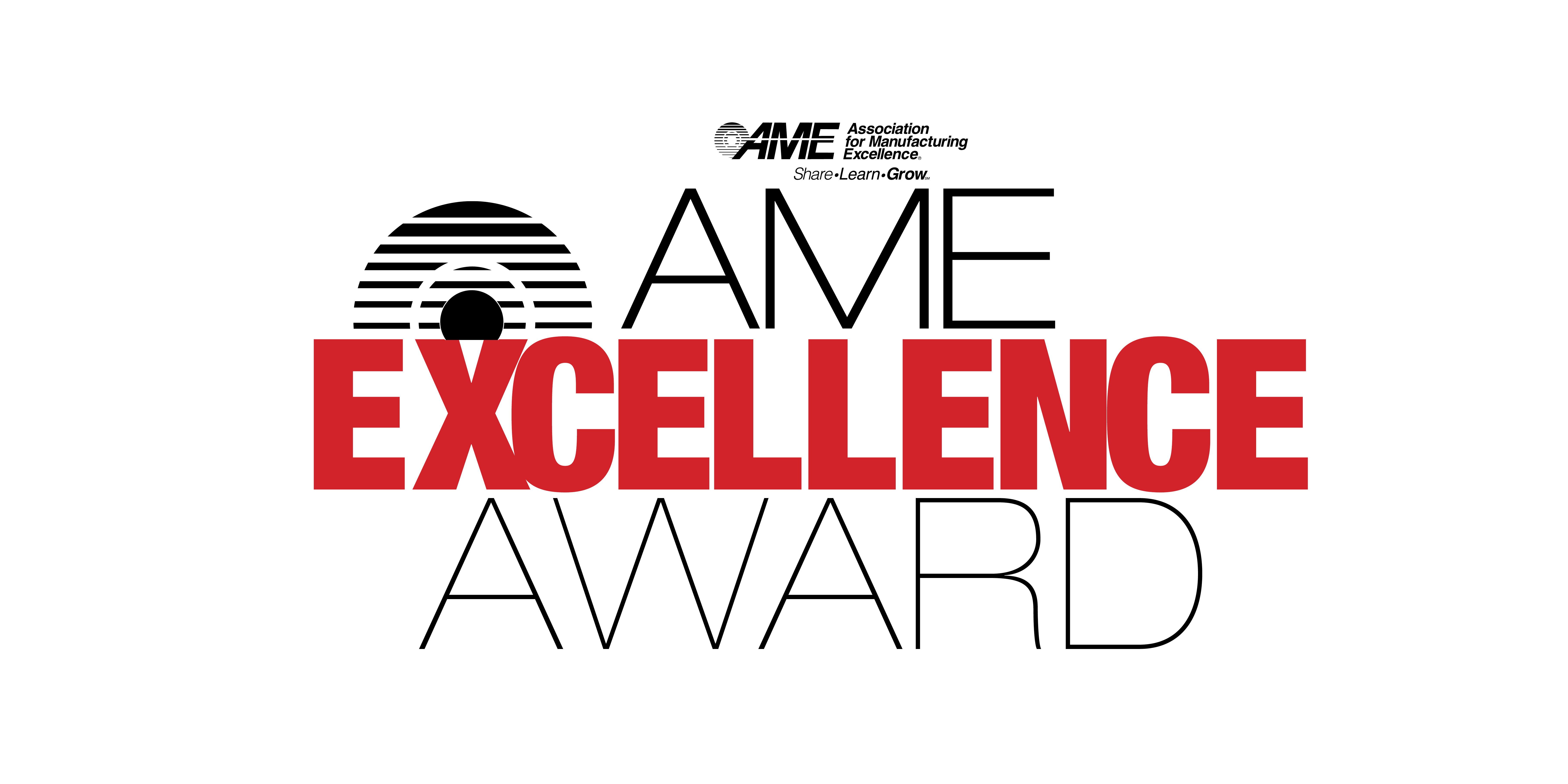 The AME Excellence Award primarily recognizes North American manufacturing plants that have demonstrated excellence in manufacturing and business. The award acknowledges continuous improvement, best practices, creativity and innovation. Learn more about the award and how to apply here. 
PRESENTERS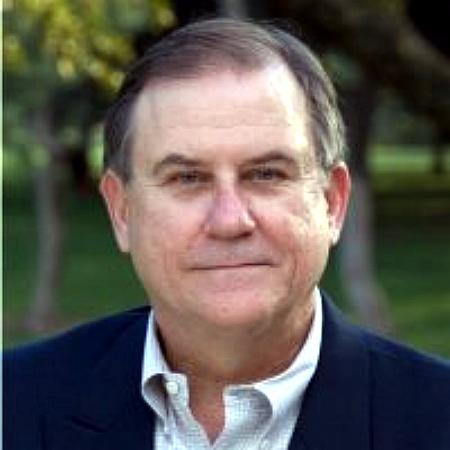 Doug Carlberg is chairman and CEO of M2 Global. He has over 35 years of experience in operations management in the electronics, telecommunication and defense industries. Prior to working at M2 Global, he was senior vice president of worldwide operations of Harris Corporation's Microwave Communications Division, winning many awards. Carlberg serves on the board of governors for The Shingo Prize and the board of directors for the Association for Manufacturing Excellence.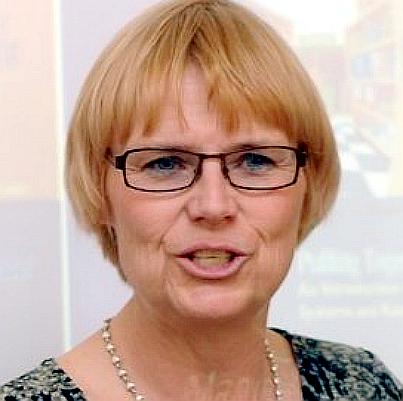 Pat Wardell is a senior consultant for the Greater Boston Manufacturing Partnership. She has many years of experiences as a lean practitioner/trainer/consultant and also serves as a member of the AME Excellence Award Council. In addition to being a lead assessor, she is one of a handful of people who have achieved the gold level of Lean Certification through the joint AME/SME/Shingo certification program.
PARTICIPANT BENEFITS
Improve your ability to assess any organization's excellence maturity level through completion of hands-on, guided 'go and see' assessment activities at an award-winning site
Understand the AME Excellence Award criteria and annual award process
Learn how to use the criteria and the Lean Sensei as self-assessment tools
Review applicant documents and how they are best completed and used
Learn how achievement reports are evaluated and scored
Understand what an applicant site visit entails
Gain hands-on experience reviewing and scoring a sample achievement report
Take away valuable information that will improve your written achievement report if you intend to apply
Become more confident if you are or plan to become an assessor
WHO SHOULD ATTEND
Assessors or potential assessors are expected to attend both the morning and afternoon sessions to become certified as an AME Excellence Award assessor. 
Applicants or potential award applicants are strongly encouraged to attend the morning segment and can attend the afternoon session if interested.
AGENDA
Day 1 segment (classroom and case study)
Welcome and introductions
Background of the AME Excellence Award and the AME definition of excellence
Review of AME Excellence Award criteria and scoring breakdown
Overview of AME Excellence Award applicant process and timeline
Roles, responsibilities and standard work of examiner team members
Review of key applicant documents and their purpose
Case study: Hands-on practice reviewing and evaluating applicant documents
Host site tour
Day 2 segment (hands-on, real world assessment practice)
Conducting an effective site visit: tips for going to the gemba and asking the right questions: role playing
Developing a valuable feedback report
Short review of host site products and processes
Hands-on practice: 'go and see' #1
Hands-on practice: 'go and see' #2
Verbal feedback to host site
Q & A/Wrap up
OTHER REGISTRATION INFORMATION
You can become an AME member during the registration process for $150 per year and obtain the discounted AME member rate for this event. Your membership will also entitle you to a registration discount for all future AME conferences, seminars, workshops and webinars for one year. Additionally, you will receive a subscription to the award winning Target magazine and much more.
Payment or purchase order must be received by the AME office five days prior to the event start date. If no payment or PO number is received, you will be asked to pay with a credit card or check at the event before entry.
Cancellation Policy: Enrollment fee less a $100 non-refundable registration charge will be refunded up to one week before the event. Substitutions may be made up to three days prior to the start of the workshop.
Notes: This event may be cancelled by AME for any reason. AME is not responsible for incidental costs incurred by registrants. By registering for this meeting, I hereby acknowledge and agree that AME or its agents may take photographs of me during events and may use those photographs for AME's purposes, including but not limited to news and promotional purposes, without further compensation to me.