March 19, 2020 | 9:00 am
to
March 20, 2020 | 12:00 pm
Fees
Member Fee: $150
Non-Member Fee: $200
Location
Cleveland Clinic
26900 Cedar Rd,
Beachwood, Ohio
DESCRIPTION
Learn benchamrking continuous improvement (CI) strategy with the best!
Learn lean journeys from manufacturing, health care and other industries, and actionable steps to get your CI strategy where it needs to be. 
Share the trimuphs and challenges or stragetic goals, plan, impletmentation, and tatical operations execution.
Interact with peers from across the northeastern Ohio in a speed-sharing enviornment to learn as much as you can in just one afternoon!
Align CI Ideas with your own corporate strategy. 
HOST COMPANY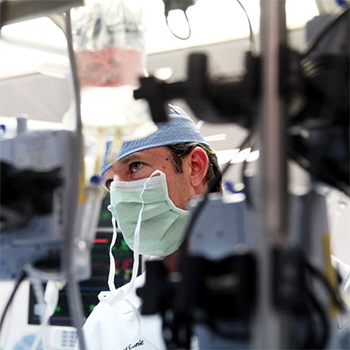 The Cleveland Clinic is an American academic medical center based in Cleveland, Ohio. Owned and operated by the Cleveland Clinic Foundation, an Ohio nonprofit corporation established in 1921, it runs a 170 acre campus in Cleveland, as well as 11 regional hospitals and 19 family health centers in northeastern Ohio, and hospitals in Florida and Nevada. 
Cleveland Clinic is consistently ranked as one of the best hospitals in the United States. In 2018-2019, the U.S. News & World Report ranked Cleveland Clinic as the number 2 hospital in the Best Hospitals Honor Roll, as it was nationally ranked in 14 adult and 10 pediatric specialties. Cleveland Clinic's cardiology program has ranked No. 1 in the nation since 1995.
 
AGENDA
8:15 – 9 a.m.                Arrival and networking
9 – 9:15 a.m.                Kickoff and introductions
9:15 – 9:30 a.m.           CI Strategy presentation – Cleveland Clinic
9:30 – 9:45 a.m.           CI strategy presentation – Goodyear
9:45 – 10 a.m.              Change over to speed table sharing
10 – 11:50 a.m.            Collaborative speed table sharing. Multiple companies, 20 minutes per table
11:50 a.m. – 12 p.m.    Closing remarks
PARTICIPANT BENEFITS
Knowledge of forces that drive strategy and various approaches to strategy development.
WHO SHOULD ATTEND
Presidents, VP's, plant managers, operations managers, engineers, CI practitioners, quality
OTHER REGISTRATION INFORMATION
You can become an AME member during the registration process for $150 per year and obtain the discounted AME member rate for this event. Your membership will also entitle you to a registration discount for all future AME conferences, seminars, workshops and webinars for one year. Additionally, you will receive a subscription to the award-winning Target magazine and much more.
Payment or purchase order must be received by the AME office five days prior to the event start date. If no payment or PO number is received, you will be asked to pay with a credit card or check at the event before entry.
Cancellation Policy: Enrollment fee less a $100 non-refundable registration charge will be refunded up to one week before the event. Substitutions may be made up to three days prior to the start of the workshop.
Notes: This event may be canceled by AME for any reason. AME is not responsible for incidental costs incurred by registrants. By registering for this meeting, I hereby acknowledge and agree that AME or its agents may take photographs of me during events and may use those photographs for AME's purposes, including but not limited to news and promotional purposes, without further compensation to me.