September 3, 2020 |

12:00 pm

to

1:00 pm
Central Time
DESCRIPTION
What style of leadership is required to promote collaboration, trust and teamwork? Why is it difficult to change the culture of an organization in order to successfully implement lean and Six Sigma?
Join IndustryWeek contributing editor and author of "The Façade of Excellence; Defining a New Normal of Leadership" John Dyer as he discusses a simulation and case study that demonstrates the impact of management vs. leadership. This interactive session is for everyone who wants to learn more about how culture, leadership and trust impact lean and Six Sigma sustainability and expansion.
PARTICIPANT BENEFITS
Discuss the difference between management and leadership and explore the four styles of leadership required to drive a successful improvement initiative.
Review a case study that will help drive home the need to change the culture to a team based, empowered organization built on trust.
See the difference "enthusiastic productivity" can make in motivating workers at all levels within the organization to achieve excellence.
What role does mission, vision, strategy, and values play in developing a culture that supports lean and Six Sigma.
PRESENTER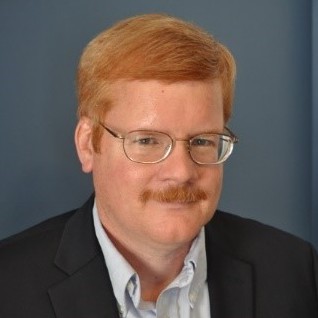 John Dyer is an author, coach, and trainer with 35 years of experience in the field of improving processes. His just-published book "the Façade of Excellence; Defining a New Normal of Leadership" examines the four leadership styles required to move an organization's culture to one of trust, collaboration and teamwork. Dyer started his career with General Electric and then worked for Ingersoll-Rand before starting his own consulting company.  He has had the opportunity to study with the leaders in the continuous improvement field such as Dr. W. Edwards Deming, Brian Joiner and Stephen Covey.
Dyer has an electrical engineering degree from Tennessee Technological University as well as an international Master's of Business from Purdue University and the University of Rouen in France. He is a contributing editor for IndustryWeek magazine and a judge in the annual "Best Plants" contest.
OTHER REGISTRATION INFORMATION
You can become an AME member during the registration process for $150 per year and obtain the discounted AME member rate for this event. Your membership will also entitle you to a registration discount for all future AME conferences, seminars, workshops and webinars for one year.
Payment or purchase order must be received by the AME office five days prior to the event start date. If no payment or PO number is received, you will be asked to pay with a credit card or check at the event before entry.
Cancellation Policy: Enrollment fee less a $100 non-refundable registration charge will be refunded up to one week before the event. Substitutions may be made up to three days prior to the start of the workshop.
Notes: This event may be canceled by AME for any reason. AME is not responsible for incidental costs incurred by registrants. By registering for this meeting, I hereby acknowledge and agree that AME or its agents may take photographs of me during events and may use those photographs for AME's purposes, including but not limited to news and promotional purposes, without further compensation to me.