March 10, 2021 |

1:30 pm

to

3:00 pm
Eastern Time
Fees
Member Fee: $99
Non-Member Fee: $149
DESCRIPTION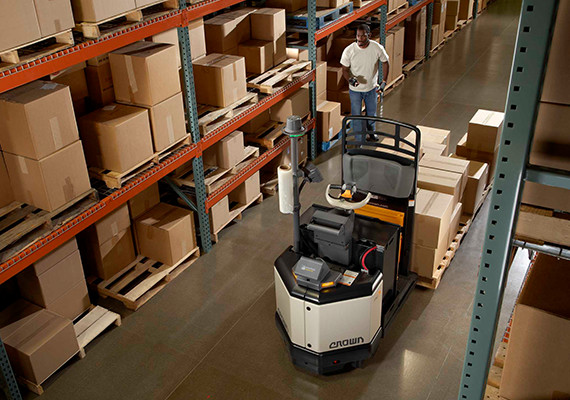 Learn how a people-centric methodology based on lean has facilitated the transformation of the culture of Crown's Queretaro, Mexico operations. You'll see how a lean implementation, using tools such as visual management, 5S and rapid kaizen events, created a culture of highly committed collaboration and instilled within the workforce an improved sense of wellbeing. This people-centric approach was designed to support performance improvement while improving the quality of life for all by reshaping the way in which employees view their work and the outcome of their contribution to the success of their peers and the organization. It emphasizes individual development, growth and satisfaction while supporting the leadership team's vision of creating a more meaningful workplace for all, where the tools and systems of operational excellence are utilized to help people recognize and reach their potential.
Note: this is an AME Cleveland Consortium event that is open to non-Consortia members. The event is free for AME Cleveland Consortium members. Members of other AME Consortia and those without an AME Consortia membership may participate for a low registration fee. Learn more about AME Consortia and sign-up for a consortia membership now.
HOST COMPANY

Crown Equipment Corporation is one of the world's largest material handling companies with a reputation for award-winning product design, advanced engineering and technology and superior after-sale service. Crown's business philosophy utilizes vertically integrated processes to design, manufacture and distribute forward-thinking, innovative solutions that improve customers' productivity and operating efficiency. Crown produces a broad range of forklifts as well as automation and fleet management technologies. In 2019, Crown made Forbes magazine's list of "America's Best Large Employers." crown.com
To participate in a tour, all attendees must adhere to and respect the tour hosts' restrictions and requirements. Non-adherence may exclude you from a tour. No competitors are allowed to participate in this tour.
VIRTUAL EVENT PARTICIPATION
To fully participate in this virtual event, a high-speed internet connection, speaker/headphones, microphone and webcam are needed. While not required, you will have a better online experience if you do not use wireless internet service. A wired/ethernet connection will have a stronger signal than wireless. Make sure you download the Zoom client for meetings desktop application for the best experience. Do not use the version available through your web browser as it has limited features. https://zoom.us/download
OTHER REGISTRATION INFORMATION
You can become an AME member during the registration process for $150 per year and obtain the discounted AME member rate for this event. Your membership will also entitle you to a registration discount for all future AME conferences, seminars, workshops and webinars for one year.
Payment or purchase order must be received by the AME office five days prior to the event start date. If no payment or PO number is received, you will be asked to pay with a credit card or check at the event before entry.
Cancellation Policy: Enrollment fee less a $100 non-refundable registration charge will be refunded up to one week before the event. Substitutions may be made up to three days prior to the start of the workshop.
Notes: This event may be canceled by AME for any reason. AME is not responsible for incidental costs incurred by registrants. By registering for this meeting, I hereby acknowledge and agree that AME or its agents may take photographs of me during events and may use those photographs for AME's purposes, including but not limited to news and promotional purposes, without further compensation to me.