July 9, 2020 |

2:00 pm

to

3:00 pm
Central Time
DESCRIPTION
Diversity and inclusion are more important now than ever in business. Research shows that diverse teams make better decisions 87 percent of the time, are 6X more innovative and drive 46-58 percent higher financial performance.
Employees feeling a sense of belonging correlates to the highest workplace engagement across nearly every demographic. Many companies are realizing they need to be more intentional about how they think about and take action on diversity but don't know how to get started or what to do.
In this one-hour virtual event, we will discuss why diversity is important in the workplace and how you can start to create a more inclusive environment. We will discuss how our own unconscious bias plays a role in each of our "blind spots" on diversity, and what we can individually do to mitigate our bias. We will also touch on simple things the broader team and company can start to put in place to promote diversity, inclusion and belonging for all employees.
PRESENTER
Kathy Goss
Kathy Goss is the director of inclusion recruiting at ServiceNow. In this role, Goss is building and embedding diversity, inclusion and belonging into every aspect of the company's hiring practices. Prior to ServiceNow, she built LinkedIn's first diversity recruiting program, which transformed the way LinkedIn attracts and hires talent and achieved double-digit percent increases of diverse hires.
She previously spent more than 10 years with Accenture's internal inclusion and diversity team, executing large-scale D&I programs focused on the recruitment, retention and advancement of diverse employees. She holds a B.S. in learning & organizational change from Northwestern University and also serves on the Board of Directors for Chicago SHRM (Society of Human Resources Professionals). Goss lives in the Chicago area with her husband, 3 kids, and a Redbone Coonhound rescue dog. 

FACILITATOR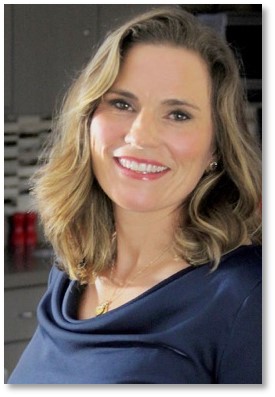 Meg Brown
Meg Brown has a heart for unlocking and unleashing the potential of those around her. She holds a degree in environmental engineering from Northwestern University and she comes with diverse employment experiences in manufacturing, environmental, construction, IT and consulting industries. Brown has spent more than fifteen years cultivating her expertise in building up people and organizations. When Brown crossed paths with Cambridge Air Solutions, she fell in love with the company's culture and formally joined the leadership team to continue strengthening and scaling their people systems. As vice president, human resources, Brown is responsible for all aspects of Cambridge's employee experience. This includes talent lifecycle processes, executive, leadership and employee development, organization development and change enablement.