May 11, 2021 |

11:00 am

to

12:00 pm
Eastern Time
DESCRIPTION
While lean thinking has been used for decades to streamline processes and remove waste, little work has been done to expand this way of thinking into strategic workforce analysis (SWA). If we think of our workforce value stream, from recruiting to retirement (and everything in between), applying lean thinking to SWA is critical to ensure we have the right people, in the right positions, at the right time.
This 45-minute webinar will take a deeper dive into how lean practices can be applied to SWA. We will explore actionable information regarding workforce considerations for the future with a comprehensible approach to leading teams on a journey to align the needs of their customers, employees, and the business, post COVID-19. We will cover five critical areas for applying lean to your SWA: purpose, processes, people, structure, and execution. This holistic approach provides systems-thinking with various scientific methods including lean thinking, change management, and leadership behaviors needed to execute and sustain your new workforce plan.
PRESENTER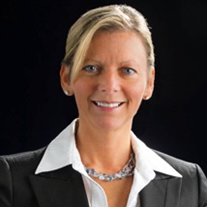 Dr. Darlene Dumont is a champion of cultural transformation who uses empowering and engaging action-research with her clients. She has more than 30 years of diverse business experience with demonstrated results in organizational transformations, executive coaching, human-centered design, strategic workforce analysis and innovation using a variety of systems-thinking approaches, lean scientific problem-solving methodologies, and change management. Dumont is a retired officer of the Air Force/Air National Guard, a lean sensei, and was previously a public accountant. She holds a doctorate in business administration and quality systems, is certified in organizational design and mediation, and has a Lean Six Sigma Black Belt. She is the president and CEO of the veteran-owned small business, A Better Culture (ABC), LLC, is a board member of the Continuous Improvement Lean Collaborative, and is a faculty member of the Lean Enterprise Institute (LEI).
PARTICIPANT BENEFITS
A holistic understanding of attributes related to lean and strategic workforce analysis
Lean tools and techniques that can be used to support strategic workforce analysis
A modern survey tool that can be modified to fit your specific needs 
A checklist to get you started
WHO SHOULD ATTEND
CEOs, senior executives, and leaders with strategic responsibilities  
Lean leaders, practitioners, and/or facilitators  
Human resource leaders
VIRTUAL EVENT PARTICIPATION
To fully participate in this virtual event, a high-speed internet connection, speaker/headphones, microphone and webcam are needed. While not required, you will have a better online experience if you do not use wireless internet service. A wired/ethernet connection will have a stronger signal than wireless. Make sure you download the Zoom Client for Meetings desktop application for the best experience. Do not use the version available through your web browser as it has limited features. https://zoom.us/download
OTHER REGISTRATION INFORMATION
You can become an AME member during the registration process for $150 per year and obtain the discounted AME member rate for this event. Your membership will also entitle you to a registration discount for all future AME conferences, seminars, workshops and webinars for one year.
Payment or purchase order must be received by the AME office five days prior to the event start date. If no payment or PO number is received, you will be asked to pay with a credit card or check at the event before entry.
Cancellation Policy: Enrollment fee less a $100 non-refundable registration charge will be refunded up to one week before the event. Substitutions may be made up to three days prior to the start of the workshop.
Notes: This event may be canceled by AME for any reason. AME is not responsible for incidental costs incurred by registrants. By registering for this meeting, I hereby acknowledge and agree that AME or its agents may take photographs of me during events and may use those photographs for AME's purposes, including but not limited to news and promotional purposes, without further compensation to me.