January 17, 2023 |

5:00 pm

to

7:00 pm
Eastern Time
Fees
Member Fee: $25
Non-Member Fee: $35
Location
Entegris (Building 2)
129 Concord Road
Billerica, Massachusetts
DESCRIPTION
Extroverted characteristics are applauded and rewarded, yet 30-50% of your workforce are introverts (like me). We will explore some in-person techniques benchmarked from other Lean practitioners that gives everyone a voice and levels the problem-solving playing field. While we're at it, let's put some fun & joy back into their lives.
PRESENTER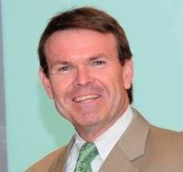 Gerald Cronin (Gerry), is the kaizen promotion office manager at the Massachusetts General Hospital Center for Comparative Medicine (CCM). Gerry received his TPS training at Autoliv in Utah and through the Deming Immersion Scholars program. Prior to CCM, Gerry was an Operations Manager at MGH applying lean methods in 8 patient care areas. Gerry also has worked for Home Depot during their L6S transformation, was an owner at Best of Boston food operation and worked as an IE for Raytheon Missile Systems.
AGENDA
5 - 6 p.m. Pizza social
6 - 7 p.m. Presentation
PARTICIPANT BENEFITS
Engaging employees the minute they walk into the room
Amplifying their pain with post-its
Making fishboning fun
WHO SHOULD ATTEND
Lean practitioners
Supervisors/Program Managers
Operations Managers
Directors
OTHER REGISTRATION INFORMATION
We strive to host events that are inclusive and accessible to everyone to fully participate and engage. Live captioning will be available for this event. Please email events@ame.org if you have any questions. You can become an AME member during the registration process for $150 and obtain the discounted AME member rate for this event. Your membership will also entitle you to a registration discount for all future AME conferences, workshops, and virtual events for one year.
This event may be canceled by AME for any reason. AME is not responsible for incidental costs incurred by registrants. By registering for this event, I hereby acknowledge and agree that AME or its agents may take photographs of me during events and may use those photographs for AME's purposes, including but not limited to news and promotional purposes, without further compensation to me.
Cancellation Policy: Registration fee less a $20 administration fee will be refunded up to one week before the event. Substitutions may be made up the start of the workshop.