January 23, 2020 |

7:30 am

to

11:30 am
Fees
AME Consortia Members: Free
Consortium Non-Member Fee: Contact Jonathan Jones
Location
Saint Louis Zoo
One Government Drive
McDonnell Center at River Camp
St. Louis, MO
DESCRIPTION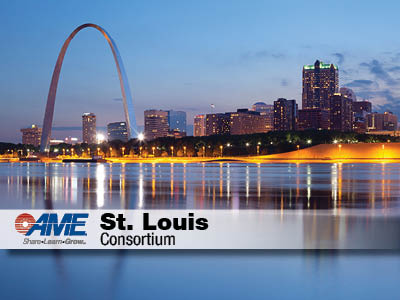 The Saint Louis Zoo has a history of being one of the best zoos in the country. With a 1,300 person workforce, including seasonal workers, and as one of the few free zoos in the country, the Saint Louis Zoo has unique challenges to care and feed over 17,000 animals and manage as many as 30,000 guests on some of their busiest days. The Saint Louis Zoo is looking for insights from the St. Louis Consortium on how to build momentum for a mission-driven initiative that depends on the ability to achieve and sustain business excellence. We will observe and learn about the Zoo's current practices, and discuss in groups ways to initiate and grow an Operational Excellence Program.

HOST COMPANY

Home to over 17,000 animals representing approximately 600 species, the Saint Louis Zoo is recognized worldwide for its innovative approaches to animal care and management, wildlife conservation, research, and education. One of the few free zoos in the nation, the Saint Louis Zoo attracts 3 million visitors a year and is the most-visited attraction in the region. Accredited by the Association of Zoos and Aquariums (AZA), the Saint Louis Zoo is part of an elite group of institutions that meet the highest standards in animal care as well as provide fun, safe and educational family experiences. The Saint Louis Zoo and the other AZA-accredited institutions collectively dedicate millions of dollars annually to support scientific research, conservation and education programs. For more information, visit https://www.stlzoo.org
AGENDA
7:30 – 8 a.m. - Registration 
8 – 8:30 a.m. – Zoo overview
8:30 – 10:20 a.m. – Tours to zoo behind the scene sites
10:20 - 10:30 a.m. - Break
10:30 – 11:15 a.m. – Questions & answers / Panel discussion on establishing and building momentum for an operation excellence program
11:15 - 11:30 a.m. - Closing and preview of upcoming events
11:30 a.m. - 12:30 p.m. - Optional lunch at the zoo
PARTICIPANT BENEFITS
Event participants will gain insights into how to start and build momentum for an operational excellence practice — all while networking with local OpEx practitioners and experts. Participants will also make a difference in their local community by sharing insights that could positively impact the Zoo, its mission and its workforce now and into the future.
WHO SHOULD ATTEND
Operational Excellence Leaders
Continuous Improvement Professionals
Front line team members who are a part of an operational excellence initiative
Executives