June 26, 2020 |

8:00 am

to

3:30 pm
Fees
Non-Member Fee: $550
Member Fee: $395
Student Member Fee: $350
Location
Sutter Gould Medical Foundation
600 Coffee Road
Modesto, California
DESCRIPTION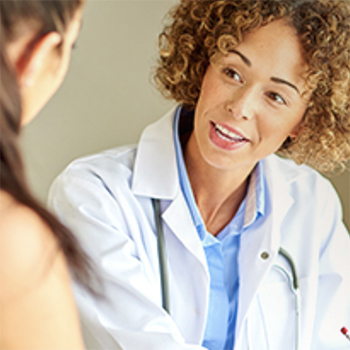 Learn how to identify a minimum of two hours per month of non-value added activity through the use of leader standard work.
Sutter Gould Medical Foundation started its lean journey in 2010 with a single value stream. Today, the organization has seven active value streams and aims to unleash the intellectual power of every member of every team. At this event, clinical operations managers, supervisors and directors will share their journey to eliminate non-value added activities and replace them with the value-added activities of coaching and developing their teams into effective problem-solvers. 
HOST COMPANY
Sutter Gould Medical Foundation (SGMF)
Sutter Gould Medical Foundation is a not-for-profit health care organization dedicated to providing the highest level of care for its patients. More than 280 physicians in both primary and specialty practices provide outpatient services for residents in Stanislaus, San Joaquin and Merced county communities. SGMF has care centers in Modesto, Stockton and six other communities in the Central Valley. www.suttergould.org
AGENDA
8:00 a.m.   -   8:30 a.m.   Welcome
8:30 a.m.   -   9:00 a.m.   Introductions
9:00 a.m.   - 10:00 a.m.   Sutter Gould Medical Foundation background
10:00 a.m. - 11:30 a.m.   Leader standard work training/activity
11:30 a.m. - 12:00 p.m.   Lunch
12:30 p.m. -   1:00 p.m.   Huddle and gemba walk
1:00 p.m.   -   2:30 p.m.   Leader standard work activity
2:30 p.m.   -   3:30 p.m.   Team report out
3:30 p.m.                          Adjourn
PARTICIPANT BENEFITS
Explore various methods used to increase capacity in leader schedules to spend time in the gemba.
Learn how to develop a safe environment for a leader to learn.
Identify ways to measure the capability of your leadership team to build people.
Learn how one organization transitioned from a focus on value streams to the gemba.
Health care professionals will learn how to leverage the dyad partnerships to transform teams into daily problem-solvers.
WHO SHOULD ATTEND
This course is designed to help spread a culture transformation by building an organization's tiers of leadership. This course will benefit senior management, company leaders, and managers responsible for implementing lean and quality initiatives, as well as team members helping to execute lean within their organizations.
OTHER REGISTRATION INFORMATION
You can become an AME member during the registration process for $150 per year and obtain the discounted AME member rate for this event. Your membership will also entitle you to a registration discount for all future AME conferences, seminars, workshops and webinars for one year.
Payment or purchase order must be received by the AME office five days prior to the event start date. If no payment or PO number is received, you will be asked to pay with a credit card or check at the event before entry.
Cancellation Policy: Enrollment fee less a $100 non-refundable registration charge will be refunded up to one week before the event. Substitutions may be made up to three days prior to the start of the workshop.
Notes: This event may be canceled by AME for any reason. AME is not responsible for incidental costs incurred by registrants. By registering for this meeting, I hereby acknowledge and agree that AME or its agents may take photographs of me during events and may use those photographs for AME's purposes, including but not limited to news and promotional purposes, without further compensation to me.