May 10, 2021 |

9:00 am

to

1:00 pm
Mountain Time
Fees
Non-Member Fee: $200
Member Fee: $150
DESCRIPTION
The world stands in the midst of one of the great technological revolutions of the past 300 years: The age of software and artificial intelligence is revolutionizing every aspect of the human experience.
To survive this transition, companies will need to master business agility—the doctrine, strategy, and tactics essential to respond to changes in technology, customer needs, and market forces. Understanding the fusion of lean and agile both at the small team level and in the context of an enterprise-wide transformation is an essential first step in chartering your organization's course into the turbulent future that lies ahead.
HOST COMPANY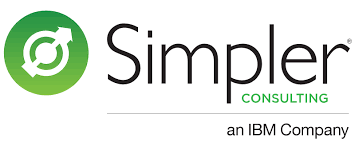 Simpler Consulting, an IBM Company
Simpler Consulting helps clients achieve transformational results (swift and sustainable improvement) in measures of financial performance, quality, employee engagement, and customer satisfaction while implementing systemic changes that elevate their ability to compete and adapt to change. Simpler's accomplished professionals bring strategic thinking, operational excellence expertise, coaching proficiency, and experience relevant to each client. Its team members are passionate, committed to client success, and dive into clients' challenges with a shared sense of ownership. Simpler facilitates change, delivers results, and transfers its know-how by working side by side with clients' personnel from the C-suite to the front line. simpler.com
PRESENTERS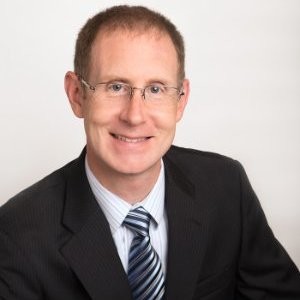 Scott Drumm has more than 25 years of lean, Six Sigma, and agile project management expertise in quality, manufacturing, product development, distribution, and information technology. His industry experience includes defense, manufacturing, consumer services, healthcare, software, and medical device products. During his tenure at Simpler, Drumm has helped clients manage large technology projects and has pioneered methods for using lean and agile practices to support integrated hardware and software development. He holds bachelor's and master's degrees in nuclear engineering from the Missouri University of Science and Technology and numerous professional certifications, including the Project Management Institute's Project Management Professional (PMP) and Agile Certified Practitioner (PMI-ACP) credentials, the Scaled Agile Framework (SAFe) Program Consultant credential, both Certified Scrum Master (CSM) and Scrum Product Owner certifications, and Six Sigma Master Black Belt and Black Belt certifications from Motorola University and GE, respectively.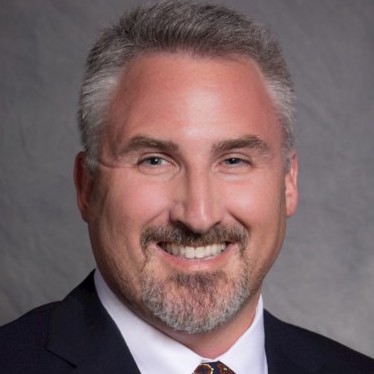 Lewis Kent has more than 15 years of lean transformation and technology delivery experience across a broad range of industries and companies. His industry segment experience includes consumer products, insurance, financial services and healthcare. Since joining Simpler, Kent has supported large health system and insurance industry clients. His work includes site coaching at all levels, rapid improvement events (including 2P events), daily management system and mission control. He has developed significant patient encounter revenue cycle domain expertise and is considered a thought leader for the application of cognitive technologies to accelerate the revenue cycle's digital transformation. Kent currently leads the development of new revenue cycle technology product offerings. He holds a bachelor's degree from the University of Georgia and a master's degree in information technology from American InterContinental University. He is a certified Six Sigma Black Belt, Project Management Professional, SAFe 5 Agilist, and a graduate of the Leadership Institute at the University of North Carolina's Kennan-Flagler Business School.
AGENDA
Part I
Intro to agile
Scrum framework
Agile roles
User personas
The product backbone
Writing user stories
Decomposing user stories
Sizing user stories
Agile artifacts
Agile ceremonies
Part II
Scaled agile framework
SAFe big picture
SAFe certifications
SAFe implementation roadmap
7 core competencies of business agility
PARTICIPANT BENEFITS
Understand the strengths and weaknesses of both traditional project management and agile.
Understand agile roles, ceremonies, and artifacts.
Learn to write, size, and prioritize user stories.
Understand how to scale agile to multiple teams delivering on cadence and releasing on demand.
WHO SHOULD ATTEND
Sponsors, leaders, and team members of current or planned projects will immediately benefit from this session through exposure to lean agile methods that they can immediately apply to their project work!
VIRTUAL EVENT PARTICIPATION
To fully participate in this virtual event, a high-speed internet connection, speaker/headphones, microphone and webcam are needed. While not required, you will have a better online experience if you do not use wireless internet service. A wired/ethernet connection will have a stronger signal than wireless. Make sure you download the Zoom client for meetings desktop application for the best experience. Do not use the version available through your web browser as it has limited features. https://zoom.us/download
OTHER REGISTRATION INFORMATION
You can become an AME member during the registration process for $150 per year and obtain the discounted AME member rate for this event. Your membership will also entitle you to a registration discount for all future AME conferences, seminars, workshops and webinars for one year.
Payment or purchase order must be received by the AME office five days prior to the event start date. If no payment or PO number is received, you will be asked to pay with a credit card or check at the event before entry.
Cancellation Policy: Enrollment fee less a $100 non-refundable registration charge will be refunded up to one week before the event. Substitutions may be made up to three days prior to the start of the workshop.
Notes: This event may be canceled by AME for any reason. AME is not responsible for incidental costs incurred by registrants. By registering for this meeting, I hereby acknowledge and agree that AME or its agents may take photographs of me during events and may use those photographs for AME's purposes, including but not limited to news and promotional purposes, without further compensation to me.