December 10, 2020 | 8:00 am
to
December 11, 2020 | 11:00 am
Central Time
Fees
Member Fee: $200
Non-Member Fee: $250
DESCRIPTION
Culture is contagious if deployed correctly and this boot camp will explore examples of how you can eliminate waste throughout your value stream. The focus of manufacturing today is continuous improvement of safety, quality, productivity, delivery, morale, cost and inventory. The workshop will show different ways of addressing these focal points by using lean tools and creative employee thinking. Several case studies will be demonstrated with incredible results.
Rejuvenate your operation by applying lean principles in a fun and engaging way that has produced proven results. This boot camp highlights the critical elements and "must know" concepts for driving effective, positive change in your organization.
PRESENTER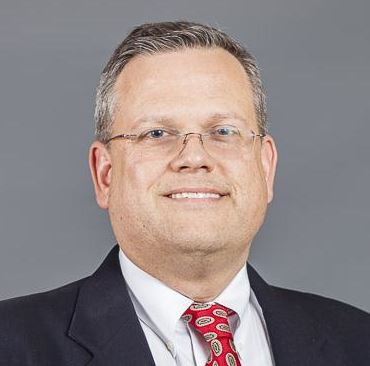 Mark Preston has been driving change in manufacturing and sales environments for over 25 years using continuous improvement and lean. During his 11 years with TDK Electronics, he studied Kaizen manufacturing techniques in Japan during TDK Executive Sensei training. He later led the TDK Georgia plant lean initiatives and increased videotape and startup recordable compact disc productivity.
After TDK, Preston invested seven years in various executive roles within Respironics, Inc. where he implemented demand flow technology. Accomplishments at Respironics include leading the lean layout of a new Kennesaw, Ga. facility, creation of a new structured purchasing organization and improving the supply base by creating and implementing a 13-week supplier development program. As director of operations for the Respironics Asthma and Allergy Division, he teamed with suppliers and engineers using design for manufacturing techniques to also launch the Mini Elite portable nebulizer.
In 2006, Preston became the director of Acuity Business System at Acuity Brands Lighting. He led the deployment of lean in the Acuity supply chain for 16 plants, five distribution centers and 14 supplier development programs. During this time he continued his personal training with Singijutsu in Japan and was promoted to vice president of supplier development and operations excellence.
Currently, he is a lean champion for the Association of Manufacturing Excellence (AME) and is on the AME Management Team. Preston is a keynote speaker for organizations across the U.S. including APICS, CSCMP, MODEX, CME, SCOPE and IMPACT Manufacturing. As a founder, Preston is excited to continue his passion of teaching and sharing through Lean Applications.
AGENDA
11/19 (Thursday): 8 - 11 a.m. CDT    Lean Boot Camp – Yellow Belt Certification Class  - Part A
11/20 (Friday): 8 - 11 a.m. CDT         Lean Boot Camp – Yellow Belt Certification Class  - Part B
PARTICIPANT BENEFITS
This workshop will focus on the following:
Understand the language of lean that anyone can understand
Learn critical thinking elements that all leaders should know in order to successfully lead people and manage processes
Create system thinking and understanding of how cost is related to decisions
Learn tools that you can immediately implement at your company to engage your workforce and instantly uncover waste
Develop customer and supplier measurement systems and accountability processes
Break down cross functional barriers for effective collaboration
Learn how to implement pull systems to drive material replenishment and accountability
WHO SHOULD ATTEND
Anyone who wants to drive their company to excellence, including:
Executives
Managers
Engineers
Supervisors
Team leaders
VIRTUAL EVENT PARTICIPATION
To fully participate in this virtual event, a high-speed internet connection, speaker/headphones, microphone and webcam are needed. While not required, you will have a better online experience if you do not use wireless internet service. A wired/ethernet connection will have a stronger signal than wireless. Make sure you download the Zoom client for meetings desktop application for the best experience. Do not use the version available through your web browser as it has limited features. https://zoom.us/download
OTHER REGISTRATION INFORMATION
You can become an AME member during the registration process for $150 per year and obtain the discounted AME member rate for this event. Your membership will also entitle you to a registration discount for all future AME conferences, seminars, workshops and webinars for one year.
Payment or purchase order must be received by the AME office five days prior to the event start date. If no payment or PO number is received, you will be asked to pay with a credit card or check at the event before entry.
Cancellation Policy: Enrollment fee less a $100 non-refundable registration charge will be refunded up to one week before the event. Substitutions may be made up to three days prior to the start of the workshop.
Notes: This event may be canceled by AME for any reason. AME is not responsible for incidental costs incurred by registrants. By registering for this meeting, I hereby acknowledge and agree that AME or its agents may take photographs of me during events and may use those photographs for AME's purposes, including but not limited to news and promotional purposes, without further compensation to me.