February 12, 2019 | 7:30 am
to
February 13, 2019 | 4:00 pm
Fees
Student Member Fee: $545
Non-Member Fee: $790
Member Fee: $545
Location
Olympus Surgical Technologies America (OSTA)
9600 Louisiana Avenue North
Brooklyn Park, Minnesota
DESCRIPTION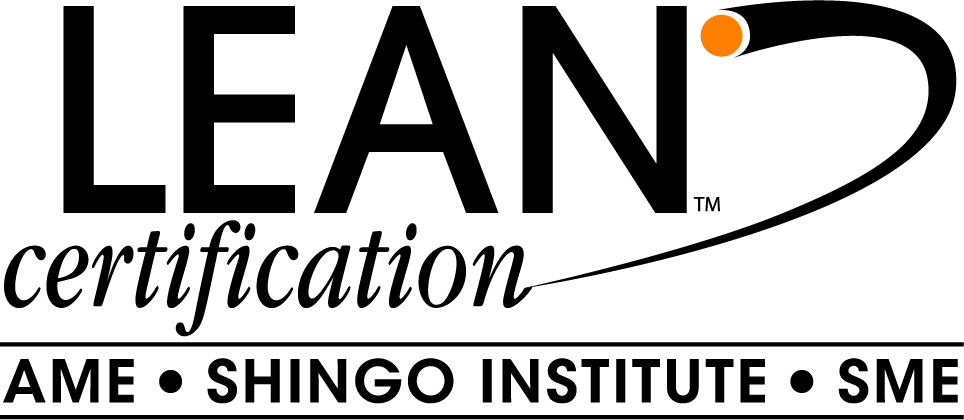 This course is intended to prepare participants to take and pass the Lean Bronze Certification Examination, which will be offered on the second day for those who sign up for the exam separately with SME. This 3-hour multiple choice exam is designed to test understanding of the Lean Certification Body of Knowledge. The review course helps participants understand the body of knowledge that test questions are drawn from, provides practice exams and exercises to give students a good idea of what will be included in the exam, and offers several takeaways that students will find useful on exam day.
Please note: The registration through AME is for the Lean Certification Review Class ONLY. 
You can register for the exam here: sme.org/bronze-exam.
PRESENTER
Mark Paulson has been helping companies and individuals with their Lean journeys for over 20 years. He has been Lean Bronze Certified for 9 years. In addition, Mark spent 5 years on the Lean Certification Oversight & Appeals Committee for the consortium that manages the Lean Certification documentation and process. Paulson has been reviewing Lean Bronze portfolios for more than 10 years and brings all of his experience to this class.
AGENDA
December 12, 2018 - 7:30 a.m.  – 5:00 p.m. 
Introductions & Lean Certification overview
Practice exam 1
Formula review & practice (worksheet and review questions)
Cultural enablers (team research)
Continuous process improvement (individual worksheets and group review)
Continuous process improvement (team research)
Additional take-home practice exam
December 13, 2018 -  8:00 a.m. – 12 p.m. 
Portfolio development
Additional check activity (short answer & true/false)
Business results (team research)
Practice exam 2
Test taking strategies, wrap up, Q&A
December 13, 2018 – 1 p.m. – 4 p.m.
Exam – 3 hours, multiple choice
Certification exam will be online. Attendees need to bring their own laptop in order to take the exam. 
PARTICIPANT BENEFITS
Understanding of the Bronze-level Body of Knowledge
Review of recommended material
Learn how the test is structured
Learn how to focus your exam preparation activities
Group activities and discussions
Practice exercises and tests
Lean Alliance approved review
There is an 85% pass rate for attendees at this event
WHO SHOULD ATTEND
The lean certification path starts with an accumulation of lean knowledge and the reading and understanding of the core reference materials. Once this takes place, it's time to evaluate your lean knowledge through various assessments and online reviews. The Lean Bronze Certification exam focuses on lean fundamentals. While there is no minimum experience level to take the exam, students must understand the Lean Certification Body of Knowledge and pass the Lean Bronze Certification exam. After this happens, the student receives a Lean Knowledge Certificate and then must prepare to demonstrate their lean knowledge and the ability to apply that knowledge by preparing a Lean Bronze Portfolio which consists of three different projects.
OTHER REGISTRATION INFORMATION
You can become an AME member during the registration process for $150 per year and obtain the discounted AME member rate for this event. Your membership will also entitle you to a registration discount for all future AME conferences, seminars, workshops and webinars for one year. Additionally, you will receive a subscription to the award-winning Target magazine and much more.
Payment or purchase order must be received by the AME office five days prior to the event start date. If no payment or PO number is received, you will be asked to pay with a credit card or check at the event before entry.
Cancellation Policy: Enrollment fee less a $150 non-refundable registration charge will be refunded up to one week before the event. Substitutions may be made up to three days prior to the start of the workshop.
Notes: This event may be cancelled by AME for any reason. AME is not responsible for incidental costs incurred by registrants. By registering for this meeting, I hereby acknowledge and agree that AME or its agents may take photographs of me during events and may use those photographs for AME's purposes, including but not limited to news and promotional purposes, without further compensation to me.