February 10, 2021 |

12:00 pm

to

3:00 pm
Eastern Time
DESCRIPTION
Register now for this 7-month, project-driven Lean Six Sigma training program presented by AME in partnership with TMG, Inc.
This program includes 88 training hours over 12 days completed virtually via Zoom, is based on the ASQ Body of Knowledge and includes two days of Team Facilitation and Project Management Modules.
Class registrations include guest speakers, monthly tollgate reviews, TMG Master Black Belt and operations officer project coaching, and tons of training materials, including a 12-month Minitab subscription (a $900 value). Your return on investment may be as much as ~$100K based on the direction of candidate leadership and the enrollment fee is just $10,000.
The certification course begins with orientation on February 10, 2021.
Registration closes on January 29, 2021 and is limited to just 16 participants. Don't delay! Register now for this in-depth training course or learn more.
AGENDA

EXECUTIVE EDUCATION & PLANNING SESSION
2 Hours | Scheduled prior to orientation
Aligns the leadership team with candidate expectations. Review program objectives, overview, expectations, and requirements. Identify project and project selection, and candidate selection.
ORIENTATION & PROJECT CHARTER PREPARATION
1 Day | February 2021
Candidates and sponsors meet together to review program objectives, expectations, requirements, identify project, develop charters. Begin training modules.
DEFINE/MEASURE/ANALYZE/IMPROVE/CONTROL
2-3 Days/Month | Begins Mar 2021*
View the program website below to view the course syllabus, modules and objectives.
*Define/Measure/Facilitation/Charter Approval (4 days) and subsequent sessions (2 days each).
EXAM, FINAL REPORT & GRADUATION
3.5 Days
Final exam (4 hours, 100 questions) and preparation for final report, including one-on-one reviews of project presentations. Final report out from each candidate, summary project report on projects and course. Graduation and presentation of certificates.
TRAINER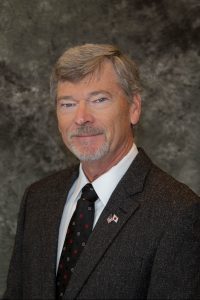 Mike McBride
Continuous Improvement Coach and Instructor

Mike McBride currently serves as continuous improvement (CI) instructor, coach and mentor with TMG — a values-driven program management company dedicated to continuous improvement for clients who desire to optimize performance and results through the use of proven process improvement methodologies. He has over 20 years of experience in quality and process improvement and enjoys sharing his knowledge with leaders who want to develop a culture of continuous improvement within
their organization.
McBride joined TMG after a long career with the U.S Naval Ship Maintenance Community. He started at Norfolk Naval Shipyard (NNSY) in the quality control department where, in addition to his supervisory duties, he was also the department's quality improvement coordinator, facilitator and trainer, training all level of personnel in quality improvement methods and serving as coach and facilitator for numerous improvement teams. He joined NNSY's process improvement department in 2001 and, as a Lean Six Sigma Black Belt, coached, mentored and facilitated Lean Six Sigma activities within numerous production shops. Later, as a division head, he managed and coordinated all value stream analyses, their rapid improvement plans and the associated rapid improvement events and projects. McBride planned, organized and implemented training on the principles of lean, six sigma and theory of constraints. He assisted other external commands in C efforts, working with public and private shipyards as well as other Department of Defense agencies. He was also a trained inspector for the Naval Sea Systems Command (NAVSEA) Inspector General Performance and Compliance Inspection (NPCI) process and supported IG NPCI teams across NAVSEA facilities.

In 2011, McBride was selected as the director for continuous improvement at the U.S. Naval Ship Repair Facility and Japan Regional Maintenance Center (SRF-JRMC) in Yokosuka, Japan. He was a direct report to the commanding officer, responsible for the deployment of CI across the command and a member of, and advisor to, the executive steering committee. He ensured that improvement efforts were aligned with and supported strategic initiatives and goals. He interacted with all levels of DoD/DoN leadership and management to include department heads, commanding officers and Commander Navy Regional Maintenance Center (CNRMC), NAVSEA, Pacific Fleet (PACFLT) and Fleet Forces Command (FFC) staff. McBride also sat on the Japan Sustainment Community of Practice and the Manning Sustainment Team chartered by FFC, PACLFT, NAVSEA and CNRMC.
McBride provides years of CI experience and talent to TMG's clients. He currently trains, coaches and mentors Green Belts and Bronze Belts in executing DMAIC projects and rapid improvement events aligned to the client's business goals in order to achieve substantial return on investment. He also assists with the design, development and preparation of our Lean Six Sigma training curricula including simulations, exercises, testing and study guides; all based on the ASQ Body of Knowledge.