November 17, 2021 |

8:30 am

to

2:30 pm
Eastern Time
Fees
AME Member Fee: $395
Non-Member Fee: $495
Location
Legrand Wiremold
60 Woodlawn Street
West Hartford, CT
DESCRIPTION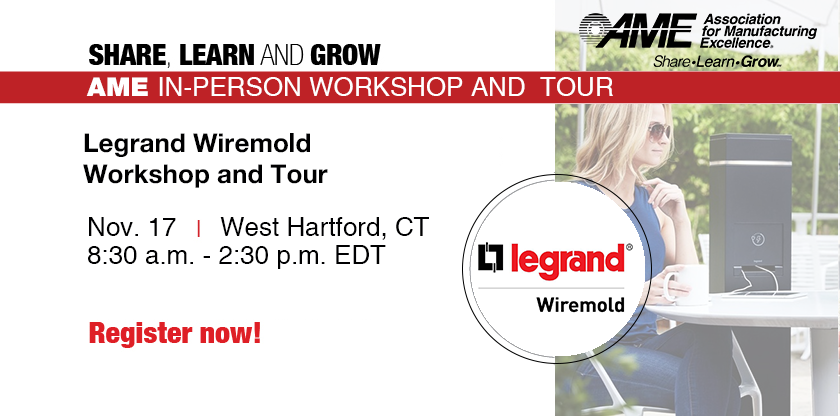 This is a traditional, in-person AME best practice workshop consisting of presentations by Wiremold Legrand associates, a facilitated interactive tour of Wiremold's operations, and a deep dive into management standard work practices that are part of the Legrand Way system.
HOST COMPANY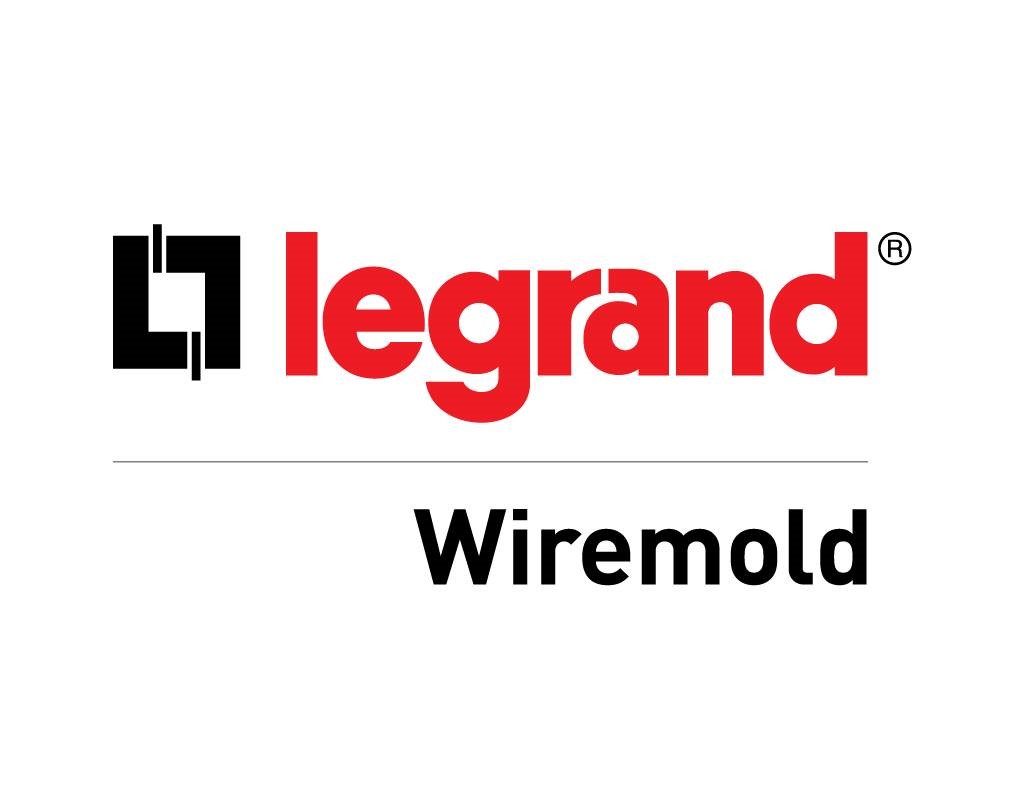 Wiremold is a foundational name the history of lean. In 1991, the company began its iconic and dramatically successful lean transformation that has been the subject of countless articles, books and presentations. After its acquisition by Legrand in 2000, it faced and met the challenges of sustaining lean principles while adapting to being part of a diverse multi-national organization. Today, company-wide lean initiatives enable Legrand to drive improvement in competitive markets across the globe. This is a truly unique 30-year story of lean transformation, sustainment, improvement and growth. legrand.us/wiremold
AGENDA
8:30 - 9 a.m.                   Welcome to Wiremold Legrand
9 - 10 a.m.                      Company presentations
10:15 a.m. - 1:15 p.m.    Tour of operations
1:15 - 1:45 p.m.              Lunch
1:45 - 2:30 p.m.              Continuous improvement session and closing
PARTICIPANT BENEFITS
Simple, highly visual Kanban replenishment systems.
Heijunka replenishment system.
A variety of one-piece flow cells.
"Green" initiatives, recycling.
Unique diagnostic tool room supporting rapid changeover disciplines.
Daily performance management – Legrand Way.
The program concludes with a facilitated continuous improvement session to offer feedback to our hosts.
WHO SHOULD ATTEND
Anyone working to achieve excellence, regardless of your business and role including operations and support personnel, hourly associates, and C-suite leaders and executives.
OTHER REGISTRATION INFORMATION
You can become an AME member during the registration process for $150 per year and obtain the discounted AME member rate for this event. Your membership will also entitle you to a registration discount for all future AME conferences, seminars, workshops and webinars for one year.
Payment or purchase order must be received by the AME office five days prior to the event start date. If no payment or PO number is received, you will be asked to pay with a credit card or check at the event before entry.
Cancellation Policy: For paid events, enrollment fee less a $100 non-refundable registration charge will be refunded up to one week before the event. Substitutions may be made up to three days prior to the start of the workshop.
Notes: This event may be canceled by AME for any reason. AME is not responsible for incidental costs incurred by registrants. By registering for this meeting, I hereby acknowledge and agree that AME or its agents may take photographs of me during events and may use those photographs for AME's purposes, including but not limited to news and promotional purposes, without further compensation to me.