January 19, 2021 |

1:00 pm

to

2:00 pm
Eastern Time
Fees
Non-Member Fee: $30
Member Fee: $30
DESCRIPTION
This session will improve employee knowledge and skills. From the systems management perspective, participants will walk away knowing the steps required to manage a system from the inside out — not the other way around.
You'll learn how to influence & leverage your team(s) using lean & emotional intelligence skills to understand and improve valuable organizational systems — while keeping the customers' values in mind.
HOST COMPANY
City of Denver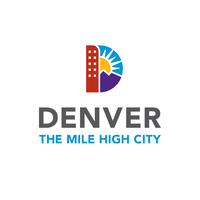 To save money during the Great Recession (2012), Mayor Michael Hancock, established Peak Performance and the Denver Peak Academy (Peak) after much research and collaboration. "Instead of outside experts telling city workers how to do their jobs better," said Mayor Hancock, "Peak [will invest] in employees by giving them the tools to solve problems themselves." Now, Denver Peak Academy aims to make government fun, innovative and empowering to citizens and employees. Denver is accomplishing this one innovation at a time! Peak Academy trains city employees at all levels on lean principles, which teach how to eliminate waste, improve efficiency, and ultimately create a higher standard of government. Through the Denver Peak Academy, trainees (Denver employees mostly) learn techniques and strategies for implementing "Peak Performance" and lean andaizen methods throughout their department, taking personal investment in the city's continuous improvement initiatives.
PRESENTER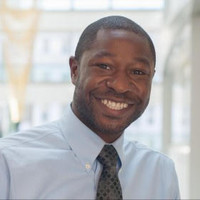 Jerraud Coleman is a creative, positive and hardworking performance improvement specialist for the City and County of Denver's Peak Academy. Alongside a great team of professionals, he facilitates process improvement events, trains employees of governments, nonprofits and other enterprises (nationally, abroad and at all levels) on lean principles and methods and other change management tools like PDCA (Plan-Do-Check-Act/Adjust). Coleman believes that sharing and talking about these tools can help enterprises identify and sustain the elimination of any waste found within any process. Thus resulting in happier customers, a more effective and efficient process, and a better product or service overall. He holds a BFA in integrated arts from the University of Colorado, Boulder.
PARTICIPANT BENEFITS
Learn how to apply and use the following: accountability; continuous improvement; daily management; gemba; leader standard work; policy deployment; visual management
OTHER REGISTRATION INFORMATION
You can become an AME member during the registration process for $150 per year and obtain the discounted AME member rate for this event. Your membership will also entitle you to a registration discount for all future AME conferences, seminars, workshops and webinars for one year.
Payment or purchase order must be received by the AME office five days prior to the event start date. If no payment or PO number is received, you will be asked to pay with a credit card or check at the event before entry.
Cancellation Policy: Enrollment fee less a $100 non-refundable registration charge will be refunded up to one week before the event. Substitutions may be made up to three days prior to the start of the workshop.
Notes: This event may be canceled by AME for any reason. AME is not responsible for incidental costs incurred by registrants. By registering for this meeting, I hereby acknowledge and agree that AME or its agents may take photographs of me during events and may use those photographs for AME's purposes, including but not limited to news and promotional purposes, without further compensation to me.
VIRTUAL EVENT PARTICIPATION
To fully participate in this virtual event, a high-speed internet connection, speaker/headphones, microphone and webcam are needed. While not required, you will have a better online experience if you do not use wireless internet service. A wired/ethernet connection will have a stronger signal than wireless. Make sure you download the Zoom Client for Meetings desktop application for the best experience. Do not use the version available through your web browser as it has limited features. https://zoom.us/download