July 9, 2020 |

12:00 pm

to

1:00 pm
Central Time
Fees
Non-Member Fee: $50
Member Fee: $25
DESCRIPTION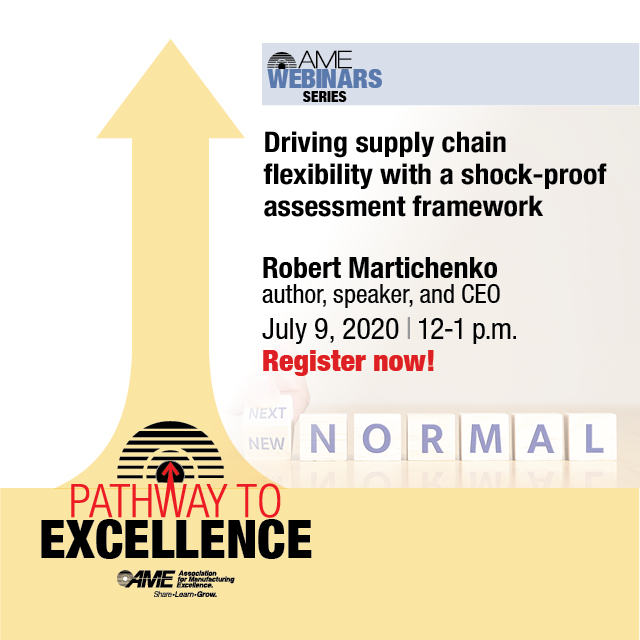 As we return to economic normalcy and stability after the COVID-19 crisis, how will we improve corporate supply chains — and be ready for the next disruption? What is our supply chain risk relative to sensing, receiving and fulfilling a customer order in the event of planned and/or unplanned changes in demand or other supply chain dynamics? What strategic improvements do we need to make in our supply chains relative to purpose, principles, people, processes, and partners?
Join Robert Martichenko as he discusses a best-in-class framework to assess and reduce supply chain risk that organizations will need to perform in order to build flexibility and improve performance through visibility, capability, and resilience:
Visibility: Our ability to sense changes in supply chain dynamics and share relevant information as we respond.
Capability: Our ability to plan and execute an operational plan to meet the new supply chain requirements with great speed, efficiency, and effectiveness.
Resilience: Our ability to successfully manage and quickly adapt to day-to-day activities during unplanned events.
Help provide data that will be presented anonymously during this webinar. Complete the Supply Chain Risk & Flexibility Maturity Survey today. See more details at the bottom of this page.
This is part of AME's Pathway to Excellence webinar series is designed to address the challenges facing every organization: how to survive and thrive in our "new normal." The series provides policymakers and business and educational leaders insights into the pathway forward to sustainable, North American manufacturing that closes the skills gap and strengthens the middle class while repairing the supply chain and preventing future disruptions through reshoring, nearshoring and LeanShoring™️.
PRESENTER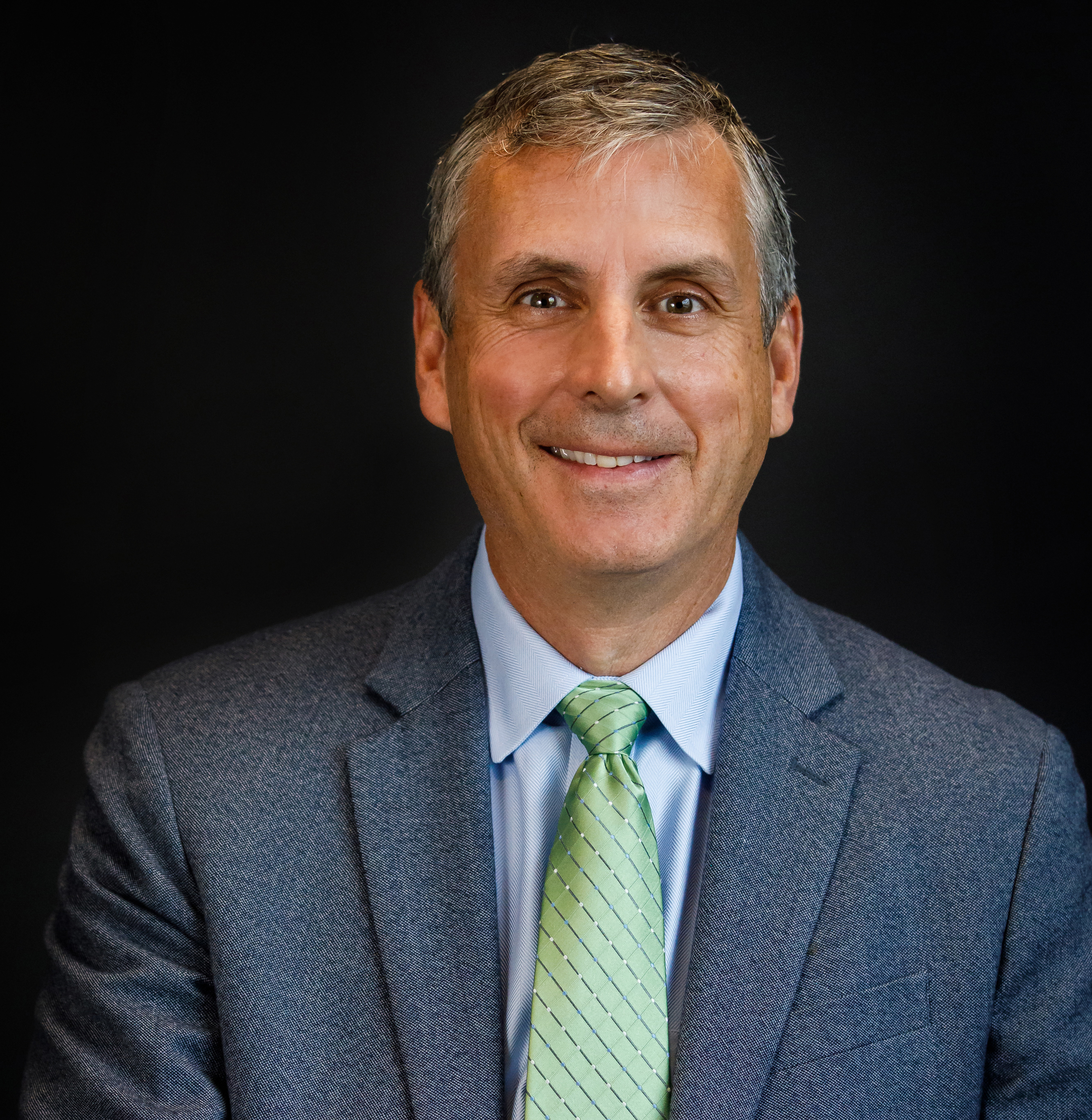 Complexity and technology are fundamentally changing the nature of work and the relationships between people and the work they perform. Yet, our care for people doesn't have to be at odds with our business pursuits or public responsibilities. Rather, it is compatible with, even essential to these goals.
With award-winning author, speaker, and CEO Robert Martichenko, you will explore practical lessons for work and life through topics such as "Building Cultures of Continuous Improvement," "The Power of Narrative Leadership," "Discovering Hidden Profit," and "Make Work Meaningful."
Robert's mission is to embrace the role of the "Human CEO" where he shares new perspectives on how to restore soul and meaning back to the workplace. 
Engaged. Entertained. Energized. These are just a few of the effects Martichenko will has had on audiences as they start to see their organizations in a new light and capable of discovering greater potential – both in profitability and humanity. Speaking globally on relevant topics and lessons learned from over 25 years of transforming end-to-end supply chains and organizations at large, he weaves in themes of "meaningful work," "business disruption," "systems thinking," "respect for people," and "personal narratives." After hearing his stories, audiences are supercharged and ready to improve their organizations and personal journeys.
Martichenko is the founder and CEO of LeanCor Supply Chain Group, and chairman of Karmack Publications. He is also an entrepreneur, thought leader in lean management, professional education instructor, business author, poet and novelist. He participates and volunteers on several advisory boards and educational institutions. His prominent industry awards include the Distinguished Service Award by the Council of Supply Chain Management Professionals (CSCMP), the highest recognition achievable for professionals in the supply chain industry.
SUPPLY CHAIN RISK & FLEXIBILITY MATURITY SURVEY
Supply chain risk comes in many forms. Now more than ever, it's critical for organizations to identify and reduce these risk factors, while maturing their ability to react to changing dynamics. This flexibility requires visibility, capability and resilience.
Where does your organization fall on the supply chain risk and flexibility maturity model? We invite you to find out by taking our brief survey before July 2. *A higher score indicates a higher organizational maturity level.
We'll present the aggregate (anonymous) results in our "Driving supply chain flexibility with a shock-proof assessment framework" webinar on July 9.