December 12, 2019 |

8:00 am

to

4:30 pm
Fees
Non-Member Fee: $375
Member Fee: $275
Location
Costco Optical
1001 West 19th Street
National City, California
DESCRIPTION

After hosting this sold-out workshop at Costco in 2018, Lisa Weis returns to share insights on developing a passionate, engaged workforce at your organization. The PCL 101 course was designed by AME to provide organizations with a comprehensive overview of people-centric leadership and the behaviors required to build a culture where every day, everyone is fulfilled by pursuing excellence and everybody flourishes. This requires a foundation of strong communication skills, critical listening capabilities and a robust process for converting people's ideas into continuous improvement action. If you're interested in improving leadership behaviors and increasing engagement, the AME PCL 101 Course is for you.
WHAT PEOPLE ARE SAYING ABOUT PCL 101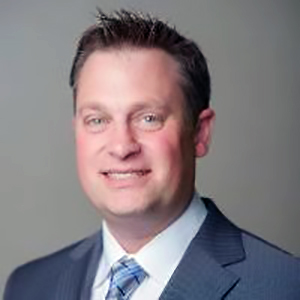 Marc Kuzik is the continuous improvement manager for Argus Machine. Kuzik recently brought 14 of his teammembers to attend the PCL 101 workshop in Edmonton. "I believe the content within the people-centric leadership (workshop) is that keystone that has been our missing link—a link if you will—between the lean tools and our lean thinking or lean management. This is really, I think, a great opportunity to give our employees the ability to have good conversations. The content in this course changed the conversation that we're having between colleagues and team members. It started even during the break time at the 101. I think it gives us tools we've never been taught and how to ask good clear questions and start to listen to those answers. That, to me, is changing the conversation and allows us to achieve enterprise excellence."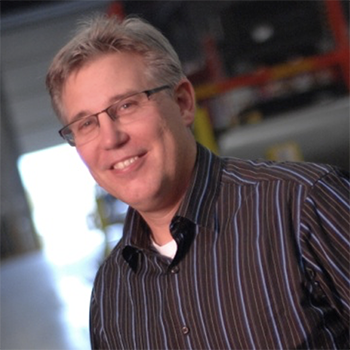 Ron Harper, AME board past chairman and president of Cogent Power, has been formally working with people-centric leadership for more than 10 years. "You need to engage the whole person. So, if you take a look at you, me and anybody else that is working in an organization or company that has a responsibility—we all have different roles in our lives—and that role could be as a parent or a hockey coach. It could be a volunteer in a hospital. We all carry different roles and to be dealing with the whole person in a leadership capacity is about not just looking at the employee part of that person in terms of the way you engage with them, you actually are engaging with the whole person in all the roles of their life." 
Episode 4 - Deep dive into people-centric leadership with Lisa Weis, Ron Harper and Marc Kuzik
People-centric leadership (PCL) expert and trainer Lisa Weis, PCL practitioner and president of Cogent Power Ron Harper and continuous improvement leader for Argus Machine Marc Kuzik deep dive into people-centric leadership - what it is, why it's important and how it provides enormous value to companies. Click play below to listen now!
Episode 3 - People-centric leadership 101 with Ron Harper
This episode of Applied Excellence features a coversation with president of Cogent Power Ron Harper, who has been practicing people-centric leadership for more than 10 years. Click play below to listen now!
AGENDA
8:00 a.m.   -   8:15 a.m.  Welcome & networking
8:15 a.m.   -   9:00 a.m.  Introductions
9:00 a.m.   - 10:00 a.m.  Defining people-centric leadership and organizational impact
10:00 a.m. - 10:15 a.m.  Break
10:15 a.m. - 12:00 p.m.  Leadership behaviors, self-reflection and building relationships
12:00 p.m. - 12:30 p.m.  Lunch
12:30 p.m. -   2:00 p.m.  Leadership behaviors, communication/listening, celebration and recognition
2:00 p.m.   -   2:15 p.m.  Break
2:15 p.m.   -   3:15 p.m.  Leadership behaviors that support the growth and development of people
3:15 p.m.   -   4:00 p.m.  Goal setting, feedback and alignment in a people-centric culture
4:00 p.m.    -  4:30 p.m.  Call to action & summary
4:30 p.m.                         Wrap-up
PRESENTER
Lisa Weis
Lisa Weis is a people-centric, lean/continuous improvement expert, with more than 20 years of demonstrated success in helping hundreds of public and private organizations achieve their vision and meet their strategic goals by engaging people, implementing enterprise excellence and inspiring innovation. Weis has helped a diverse spectrum of organizations in the manufacturing, government (federal, state, local), healthcare, education and service industries. She is the head of curriculum development for the Association of Manufacturing Excellence people-centric leadership initiative to provide leaders with the skills to leverage the knowledge and capabilities inherent in their employees and build an engaged culture. Weis is a member of the AME Mid-Atlantic regional board and an AME Excellence Award assessor. She holds a Bachelor of Science degree in chemical engineering from the University of Delaware.
PARTICIPANT BENEFITS
The value and benefits of building a people-centric culture.
The underlying thinking which is critical to drive people-centric behavior.
Key leadership behaviors necessary to build a people-centric culture, including honest and persistent self-reflection, reflective listening and effective communication, building relationships, coaching for development of people, celebration and recognition.
The link between building a people-centric culture and the lean/CI tools.
Vision, goal setting, feedback and alignment in a people-centric culture.
Earn self-development hours toward lean certification or re-certification.
WHO SHOULD ATTEND
Passionate and willing leaders who understand the importance of "respect for people" to the long term success of any organization.
Anyone in a leadership role – from supervisors to CEOs.
Leaders who recognize un-resolved conflict in their organizations and need a method for addressing it.
Leaders who want to increase engagement among their teams and their organizations overall.
OTHER REGISTRATION INFORMATION
You can become an AME member during the registration process for $150 per year and obtain the discounted AME member rate for this event. Your membership will also entitle you to a registration discount for all future AME conferences, seminars, workshops and webinars for one year. Additionally, you will receive a subscription to the award-winning Target magazine and much more.
Payment or purchase order must be received by the AME office five days prior to the event start date. If no payment or PO number is received, you will be asked to pay with a credit card or check at the event before entry.
Cancellation Policy: Enrollment fee less a $100 non-refundable registration charge will be refunded up to one week before the event. Substitutions may be made up to three days prior to the start of the workshop.
Notes: This event may be canceled by AME for any reason. AME is not responsible for incidental costs incurred by registrants. By registering for this meeting, I hereby acknowledge and agree that AME or its agents may take photographs of me during events and may use those photographs for AME's purposes, including but not limited to news and promotional purposes, without further compensation to me.