July 28, 2021 |

7:45 am

to

9:30 am
Central Time
Fees
AME Consortia Member: Complimentary
AME Member Fee: $99
Non-Member Fee: $149
DESCRIPTION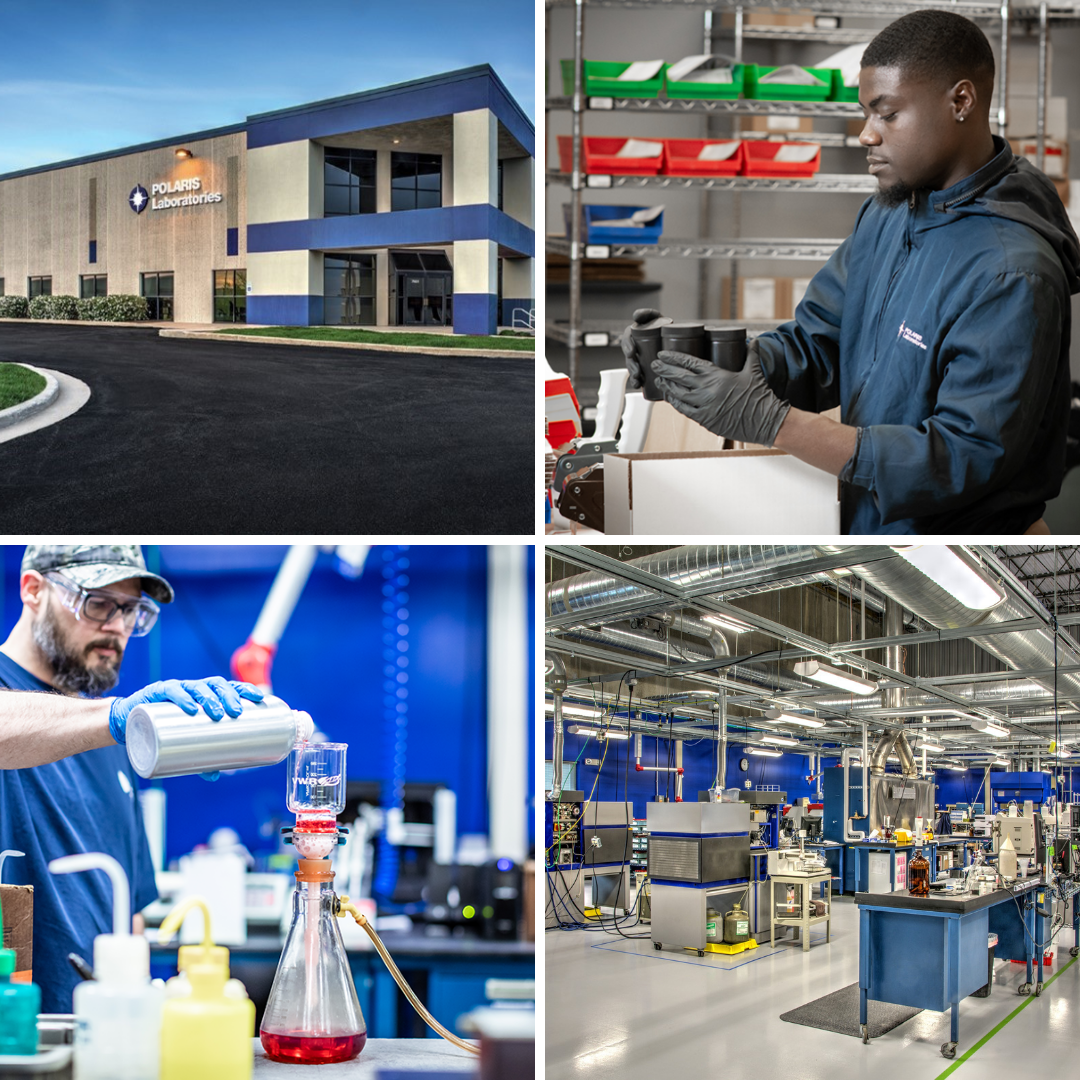 Join POLARIS Laboratories for a virtual tour focused on the company's lean journey featuring continuous improvements and leadership development across multiple departments. Highlights will include:
Sample Processing - Kaizen Event - Reduce on-hold samples
Labs Ops - Kaizen Event - Improve sample flow in blue/purple cell
Shipping
Lean leader / Lean apprentice programs
Note: This is an AME St. Louis Consortium event that is open to non-Consortia members. The event is free for AME Consortia members from any of AME's consortia. Those without an AME Consortia membership may participate for a low registration fee. Learn more about AME Consortia and sign-up for a consortia membership now.
HOST COMPANY

Founded in 1999, POLARIS Laboratories® is a leader in testing and analyzing oils, fuels, greases and coolants for equipment reliability. The company serves more than 165,000 customers in 90 countries directly and through more than 150 private label fluid analysis programs, such as Chevron, Phillips 66, Ingersoll Rand, MTU, Cummins and Allison Transmission.
As the largest independent fluid analysis laboratory in North America, POLARIS Laboratories® processes more than 1.5 million samples each year. The only laboratory to publish daily turnaround time updates to the public (viewable at polarislabs.com), the laboratories consistently maintain an industry-leading 48-hour turnaround time.
The laboratories are experts at helping customers address tough fluid analysis challenges by interpreting test results with the most accurate understanding of wear and performance concerns of their equipment. While POLARIS offers a wide range of testing for oil, coolants, greases and fuels, the primary objective is to help customers protect their assets and resources while generating greater savings. The laboratories' extensive database is continually updated and leveraged to ensure the latest trend analysis and modeling to refine optimal maintenance flagging and commenting.
The POLARIS science team selects test methods and packages to ensure the most accurate results in the fastest time. These tests and results have been scrutinized by many of the largest OEMs and oil companies in the world, and their choice of POLARIS Laboratories® to provide their private-label programs validate the selections. Learn more at polarislabs.com.
AGENDA
All times in CDT

7:45 a.m.  Optional Networking
8 a.m.       Intro
8:10 a.m.  Rotating Breakout Sessions
9:10 a.m.  Q&A / Wrap Up
PARTICIPANT BENEFITS
See the following in action:
Waste reduction
Leadership development
Employee development and engagement
Improved flow
WHO SHOULD ATTEND
HR teams
Continuous improvement teams
Operations teams
Engineering teams
Production teams
VIRTUAL EVENT PARTICIPATION
To fully participate in this virtual event, a high-speed internet connection, speaker/headphones, microphone and webcam are needed. While not required, you will have a better online experience if you do not use wireless internet service. A wired/ethernet connection will have a stronger signal than wireless. Make sure you download the Zoom Client for Meetings desktop application for the best experience. Do not use the version available through your web browser as it has limited features. https://zoom.us/download
OTHER REGISTRATION INFORMATION
You can become an AME member during the registration process for $150 per year and obtain the discounted AME member rate for this event. Your membership will also entitle you to a registration discount for all future AME conferences, seminars, workshops and webinars for one year.
Payment or purchase order must be received by the AME office five days prior to the event start date. If no payment or PO number is received, you will be asked to pay with a credit card or check at the event before entry.
Cancellation Policy: For paided events, enrollment fee less a $100 non-refundable registration charge will be refunded up to one week before the event. Substitutions may be made up to three days prior to the start of the workshop.
Notes: This event may be canceled by AME for any reason. AME is not responsible for incidental costs incurred by registrants. By registering for this meeting, I hereby acknowledge and agree that AME or its agents may take photographs of me during events and may use those photographs for AME's purposes, including but not limited to news and promotional purposes, without further compensation to me.