January 23, 2020 |

6:30 am

to

9:00 am
Location
AME Headquarters
3701 Algonquin Road #225
Rolling Meadows, IL
DESCRIPTION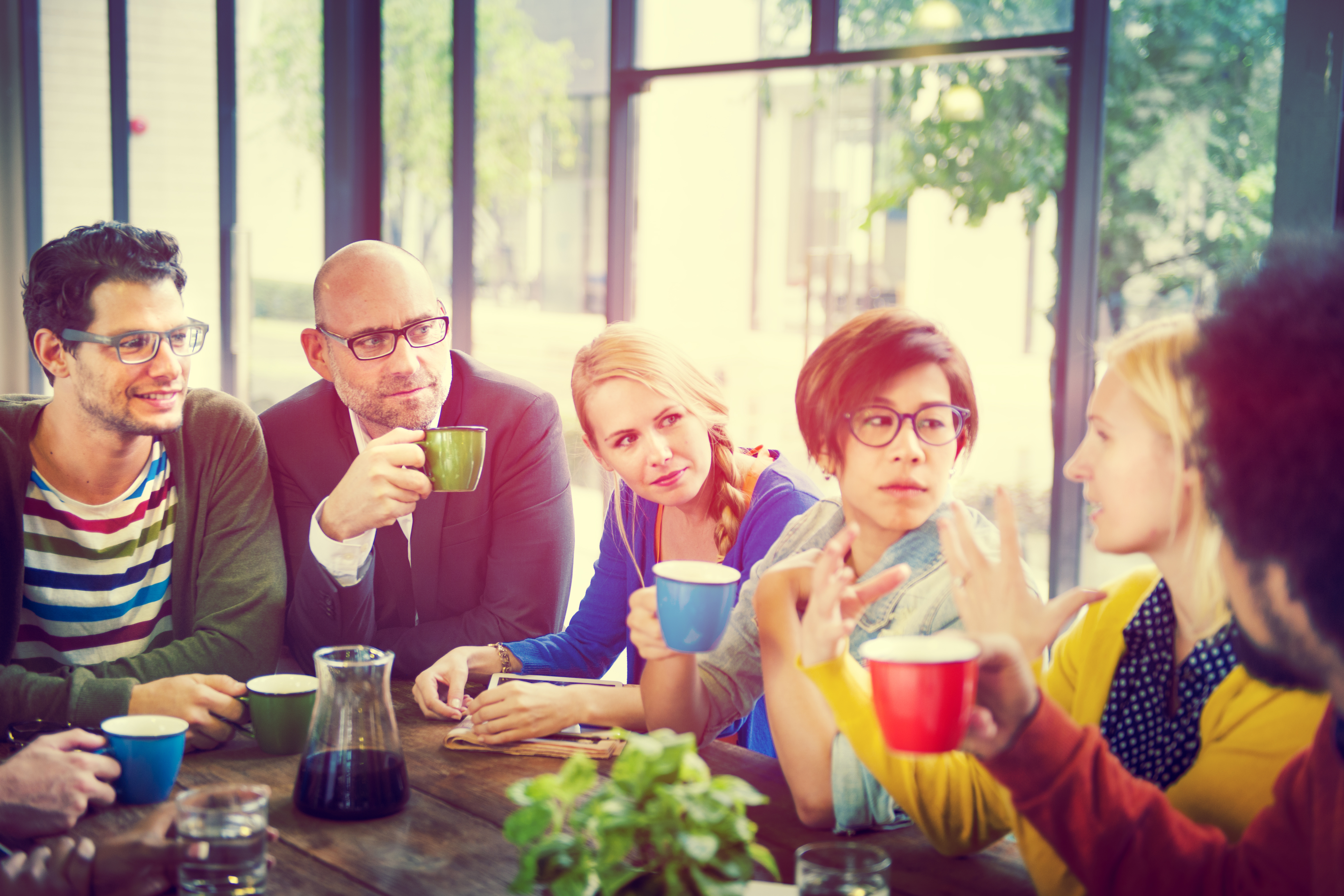 Join a select group of lean-CI collaborators for coffee and conversation at AME's headquarters in Rolling Meadows, Ill.
This free, two-hour, small-group discussion allows us to share, learn and grow. We discuss issues and challenges in implementing lean culture and tools. The topics vary and there are usually vivid takeaways. Most of all, these events allow you to find likeminded peers who are passionate about lean and dedicated to improving their careers and organizations through continuous improvement.
There is no cost to attend, but we ask that you register in advance so we know to expect you.
The discussion topics for the next session are chosen by the current session participants. For topic ideas, we sometimes refer to the AME Lean Sensei assessment tool for the 11 categories and 60 subsections of Lean-CI enterprise excellence/OpEx. Topics may include:
Value-Stream Process Design and Management
Lean Process Design Concepts, 5S Workplace Organization
Leader Standard Work, industry-leading Tiered-Teams Organizations
Team Huddle Processes for agility and effectiveness
Toyota Improvement Kata for workforce-wide Lean, CI & OpEx thinking
Lean-CI Culture Operating System for dependable OpEx development
Lean Sensei assessment and elements for AME Excellence Award
Others as suggested by Peer2Peer Lean Coffee groups
The Peer2Peer Lean Coffee sessions include these features:
Networking with fellow continuous improvement practitioners
Sharing of experiences, best practices and ideas for implementing lean practices, continuous improvement culture, tools and approaches
Sharing of online and offline resources, forms, training materials and other aides when implementing continuous improvement
Offers to "go and see" lean-CI practices at others' organizations
Please watch the AME Network Midwestern Region LinkedIn community and AME Chicagoland Events emails for information on the future sessions.
Participation is limited to keep the group small and productive, so please register today!

AGENDA
6:30 - 7:00 a.m.  Networking
7:00 - 7:15 a.m.  MW Region AME announcements & introductions
7:30 - 8:45 a.m.  Topic discussion
8:45 - 9:00 a.m.  Selection of topics for the next meeting and close
PARTICIPANT BENEFITS
Share, learn and grow with your local AME lean community.
Network with fellow continuous improvement practitioners.
Take back new ideas and best practices to your organization.
Gain access to online and offline resources, forms and training materials for continuous improvement.
WHO SHOULD ATTEND
This event welcomes AME members, guests and lean practitioners across the Midwest region.
OTHER REGISTRATION INFORMATION
Notes: This event may be canceled by AME for any reason. AME is not responsible for incidental costs incurred by registrants. By registering for this meeting, I hereby acknowledge and agree that AME or its agents may take photographs of me during events and may use those photographs for AME's purposes, including but not limited to news and promotional purposes, without further compensation to me.