July 13, 2021 | 3:00 pm
to
July 14, 2021 | 5:00 pm
Eastern Time
Fees
Member Fee: $99
Non-Member Fee: $149
DESCRIPTION
In 2018 and 2019 groups from the TWI Institute spent time in Japan with Isao Kato. He entrusted the TWI Institute and its partners with the exclusive rights to extend his program so that, in his words, "…it is accessible to people outside of Japan."
This program will provide a "unified theory" of standardized work and its relationship to TWI.
In this 2 x 2 hour workshop you will experience:
An overview of standardized work from the eyes of Toyota training master, Isao Kato
The "why" and the "what" of the TWI skills of Job Relations, Job Instruction, Job Methods and Job Safety
Step up 1, "Without Work Standards there will be no standardized work" (Kato)
TWI skills being "pulled in" throughout standardization
Like many lean concepts, "standardized work" has been in some ways watered down and in other ways overcomplicated. Through this workshop you'll see a practical logical approach which will enlighten and help you understand how "standardization" came to be in Toyota from 1950 onward. The principles applied stand true today.
HOST COMPANY
The TWI Institute is a trusted resource for Training Within Industry and Toyota Kata training, certification, implementation, coaching, and education for the growing community of practitioners and trainers in the manufacturing, health care, and service industries worldwide. The TWI Institute includes world-class master trainers and staff, aimed at helping organizations leverage the role of supervisors and team leaders to achieve organization excellence, employee engagement, and sustainable, measurable results. From manufacturing, aerospace, and automotive to health care, pharmaceuticals and construction the TWI Institute has worked with a wide range of industries and businesses.
PRESENTERS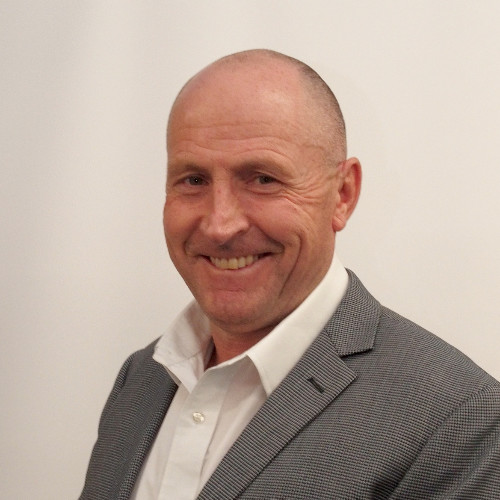 Oscar Roche believes in two things that drive his endeavors in building capability: 1) people must have trust in his intent; 2) nothing is more effective and liberating than saying "I'm not sure," and then learning by doing. As director of the Australian, New Zealand and South East Asian TWI Institute Global Partnership, Roche is mindful of these two things daily. He frequently quotes a manager he's met who said, "The more I know, the more I realize I don't know." He feels that as long as he maintains that mindset, he can be of service to others. Finally, he loves Mark Rosenthal's quote, "Teach to extend their Knowledge Threshold, not demonstrate yours."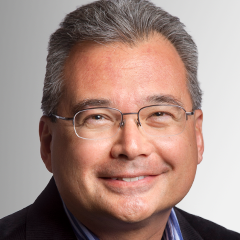 Patrick Graupp began his training career at the SANYO Electric Corporate Training Center in Japan after graduating with Highest Honors from Drexel University in 1980. There he learned to deliver TWI from his mentor Kazuhiko Shibuya, who was trained by Kenji Ogawa who was trained by the four TWI Inc. trainers sent from the U.S. to help Japan rebuild industry in 1951. Graupp earned an MBA from Boston University while heading Sanyo's global training effort. He was later promoted to the head of Human Resources for SANYO North America Corp. in San Diego, Calif., where he settled. Graupp partnered with Bob Wrona in 2001 to conduct TWI pilot projects in Syracuse, N.Y., that became the foundation for the TWI Institute which has since trained a rapidly expanding global network of over 1,100 certified trainers who are now delivering TWI training in the manufacturing, health care, construction, energy and service industries in the U.S. and around the globe.
VIRTUAL EVENT PARTICIPATION
To fully participate in this virtual event, a high-speed internet connection, speaker/headphones, microphone and webcam are needed. While not required, you will have a better online experience if you do not use wireless internet service. A wired/ethernet connection will have a stronger signal than wireless. Make sure you download the Zoom Client for Meetings desktop application for the best experience. Do not use the version available through your web browser as it has limited features. https://zoom.us/download
OTHER REGISTRATION INFORMATION
You can become an AME member during the registration process for $150 per year and obtain the discounted AME member rate for this event. Your membership will also entitle you to a registration discount for all future AME conferences, seminars, workshops and webinars for one year.
Payment or purchase order must be received by the AME office five days prior to the event start date. If no payment or PO number is received, you will be asked to pay with a credit card or check at the event before entry.
Cancellation Policy: Enrollment fee less a $100 non-refundable registration charge will be refunded up to one week before the event. Substitutions may be made up to three days prior to the start of the workshop.
Notes: This event may be canceled by AME for any reason. AME is not responsible for incidental costs incurred by registrants. By registering for this meeting, I hereby acknowledge and agree that AME or its agents may take photographs of me during events and may use those photographs for AME's purposes, including but not limited to news and promotional purposes, without further compensation to me.