September 22, 2021 |

11:00 am

to

12:00 pm
Eastern Time
DESCRIPTION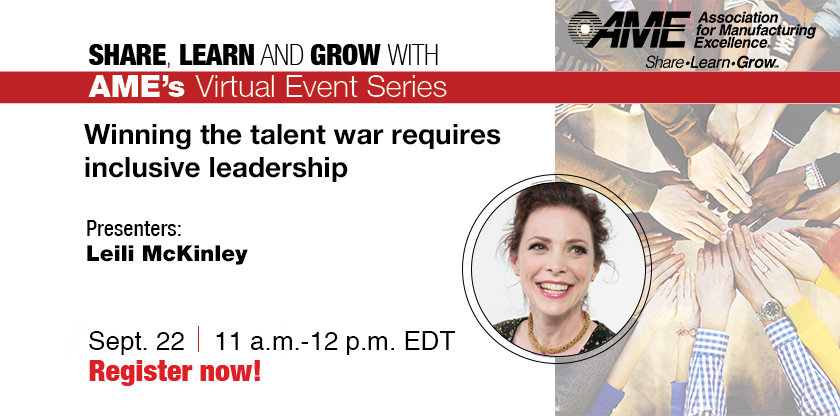 The labor force participation rate has been falling in this country for nearly two decades. This workshop addresses the loss of critical talent in manufacturing. With a perfect storm of aging boomers, the wage gappers, and women who have left the workforce, we now have a war to win what talent is left. You can't fully automate your way out. The sustainability of your organization depends on a reliable and productive workforce. But now potential employees have changed their expectations towards the companies for which they want to work. You need to adapt to find and keep them!
Learn the leadership model required to attract and keep the best! Understanding how the inclusive leadership model motivates talent and drives revenue and sustainability. Identifying how executives and managers can use specific leadership skills to address the gap in the labor force participation rate.
PRESENTER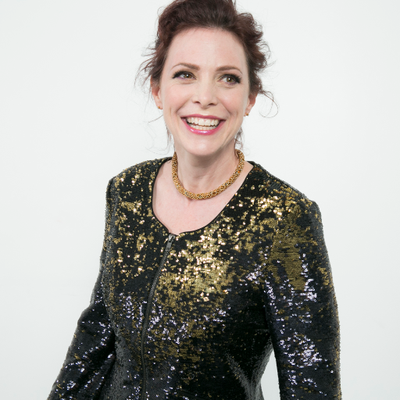 Leili McKinley
Leili McKinley is an award-winning designer and entrepreneur with more than 30 years of leadership experience. She is a 3X founder with a successful track record of building, growing and selling her brands. She created the Identitype System, which helps CEOs, entrepreneurs and founders scale faster by clarifying and aligning the company's mission, vision and core values with their leadership. Her previous clients include Pacific Business Women of California, Cisco, Nick Lowery Youth Foundation, and BLL Conference. Honored for her work by the Small Business Association (SBA), McKinley has appeared on ABC, PBS and CNN.
PARTICIPANT BENEFITS
The declining labor participation rate.
Mitigating the effects of the talent war.
Evidence-based leadership skills required to adapt.
Explaining the inclusive leadership model.
Comprehending the labor crisis and how to adapt for it with new leadership models and senior leadership and management skills.
WHO SHOULD ATTEND
Senior leadership and all management levels
VIRTUAL EVENT PARTICIPATION
To fully participate in this virtual event, a high-speed internet connection, speaker/headphones, microphone and webcam are needed. While not required, you will have a better online experience if you do not use wireless internet service. A wired/ethernet connection will have a stronger signal than wireless. Make sure you download the Zoom Client for Meetings desktop application for the best experience. Do not use the version available through your web browser as it has limited features. https://zoom.us/download
OTHER REGISTRATION INFORMATION
You can become an AME member during the registration process for $150 per year and obtain the discounted AME member rate for this event. Your membership will also entitle you to a registration discount for all future AME conferences, seminars, workshops and webinars for one year.
Payment or purchase order must be received by the AME office five days prior to the event start date. If no payment or PO number is received, you will be asked to pay with a credit card or check at the event before entry.
Cancellation Policy: For paid events, enrollment fee less a $100 non-refundable registration charge will be refunded up to one week before the event. Substitutions may be made up to three days prior to the start of the workshop.
Notes: This event may be canceled by AME for any reason. AME is not responsible for incidental costs incurred by registrants. By registering for this meeting, I hereby acknowledge and agree that AME or its agents may take photographs of me during events and may use those photographs for AME's purposes, including but not limited to news and promotional purposes, without further compensation to me.