July 1, 2021 |

7:45 am

to

9:30 am
Central Time
Fees
AME Consortia Member: Complimentary
AME Member Fee: $99
Non-Member Fee: $149
DESCRIPTION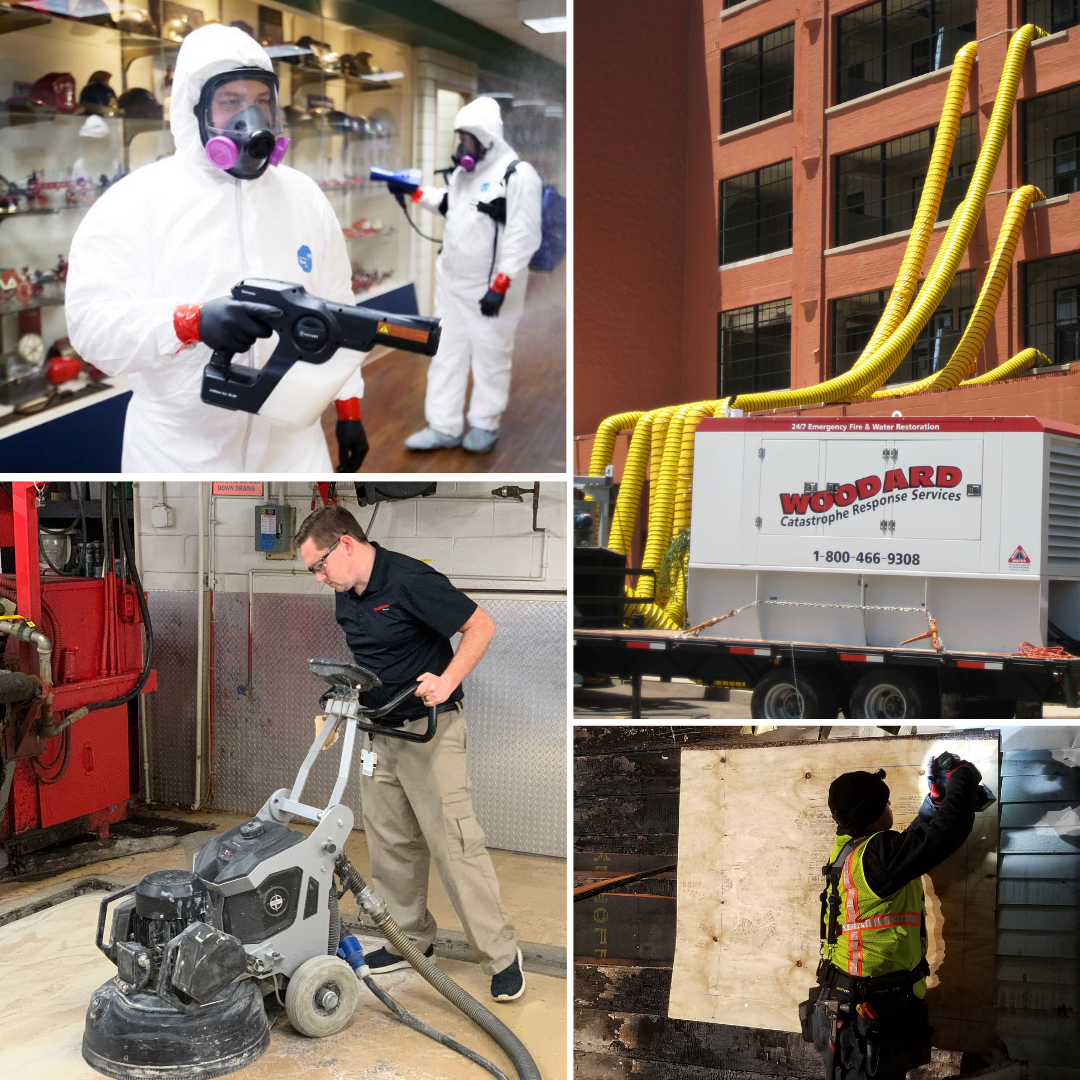 Join us for a virtual tour of Woodard Cleaning and Restoration. Learn how the company's core purpose of "Helping people get back to their lives" influences everything from their culture to logistics and technology.
The tour will cover:
CULTURE
Daily engagement with The Woodard Way to help team members thrive in a people-centric, safety-focused culture.
 
LOGISTICS
Tour the brand-new facility, focusing on logistics and daily deployment. See engineered design enhancements and fleet standardization that support the core purpose of "Helping people get back to their lives" and how continuous improvement is driven by team members.
 
TECHNOLOGY
Virtual walk through of a mitigation and reconstruction job using 3D scanning technology to create a scope of work, track production, mitigate damage claims, and develop team members' capabilities.
Note: this is an AME St. Louis Consortium event that is open to non-Consortia members. The event is free for AME Consortia members from any of AME's consortia. Those without an AME Consortia membership may participate for a low registration fee. Learn more about AME Consortia and sign-up for a consortia membership now.
HOST COMPANY
Woodard Cleaning and Restoration was founded in 1946 by Earl and Nancy Woodard. Today, their grandson, Justin Woodard, is the third-generation president and CEO.
Located in St. Louis, Mo., Woodard began as a cleaning company and expanded to offer fire and water mitigation, mold remediation and reconstruction, as well as board-up, smoke restoration and hard surface cleaning. Over the last year, Woodard has been proud to provide its pathogen control system, nVIRO Shield®, to local businesses and residents as a preventative measure for COVID-19. With a mission of "Helping people get back to their lives," Woodard serves both residential and commercial clients. This year, Woodard moved into a brand-new building to accommodate the company's growth and serve as the operational facility and the administrative office.
Woodard takes pride in investing in the company's employees, and in 2020 was honored as a Top Workplace for the USA as well as the Cultural Excellence Award for Top Leaders. Learn more about Woodard Cleaning & Restoration at woodard247.com. 
AGENDA
7:45 - 8 a.m.       Networking (optional)
8 - 8:10 a.m.       Introduction to Woodard
8:10 - 9:10 a.m.  Rotating Breakout Sessions (15 min content with 5 mins Q&A)
9:10 - 9:30 a.m.  Q&A / Wrap Up
PARTICIPANT BENEFITS
People-Centric, Safety-Focused Culture
Technology Improvements
Engineered Design Enhancements
WHO SHOULD ATTEND
HR Teams
Continuous Improvement Teams
Operations
Engineers
VIRTUAL EVENT PARTICIPATION
To fully participate in this virtual event, a high-speed internet connection, speaker/headphones, microphone and webcam are needed. While not required, you will have a better online experience if you do not use wireless internet service. A wired/ethernet connection will have a stronger signal than wireless. Make sure you download the Zoom client for meetings desktop application for the best experience. Do not use the version available through your web browser as it has limited features. https://zoom.us/download
OTHER REGISTRATION INFORMATION
You can become an AME member during the registration process for $150 per year and obtain the discounted AME member rate for this event. Your membership will also entitle you to a registration discount for all future AME conferences, seminars, workshops and webinars for one year.
Payment or purchase order must be received by the AME office five days prior to the event start date. If no payment or PO number is received, you will be asked to pay with a credit card or check at the event before entry.
Cancellation Policy: Enrollment fee less a $100 non-refundable registration charge will be refunded up to one week before the event. Substitutions may be made up to three days prior to the start of the workshop.
Notes: This event may be canceled by AME for any reason. AME is not responsible for incidental costs incurred by registrants. By registering for this meeting, I hereby acknowledge and agree that AME or its agents may take photographs of me during events and may use those photographs for AME's purposes, including but not limited to news and promotional purposes, without further compensation to me.