April 15, 2020 |

8:30 am

to

4:30 pm
Fees
Member Fee: $300
Non-Member Fee: $450
Student Member Fee: $150
Canadian HST: 13%
Location
NovAtel
10921 14 St. NE.
Calgary, Alberta
DESCRIPTION
In this simulated lean boot camp, you will join in a team building effort to solve a fictional company's need to dramatically increase productivity.
The challenge in this simulated learning exercise is to improve the competitive position of the company. If you and your team succeed in that effort, you will be rewarded with a huge fictional contract. Participating teams will compete against one another to adopt world-class lean thinking and processes into the everyday activities of the company's operations.
This fun, interactive, hands-on workshop makes lean principles easy to understand through simple learn-by-doing simulations.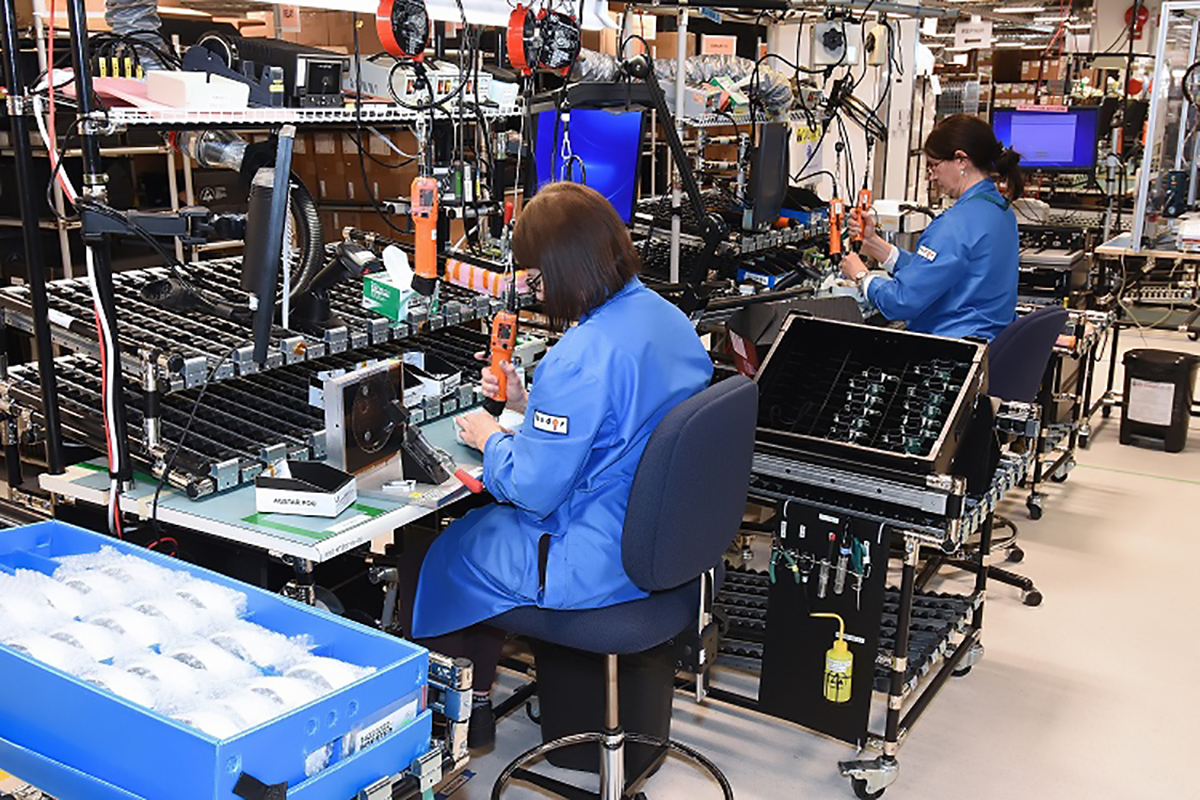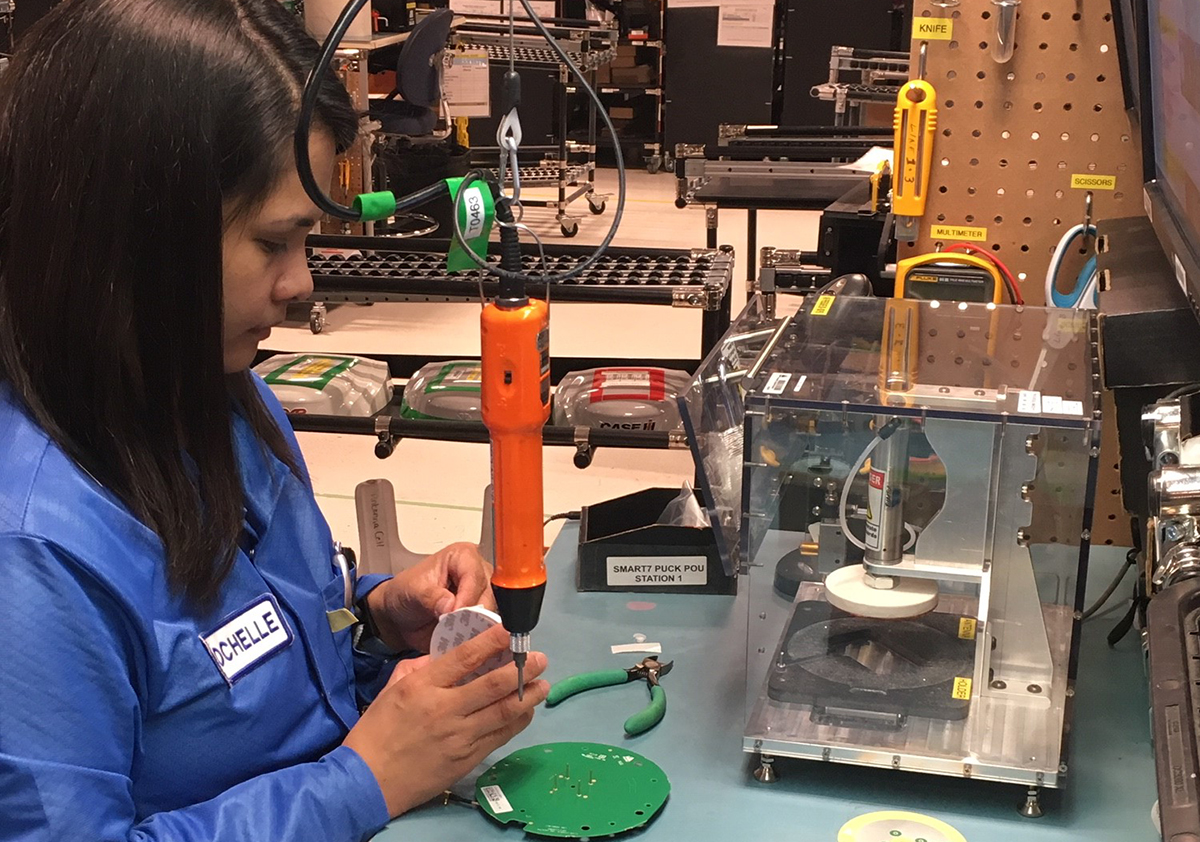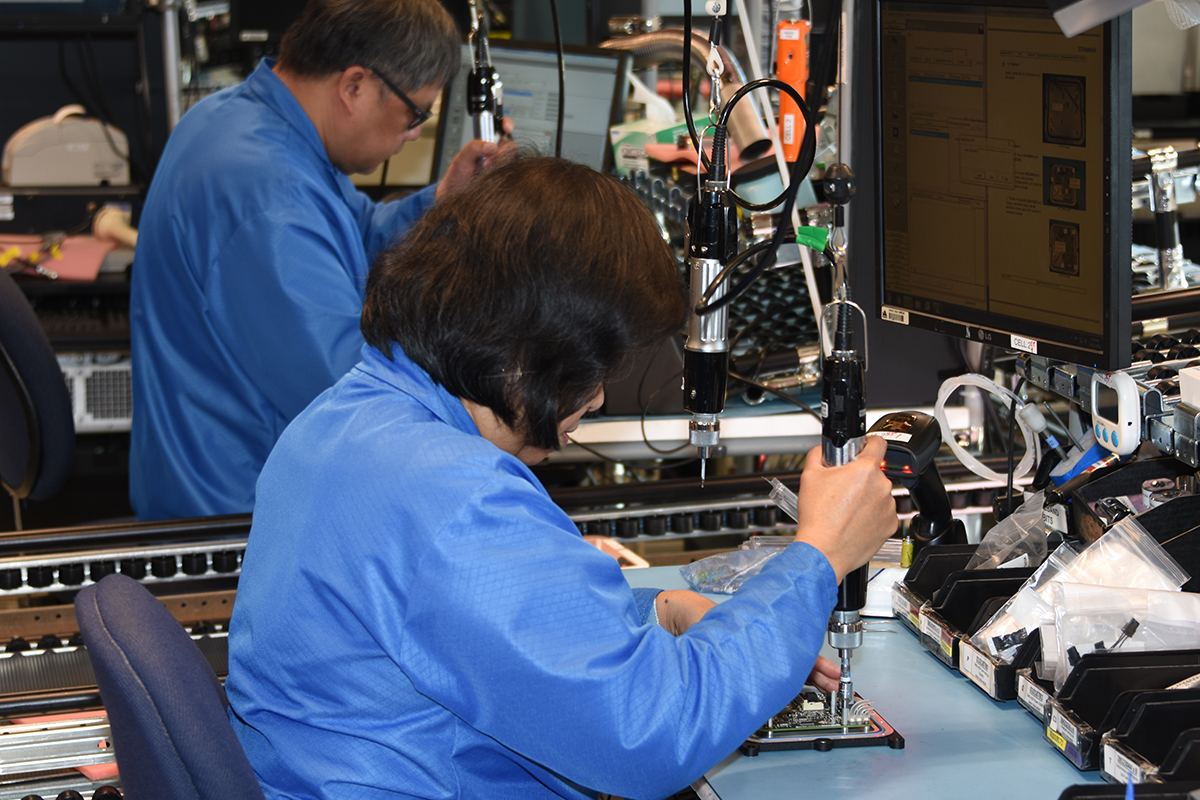 HOST COMPANY
NovAtel Inc.
NovAtel is a leading provider of high precision GPS and GNSS positioning technology such as GPS antennas, GPS receivers and GNSS/INS systems. NovAtel started its lean journey in 2003 by attending the first AME conference in Toronto. With the support of upper management and through te training and empowerment of employees, the company implemented the 5S, Kanban and cellular manufacturing. Throughout the lean journey, they've encounter challenges and will share their lessons learned. In 2014, NovAtel was awarded the AME Excellence Award.
NovAtel is part of Hexagon's Positioning Intelligence division, which also includes VERIPOS. Hexagon is a global leader in digital solutions that create autonomous connected ecosystems (ACE). Learn more at novatel.com.
PRESENTER
Richard Evans LBC, President, JR Lean, TWI Certified JI and JR Instructor
Richard Evans has more than 40 years of experience helping companies become more effective in delivering quality and value to the production process while focusing on customer success. Evans teaches organizations how to recognize waste through mentoring, coaching, and applying lean tools and techniques. He has a manufacturing engineering background and extensive knowledge of the automotive, aerospace, railroad, packaging, food processing, printing, and fasteners industries. He has held various positions in industry from manufacturing engineering director to lean enterprise director. Evans has facilitated more than 50 kaizen events.
Dennis Ho, Director of Manufacturing, NovAtel
Dennis Ho helped transform NovAtel's culture into one of empowerment and continuous improvement. At this event, he will share the challenges NovAtel faced before the company was introduced to lean, how the company transformed its culture, and the lessons learned along its lean journey. Ho has 30 years of experience in the electronic manufacturing industry. He started his lean journey by coaching and training his team on the application of lean principles and eliminating waste whiles adding value to the customer. He continues to be a key lean champion in his current role as director of manufacturing supporting the lean initiatives across the company.
AGENDA
8:30 - 8:45 a.m.         Welcome and refreshments
8:45 - 9 a.m.              Introductions
9 - 10:30 a.m.            Lean boot camp session 1
10:30 - 10:45 a.m.     Break
10:45 a.m. - 12 p.m.  Lean boot camp session 2
12 - 12:30 p.m.          Lunch (keynote)
12:30 - 1:30 p.m.       Plant tour of NovAtel
1:30 - 2:30 p.m.         Lean boot camp session 3 (simulation)
2:30 - 2:45 p.m.         Break
2:4 - 4 p.m.                Lean boot camp session 4
4 - 4:30 p.m.              Feedback and wrap up
4:30 p.m.                    Adjourn
*Times are approximate and may vary slightly
PARTICIPANT BENEFITS
Discover the five steps to lean thinking
Find out how the value stream map is derived
Learn how a plant layout and set-up impacts production
See how a pull system effects the customer and quality
Learn what takt time is, how it's calculated and how it aids in the decision-making process
Learn what the seven forms of waste are and how that relates to your facility
Learn how to generate a future state map
Find out how you create a visual factory using charts and visual indicators
Learn what value added and non-value added is in the manufacturing environment
WHO SHOULD ATTEND
This event will benefit individuals at all levels of operations management, from vice presidents to supervisors, and in all areas, including quality, facilities maintenance, and line operations. Individuals in human resources management can also benefit from this event.
OTHER REGISTRATION INFORMATION
You can become an AME member during the registration process for $150 per year and obtain the discounted AME member rate for this event. Your membership will also entitle you to a registration discount for all future AME conferences, seminars, workshops and webinars for one year.
Payment or purchase order must be received by the AME office five days prior to the event start date. If no payment or PO number is received, you will be asked to pay with a credit card or check at the event before entry.
Cancellation Policy: Enrollment fee less a $100 non-refundable registration charge will be refunded up to one week before the event. Substitutions may be made up to three days prior to the start of the workshop.
Notes: This event may be canceled by AME for any reason. AME is not responsible for incidental costs incurred by registrants. By registering for this meeting, I hereby acknowledge and agree that AME or its agents may take photographs of me during events and may use those photographs for AME's purposes, including but not limited to news and promotional purposes, without further compensation to me.