Hear from CEOs how people-centric leadership has enabled their businesses to thrive. Ron Harper and George Saiz will be joined by a representative from Gallup who will share insights on the characteristics of people-centric organizations.
Ron Harper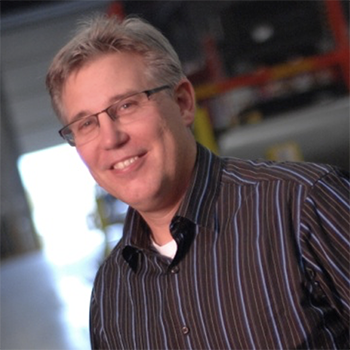 Ron Harper, P.Eng., is president of Cogent Power Inc., in Burlington, Ontario, Canada. He has worked in manufacturing for 25 years, mostly in senior leadership positions in marketing, engineering, operations and general management and has been with Cogent since 1995. The organization has been on its lean journey since 2004, and Harper has taken a highly personal role in leading the company and its teams to create a self-propelling lean organization and culture.
Harper is a member of the AME executive committee and the Canadian regional board. He is also a highly active board member of The Centre for Skills Development and Training, in Canada, the Ontario Centres of Excellence (OCE), and regularly advises on local government policies and initiatives with Next Generation Manufacturing. As part of the AME board of directors, Harper is a leading member of the strategic initiative for People-Centric Leadership. This movement is intended to educate leaders to engage and lead teams in a manner to maximize job satisfaction and fulfillment, while creating significant value in business.  

George Saiz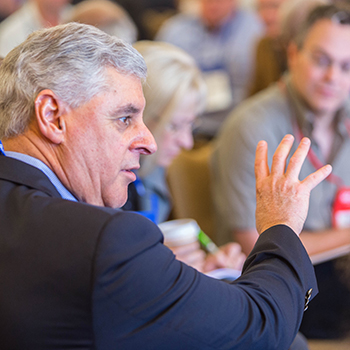 George Saiz is president and CEO of the Association for Manufacturing Excellence. A practitioner and strong proponent of lean and continuous improvement since 1992,he is excited to help AME grow its footprint, and to promote enterprise excellence and people-centric leadership among the next generation of manufacturing leaders. Saiz previously served as president of MicroAire Surgical Instruments, LLC.
During a career spanning more than four decades, Saiz worked for a number of medical device manufacturing companies in increasing roles of responsibility from manager, director, general manager, vice president, owner and president. He has significant experience in leading complex organizations and generating growth in sales and earnings. Saiz earned his master's degree in business administration at the University of La Verne in La Verne, Calif., and his bachelor's degree in business administration from West Coast University in Los Angeles, Calif.
Ed O'Boyle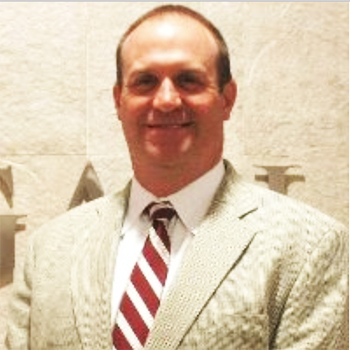 Ed O'Boyle is an accomplished marketing professional and consultant who helps organizations around the world align and drive their employee and customer engagement. His expertise in branding, purchasing patterns, and behavioral economics enables a wide range of clients to optimize performance by better understanding and managing the intricacies of human nature. 
As Gallup's global practice leader, O'Boyle oversees strategic vision for the company's workplace and marketplace practices. He is responsible for turning ideas into innovation using Gallup's leading-edge science and discoveries as a guide. He was instrumental in developing the company's B2B framework, which empowers clients to achieve exponential increases in performance through customer engagement and impact.
O'Boyle brings more than 18 years of marketing and branding experience to Gallup. He previously served in roles in brand management, strategic planning, and innovation at Diageo, Capital One, and Frito-Lay. He earned his master's degree in business administration from the University of North Carolina at Chapel Hill and his bachelor's degree in business administration from Virginia Commonwealth University in Richmond, Virginia.