Share, learn and grow with a group of senior leaders in continuous improvement.
The AME Champions Club is exclusively for the "Champions of Excellence" within a plant or facility. Membership in the Champions Club enables these agents of change to interact directly within a select group of individuals who share similar responsibilities to improve their company's competitiveness and who approach that challenge with an equally high level of enthusiasm and insight. Champions Club membership also enhances their company's commitment to the excellence process, while creating a broader alliance of companies with AME.
The principal benefit for a membership in the Champions Club is the unique opportunity to meet and network with your peers who have similar problems and responsibilities. Only members in the Champions Club and their guests are invited to the three to four meetings a year where specific topics are discussed and noted authorities are asked to present.
Upcoming events
Upcoming Champions Club Events
HM Electronics
March 11–13, 2020 | Carlsbad, CA
2019 AME Excellence Award Recipient

Cambridge Air Solutions
May 18–20, 2020 | St Louis, MO

AME Toronto 2020 International Conference
October 26-30, 2020 | Toronto, ON 
Register today!
Featured AME events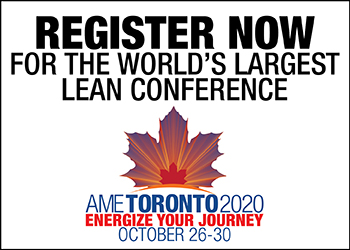 Join continuous improvement practitioners from around the globe in Toronto at the world's largest lean conference.
Resources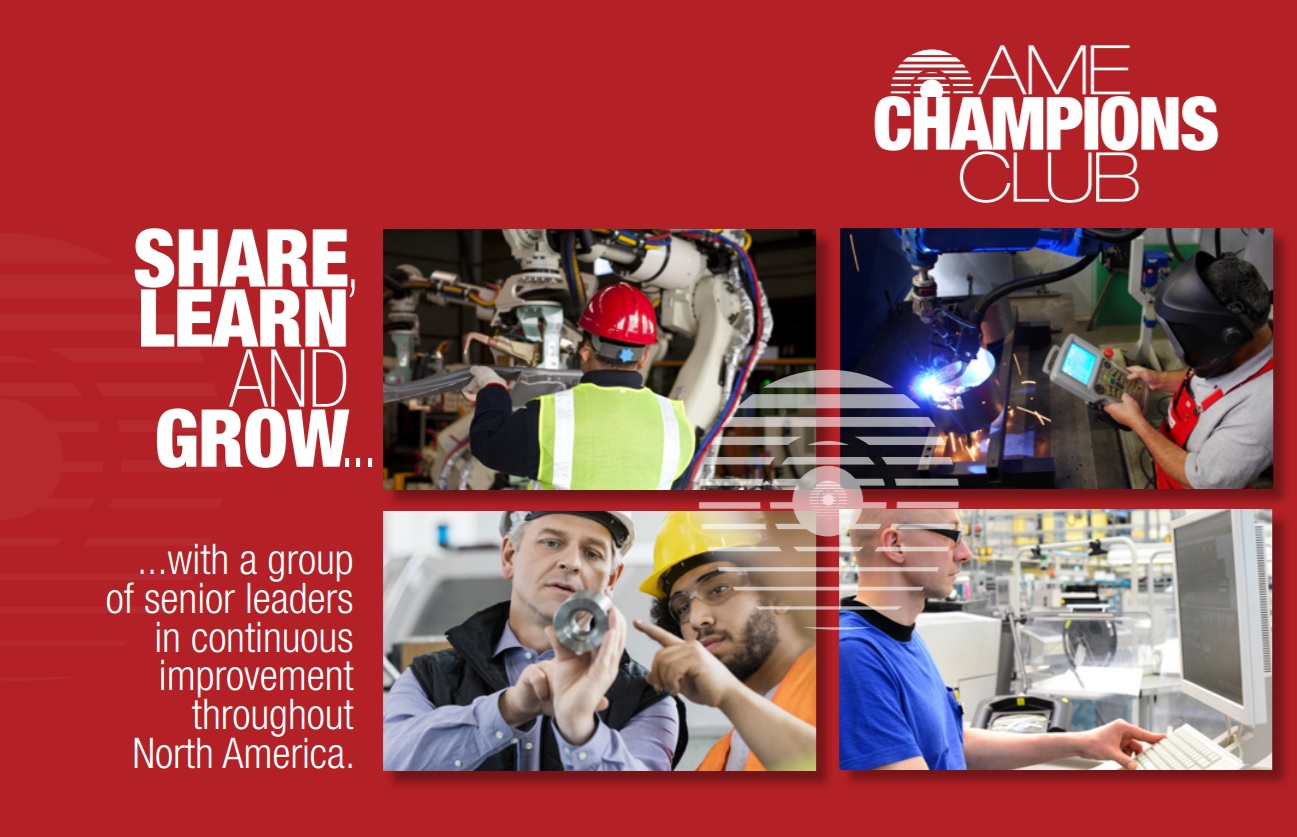 Unique advantages of AME Champions
The AME Champions Club seeks to provide senior managers of North American based manufacturing firms with informative insights and events in the following areas:
Skill development events for their people
Accessibility to state-of-the-art manufacturing plants, processes and people
Learning what they need to be competitive
Future of manufacturing processes and technology
Business growth with profitability
Developing and sustaining a competitive edge in the marketplace
Designing and implementing programs and processes that add to stakeholder value
Each year Champions create a top ten list of topics that is used to develop meetings for the next year
Contact us
If you are interested in learning more about the AME Champions Club, please contact: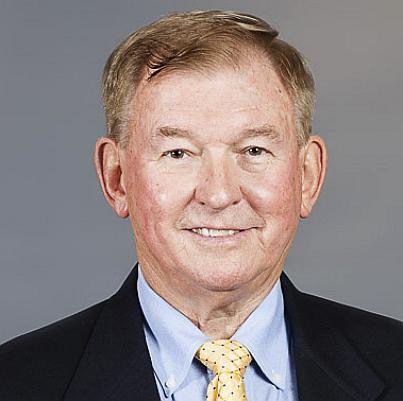 Burgess Oliver
Executive Director,
AME Champions Club
championsclub@ame.org
615-969-3343
Who are we?
Members of AME Champions Club are senior executives from large and small companies and represent a large cross section of industries.
We seek and encourage membership from a diverse array of companies to provide each member with exposure that would be unattainable in other types of organizations and industry groups.
The objective of the Champions Club is to provide its members with state-of-the-art management techniques and skill development opportunities that will help them help their companies compete more effectively in a ever increasingly globally competitive marketplace.
What do we do?
The program format and content are designed with input from the members of the AME Champions Club. Programs generally consist of:
Roundtables which focus on topics that challenge and develop thinking at the member's level of responsibility
Study missions and visits to companies exhibiting state-of-the-art processes which are generally not accessible to most people
Case studies that focus our thought processes towards modern management techniques and practices
Ample time is provided for peer to peer conversations where members are encouraged to pursue specific topics of interest