Make an impact in the lean community
AME Emerging Leaders is a leadership development program that enables lean practitioners to participate in problem-solving work groups, network with peers and serve the profession in a leadership capacity. It also puts participants on a fast track to AME volunteerism. The program seeks diversity based on geography, gender, ethnicity and type of industry.
The AME Emerging Leaders program is a 1-year commitment focused on professional development, learning and networking. Participants are nominated and selected to become fully engaged with the community through projects, teams and initiatives, training and volunteer opportunities. The intent upon graduation is to take a leadership role within the larger lean community and assist a new AME Emerging Leader cohort on their journey. The program is intended to cultivate the next generation of continuous improvement leaders, who will strive to achieve AME's mission to share, learn and grow.
Program benefits include:
One AME International Conferences
Complementary virtual summit access
AME Champions Club collaboration
Lean 101 training
Lean Boot Camp training (Yellow Belt)
Regional shared learning opportunities
Cultivating lean practices
Preparation and training to take a leading role in the lean community
The participant's employer may sponsor their respective nominee upon his or her acceptance into the Program. The sponsoring organization must provide the time and resources for participants to attend the AME International Conference and conference activities that are critical to the success of the program.
The $1,200 sponsorship fee covers full program benefits excluding any incurred travel costs.
Sponsoring Organization Commitment
General managers, presidents and CEOs sponsoring candidates recognize that sending participants to the AME Emerging Leader program is valuable to both their employee and their organization. The leadership of sponsoring organizations understands that its commitment and support means allowing their Emerging Leader participant to attend the AME International Conference.
How to Apply
If you are interested in applying for the AME Emerging Leaders, please submit a resume and a short introduction expressing your interest to emergingleaders@ame.org.
If you have any questions…
Don't hesitate to contact emergingleaders@ame.org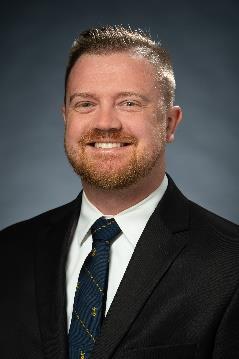 Josh Buchanan
Director, AME Emerging Leaders
AME Management Team
Newport News Shipbuilding
Thank you to our program sponsor!