The Mac McCulloch Lifetime Achievement Award was established in 2004 to recognize the commitment and dedication of individuals who have made significant contributions to improving the products and services offered by AME to advance enterprise excellence in manufacturing.
The award not only recognizes service to AME but also honors an individual's character, integrity and leadership. The Mac McCulloch Lifetime Achievement Award is granted to one individual each year. Recipients are nominated and selected by the AME Awards Council.
2016 Mac McCulloch Lifetime Achievement Award Recipient
 William H. (Bill) Baker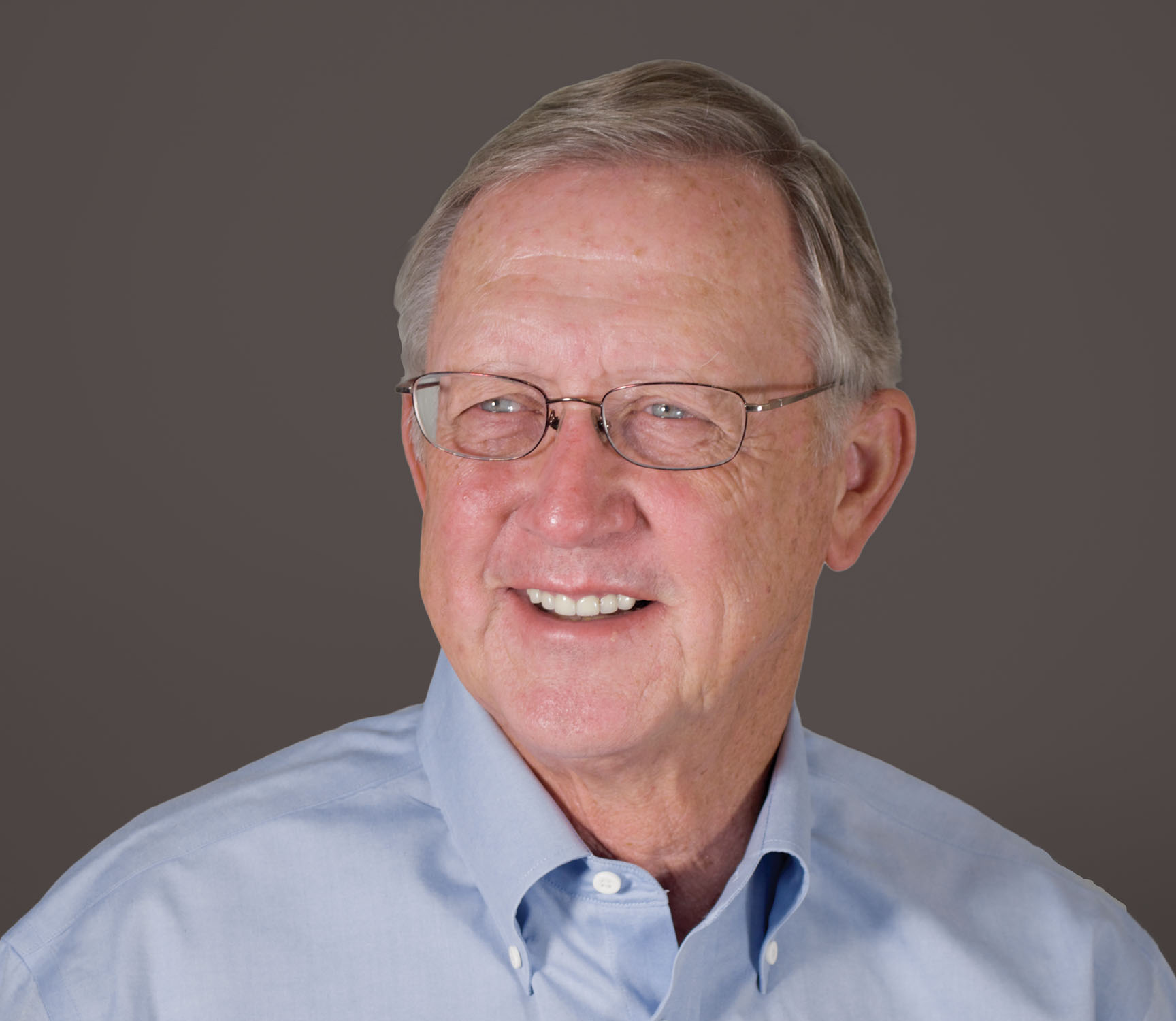 Bill Baker is a longstanding AME member, active volunteer and generous leader with a commitment to helping others share, learn and grow.
Baker has served as AME Southwestern region board member, annual conference chair, VP of Alliances and program chair for numerous conferences. Baker currently serves as the editorial board chair for Target magazine.
Baker has been a rocket performance engineer, manufacturing engineer and finance executive. He was a manufacturing manager at Texas Instruments, University of Texas at Dallas and Raytheon spanning 43 years. He contributed heavily to Texas Instruments/Defense Systems Electronics Group's winning application for the Malcolm Baldrige National Quality Award. His thirst for continuing to improve operations led him to become a recognized expert for the utilization of benchmarking.
Baker has served as a keynote speaker, workshop leader, co-author of the award-winning book, "Lean for the Long Term," and consultant with expertise in lean enterprise, excellence criteria, benchmarking and knowledge management.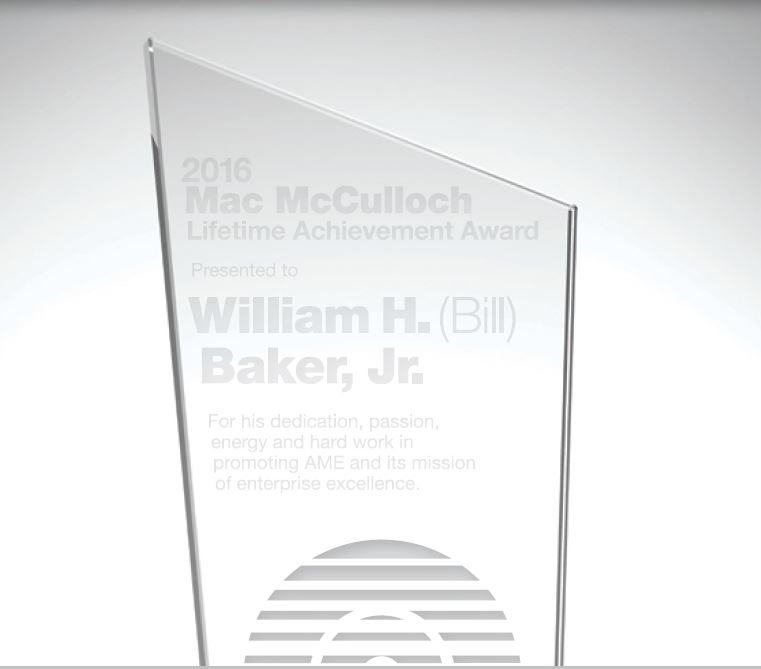 "If you look at lean applied into different industries over the past 40 years, you will have witnessed lean transformations that started strong with management commitment; however, when the low-hanging fruit had been harvested and/or a new executive hired, more often than not, their transformation got derailed and lost its momentum. The problem was that lean was viewed as a 'project' executed by a continuous improvement leader. To truly succeed in transforming an organization you need to see lean as a long-term reality." Bill Baker
Past Mac McCulloch Lifetime Achievement Award Recipients 
2004    Robert "Doc" Hall
2005    John Puckett
2006    Ralph Todd
2007    James Nicholas (Nick) Edwards
2008    Tony Laraia
2009    Phil Roether
2010    Dan McDonnell
2011    Barbara  Jacklin
2012    Burgess Oliver
2013    Doug Carlberg
2014    Kenneth McGuire
2015    David Hogg