The AME 2017 International Conference is the largest lean and continuous improvement conference in the world. More than 2,000 attendees are expected. The AME International Conference is focused on helping those on the continuous improvement journey share, learn and grow.
With the theme Get Engaged, the AME 2017 International Conference will explore ways to increase engagement among your team members, help you develop a thriving culture, and uncover ways to empower your team members to contribute in ways you never thought possible.
Watch our short conference overview video!
The AME conference provides a forum whereby attendees can stay current with new and developing management and operational techniques. At the AME conference, you're not just hearing about lean, you're seeing it firsthand. One of the best features of the AME conference is that attendees have the opportunity to leave the conference venue and tour manufacturing facilities to see lean in action. We will offer more than 40 best practice tours at the 2017 conference.
AME Boston 2017 will offer 9 inspiring keynotes--thought leaders in the areas of innovation, leadership, engagement and continuous improvement. Practitioner-to-practitioner sessions will be offered throughout the week in a variety of formats, including roundtables, in-depth panel discussions and innovative, attendee-driven content to maximize your learning experience.
AME is a nonprofit association, and the AME conference is organized by a large group of volunteers. These volunteers are passionate about helping North American manufacturers sustain success through continuous improvement practices.
The AME conference offers numerous networking activities, so participants can establish contacts within the industry that go well beyond conference week.
An AME conference provides you with the opportunity to develop new relationships by connecting and learning from and with the best. As a member of AME you will discover practical ways to apply creative ideas to your organization. Build, recapture and rejuvenate your sense of purpose. Expand the depth and breadth of your knowledge. Sharpen lean skills, intensify your understanding of lean tools and learn how to integrate industry practices into your organization. Learn about best-in-class practices, compare your experiences to the most successful businesses and make sure your continuous improvement efforts are on target.
LOCATION
Learn more about accomodations and travel here.
ALL PRE- AND POST-CONFERENCE EVENTS, TUESDAY EVENING WORKSHOPS AND WEDNESDAY NIGHT RECEPTION TAKE PLACE AT:
SHERATON BOSTON HOTEL, 39 DALTON STREET, BOSTON, MA 02199
ALL TUESDAY-THURSDAY CONFERENCE EVENTS TAKE PLACE AT:
HYNES CONVENTION CENTER, 900 BOYLSTON STREET, BOSTON, MA 02115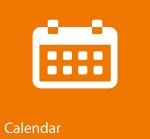 View our interactive schedule for more detail on each day's offerings!
9 KEYNOTE PRESENTATIONS
Tues/Wed/Thurs
Keynote speakers will help inspire your journey to enterprise excellence.
72 PRACTITIONER & INTERACTIVE SESSIONS
Tues/Wed/Thurs
The great depth and breadth of our sessions means that you will always find something relevant— an idea, a concept or a success story—that you can use. We showcase industry leaders who are articulate advocates for change and will present to you how you can achieve the change you seek! Traditional presentations are given by practitioners. Attend as many presentations as you would like, there is no need to sign up in advance. We've also gathered experienced continuous improvement pioneers as hosts, panelists and presenters. Join any one of these interactive sessions around topics of special interest to our members. Attend as many sessions as you would like.
40 LOCAL BEST PRACTICE TOURS
Mon/Tues/Wed/Thurs
AME offers tours of industry leaders' facilities so that you can see what really works. We make sure that you get to see "hands-on" tools and skills. All conference attendees have the opportunity to participate in a tour.  Note: Tours fill up quickly; register early! Restrictions and requirements for the tour must be respected. Lunch will be served off-site as part of the tour for those tours gone over the lunch hour. Tours will typically last 3-5 hours. You may sign up for a tour online beginning Monday, August 28.
26 IN-DEPTH WORKSHOPS (OPTIONAL)
Mon/Fri
In-depth half- and full-day pre- and post- conference workshops provide attendees solid, lean, practical thinking.
Full-day workshops: 8 hours / $300 / Mon only
Half-day workshops: 4 hours / $200 / Mon and Fri
New this year: Tuesday evening workshops: 3 hours / $200
50+ LEARNING RESOURCE CENTER (EXHIBITS)
Tues/Wed/Thurs
Learning resource center exhibitors are strongly aligned with our conference. You don't become a learning resource center exhibitor unless your product or service is versed in lean thinking and continuous improvement. Exhibits are included with conference registration fee.
NETWORKING EVENTS
Club NuBee Hive Meet Up: Sun/Mon
If this is your first conference, join us for one of the Club NuBee Hive Meet Ups where presenters will offer an overview of the conference and answer audience questions.
Dine Around: Sun/Mon
Enjoy dinner and networking with small group of fellow attendees at a local restaurant. Cost of dinner on your own.
Speed Networking: Mon
Join us for a highly-organized and interactive way to meet new friends and colleagues. There will be an additional fee for this event.
Happy Hour: Mon/Tues
Join us for Happy Hour in the Learning Resource Center! Visit with exhibitors, network with fellow attendees and enjoy a beverage before heading off to dinner.
AME-zing Race: Tues
As your team explores interesting facts about Boston, snap photos of key locations showing your team experiencing the local culture. Cost of optional dinner following the AME-zing Race is on your own.