Topic(s)
Operations improvement
Supplier development and procurement
Management systems
Highlights
The AME Emerging Leaders program cordially invites you to join its 2022 capstone. In this session, the 2022 AME Emerging Leaders cohort will share its lean and leadership journey over the past 12 months. The AME Emerging Leaders program is a one-year leadership development program focused on professional development, learning and networking for new and emerging industry and health care leaders. Participants are nominated and selected to become fully engaged with the lean community through projects, initiatives, training and volunteer opportunities. The intent upon graduation is to take a leadership role within the larger lean community and mentor a new AME Emerging Leader cohort on their journey.
Overview
The AME Emerging Leaders program is intended to cultivate the next generation of continuous improvement leaders. This commitment enables emerging leaders to learn more about lean and continuous improvements and exposes them to industry leaders and best practices. This program celebrates the diversity of AME Members by cultivating leaders who embody the AME values of share, learn and grow. In this session, AME Emerging Leaders will share their best practices and success in:
The power of reverse mentoring — Reverse mentoring is when younger generations become mentors to older generations. Reverse mentoring programs often focus on new technology and business practices. The practice improves visibility across the business, helps leaders gain new perspectives and provides less experienced employees with recognition and rewards. Senior employees are likely to connect more meaningfully with workplace culture and understand the issues that affect people at every level of the organization. Reverse mentoring also provides an opportunity for meaningful dialogue on the importance of diversity and inclusion. Reverse mentoring is proven to help close generation gaps and helps improve leadership skills. It is an opportunity to build trust and nurture meaningful relationship. In this session, AME Emerging leaders will share how they facilitated reverse mentoring events with AME Champions Club members and share the benefits received for both.
Sustainability — The 2022 AME Emerging Leaders cohort will highlight its progress in developing and sustaining the AME Emerging Leaders Program using lean tools and best practices. Learn how to implement successful succession planning programs and achieve program sustainability.
Are you or someone you know a good for this program? Join us to learn more on how to become part of the 2023 AME Emerging Leaders cohort.
Company
Since its founding in 1985, the Association for Manufacturing Excellence (AME) has grown into the premier not-for-profit organization for the exchange of enterprise excellence knowledge. The association's 4,000 members come together through practitioner-to-practitioner experiences to explore lean thinking and other operational improvement methods, exchange best practices, and network. Through engaging workshops, plant tours, summits, and industry-leading conferences, AME members discover and implement new continuous improvement strategies in order to share, learn and grow. www.ame.org
Presenter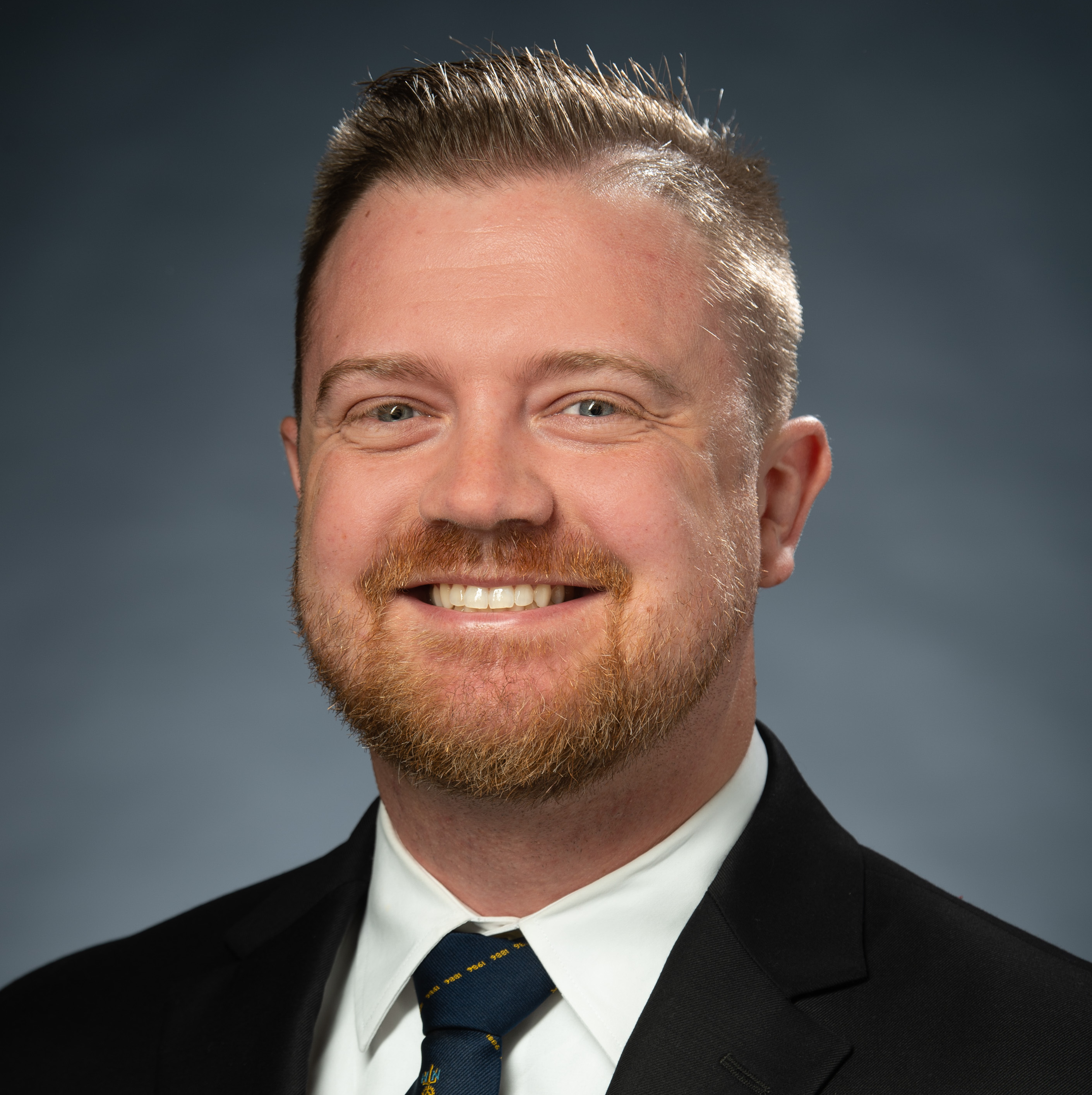 Josh Buchanan is an industrial engineering manager of manufacturing and the columbia class submarine program for Newport News Shipbuilding, a division of Huntington Ingalls Industries, where nuclear-powered aircraft carriers and submarines are built for the United States Navy. Named to this position in 2021, he is responsible for manufacturing process improvement, lean implementation and sustainment and direct engineering support for his area of responsibility. Throughout his career, Buchanan has looked for new and innovative opportunities to improve efficiency while also improving the tools and equipment used by shipbuilders, and their overall work environments. Buchanan volunteers on the AME Management Team and as AME's Emerging Leader program director, where he leads new and aspiring leaders to get involved, volunteer and learn what AME has to offer through group connections and guest speakers. He is a certified Lean Six Sigma Black Belt from Lean Applications, LLC and is pursuing his Lean Silver Certification from AME, SME, and Shingo Institute. Buchanan holds a bachelor's degree in mechanical engineering technology from Old Dominion University and recently graduated with an MBA from the College of William & Mary.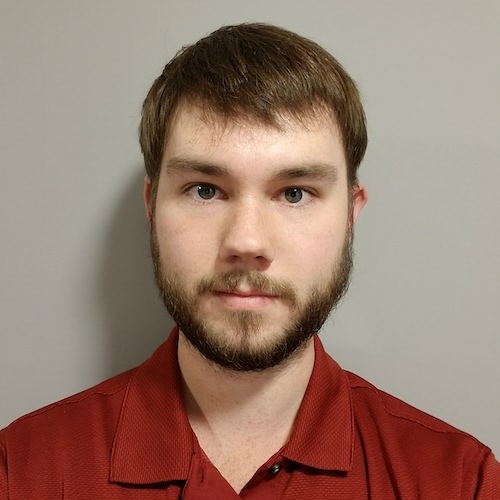 Mark Hill has worked for Hansen Plastics Corp as a manufacturing engineer for four years. He creates all of the automation projects at HPC, from robot work cells to camera inspections and end-of-arm design. He also runs his own business, 3D printing miniatures for tabletop games.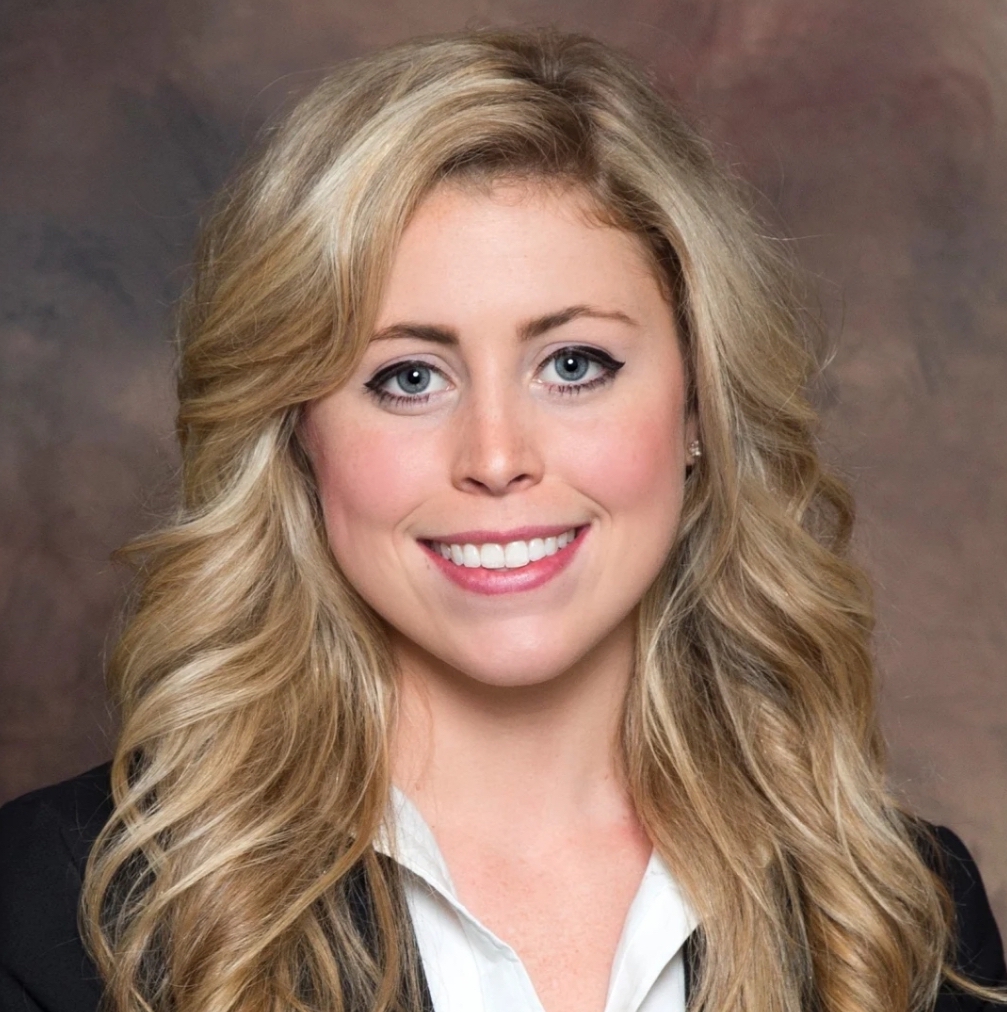 Megan Trainor is an IT financial analyst for Huntington Ingalls Industries in Newport News, Virginia. She holds nine years of experience working with stakeholders on meeting the company's financial goals while improving and strengthening business operations. She specializes in budget management, strategic planning and business intelligence implementation. Trainor's educational background ranges from degrees in technology to accounting. She is currently pursuing a master's degree in information systems technology management at Liberty University. Trainor is a self-driven visionary who brings her passion for collaboration and persistence to the workplace. As a leader, she uses her strengths to cross-implement new technologies and procedures of automation. By doing this she has brought her organizations closer together through education, training and teamwork. She strives to continuously ignite change through people, processes and technology.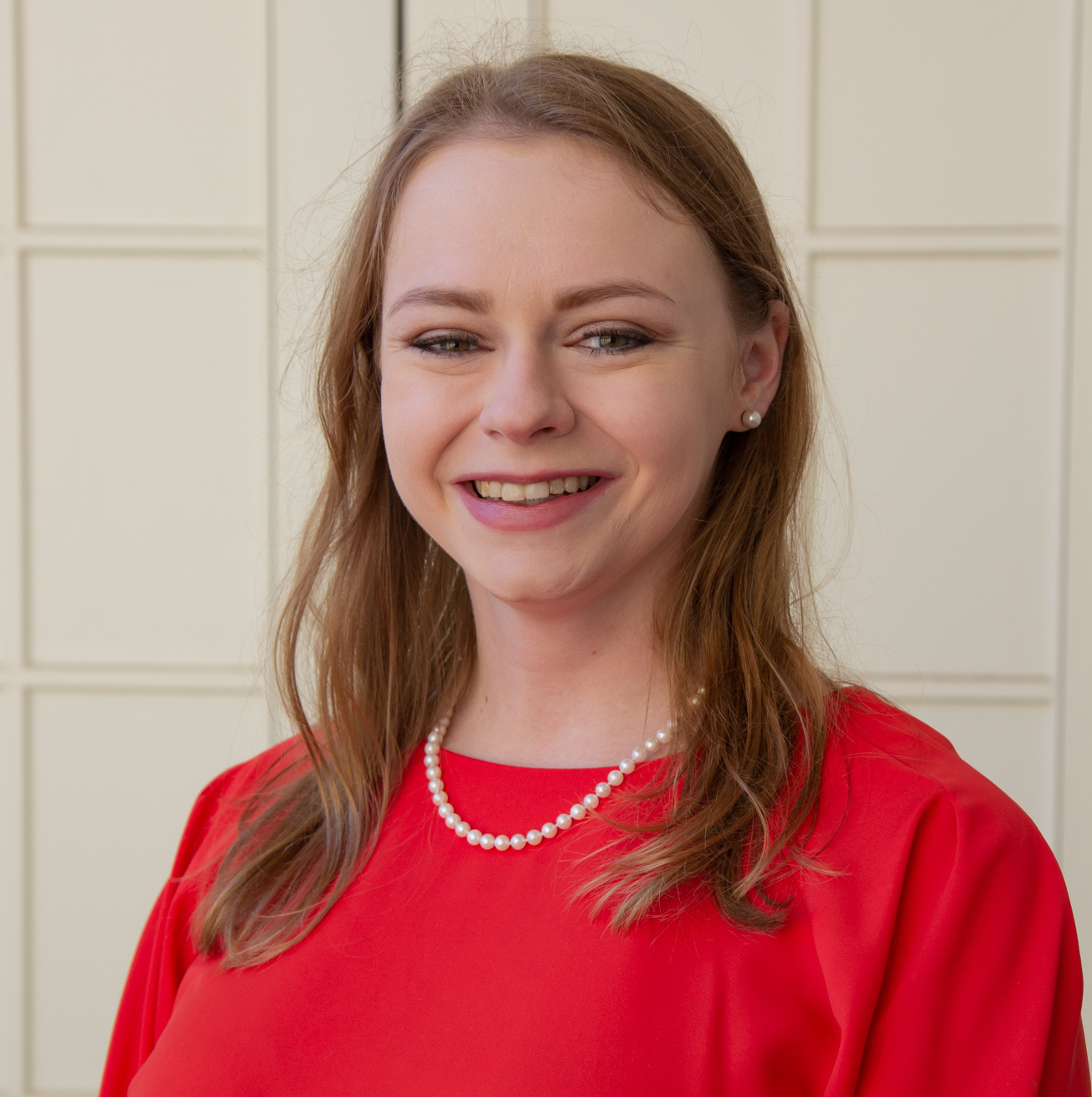 Ashley Garner is a creative, engaged and energetic safety professional passionate about keeping people safe at work through empowerment and innovation. She has worked at Neptune Technology Group, Inc. in Tallassee, Alabama, for four years and currently holds the role of health, safety and environmental lead. Garner holds a bachelor's degree and a master's degree in industrial and systems engineering from Auburn University. Outside of work, Ashley enjoys watching movies, attending Auburn Basketball games and teaching baton twirling lessons.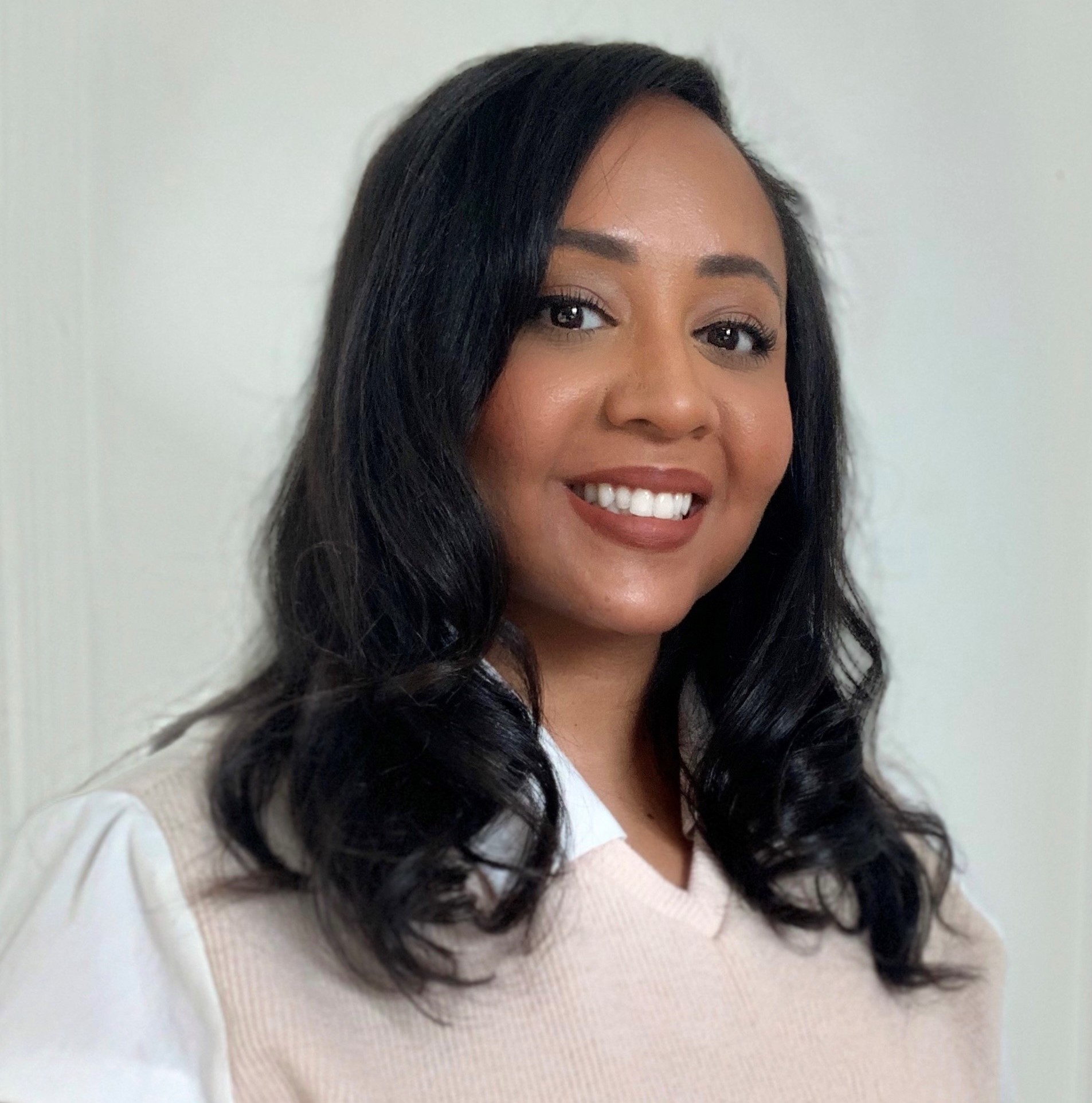 Naomi Ghirmai is a process improvement analyst at Newport News Shipbuilding. She has been a part of the Shipyard's commitment to continuous improvement since the beginning of her employment in 2019. An emerging lean practitioner, she uses lean principles to solve critical problems, remove waste and serve others. She leads with positivity because she believes positive thinking leads to positive outcomes. Ghirmai is inspired daily by her parents, who emigrated here from Eritrea, her husband and their two children.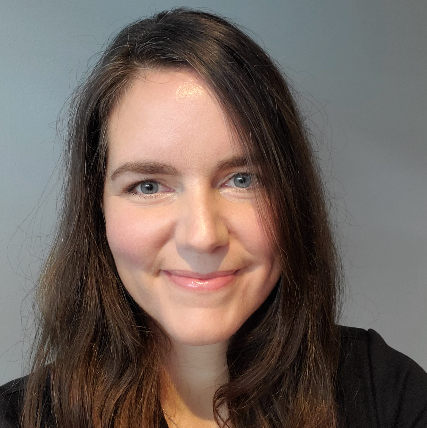 Nancy Handfield holds a bachelor's degree in food engineering from Université Laval. She also received formal Green Belt Six Sigma training from the Mouvement québécois de la qualité (MQQ). Handfield cumulates 18 years of experience in various quality-related positions in the ready-to-eat, bottling and yeast fields, notably for The Coca-Cola Company and Lallemand. In addition to her experience in quality and food safety, her passion and expertise in continuous improvement aligns with her role of director of transformational projects across the North America Baking Yeast Division of Lallemand. Her mandate is focused on identifying improvement opportunities across the business unit and slowly setting the foundation for a continuous improvement program. Starving to learn, she plans to achieve the SME Lean Bronze Certification to better support the Lallemand team to evolve.