Topic(s)
Business operations
Extended value stream management
Human organizational development
Highlights
This session is virtual only. Learn how lean created business value through the end-to-end processes at Flex and discover the key enablers it adopted. Hear how digital VSM 4.0 was used to ascertain information waste in horizontal flow and learn end-to-end process flow through gamification.
Overview
Continuous improvement is deeply ingrained in the Flex culture. Flex Global Business Services (GBS) value is driven through integrated end-to-end processes by establishing end-to-end process owners. GBS has multiple enablers to create business value, including:
Lean supply chain and office workshop conducted in alignment with leadership team priorities and linked to the business needs to show the breakthrough transformation.
Office automation excellence: Smart talent building, do-it-yourself moonshine workshop in administrative process automation.
GBS continuous improvement maturity tracker: An assessment tool for operational excellence which builds culture as a way of life.
Information flow game: Conventional vertical hierarchy to boundaryless cross-functional value stream mapping.
Robotic process automation: Workplace excellence with a combination of humans, robots/cobots, etc.
These enablers are powerful tools for analyzing information and flow throughout or between organizations to identify strategic improvements. As a result, Flex yielded 25-30 times more hard and soft savings compared to the point kaizen workshop. It has also improved productivity by 5-8 percent across GBS centers, improved its continuous improvement maturity tracker score from a baseline of 2.5 to 4.0, and freed up thousands of hours per year for employees to focus on higher-value work.
Company



Flex is a manufacturing partner that helps its diverse customer base design and build products that improve the world. Through the collective strength of a global workforce across 30 countries and responsible, sustainable operations, Flex delivers technology innovation, supply chain, and manufacturing solutions to diverse industries and end markets. www.flex.com
Presenter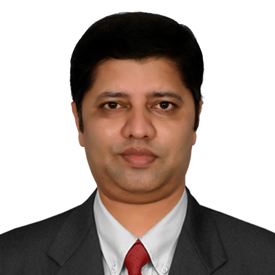 Jegan Jayakumar is the senior manager of global business excellence at Flex. He is a Lean Six Sigma Master Black Belt with 20+ years of rich experience in domains such as R&D, manufacturing, service, digital solutions, health care, eCommerce, telecom infra, GBS, and sustainability/CSR. Jayakumar is passionate about and has in-depth technical exposure to TQM, TPM, lean six sigma and TOC. In his previous and current roles, he was instrumental in winning external awards and recognitions in various strategic platforms, including FICCI, ASSOCHAM, CII, SSON, QCFI, DEMING, ISQ, and ASQ.