Highlights
Learn how Siemens is addressing the world's most profound challenges by leveraging the convergence of digitalization and sustainability.
Overview
With its commitment to turn its operations carbon neutral by 2030, Siemens has set a clear signal that companies must take leadership in driving decarbonization. The goal is clear: all Siemens production facilities and buildings worldwide are to achieve a net zero-carbon footprint by 2030. This not only benefits humanity and the environment, but also comes with sustainable economic advantages for the company. Siemens has already reduced its CO2 footprint by over 50%.
Siemens' commitment to sustainability is driven through its new framework called DEGREE, which stands for Decarbonization, Ethics, Governance, Resource efficiency, Equity and Employability. This new framework will apply to all activities across the company's businesses worldwide. Sustainability is embedded in Siemens' strategy, its technology, its portfolio and its operations.
Going forward, the company will continue to optimize and decarbonize its own operations. By signing the Science Based Targets initiative (SBTi), Siemens has extended its commitment to the entire value chain. The company believes it can create the greatest impact by supporting customers in their transition, by helping them to shift their focus to sustainable solutions, turning possible risks into competitive advantage through Siemens' technology and innovation.
You'll learn how Siemens is addressing the world's most profound challenges by leveraging the convergence of digitalization and sustainability. Siemens helps to form the backbone of society, by providing technology with purpose to make manufacturing cleaner, infrastructure more energy efficient, provide access to clean energy, transit smarter and healthier for the planet. In this session, you'll hear real case studies of what Siemens is doing to reduce its carbon footprint and how Siemens is helping large industrial customers meet their energy and sustainability goals, all the while reducing their operating costs.
Company

Siemens Smart Infrastructure (SI) is shaping the market for intelligent, adaptive infrastructure for today and the future. It addresses the pressing challenges of urbanization and climate change by connecting energy systems, buildings and industries. SI provides customers with a comprehensive end-to-end portfolio from a single source — with products, systems, solutions and services from the point of power generation all the way to consumption. With an increasingly digitalized ecosystem, it helps customers thrive and communities progress while contributing toward protecting the planet.
Presenters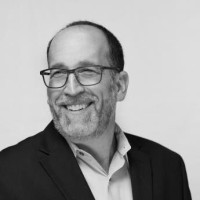 Ari Kobb leads the Energy Efficiency and Sustainability solutions team within the Siemens Building Technologies Division. He is responsible for a team of engineers and consultants focused on helping clients improve their performance in the areas of energy and sustainability strategy, decarbonization planning, energy efficiency, and emissions management. Kobb has led consulting engagements for diverse clients in the industrial, real estate and education sectors. He joined Siemens in 2005 and has held roles including senior marketing manager for the Energy and Environmental Solutions business segment and as director of green building solutions. Kobb earned a bachelor's degree in political science from Dickinson College and a Master of International Management from the American Graduate School of International Management (Thunderbird). He is a LEED Accredited Professional and served on the board of directors of the USGBC – Illinois Chapter from 2012 to 2015. In addition, He is the head of sustainability for the Smart Infrastructure (SI) Division in the U.S., reporting to the CEO of SI Americas. He leads the effort for the division to meet Siemens sustainability, ESG and decarbonization commitments.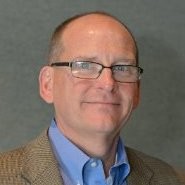 Terry Schuster is senior account executive for Siemens Smart Infrastructure. He has spent the last 12 years delivering energy management and distributed energy solutions to large industrial manufacturers. In addition to his extensive experience in energy, he spent more than 20 years helping customers improve operational efficiency in the medium to heavy industrial/manufacturing industry. He holds a bachelor's degree in engineering from Rose-Hulman Institute of Technology.