Topic(s)
Operations improvement
Business operations improvement
Management systems
Highlights
Join us for a deep dive into big data analytics and the process center of excellence framework with use cases.
Overview
Digital playbooks, unlike lean or Six Sigma, do not exist. Learn how Intertape Polymer Group Inc. ($1.5B annual revenue) is successfully scaling multiple technologies delivering bottom-line impact across plants. Key takeaways include:
Learning how to avoid pilot purgatory.
Learning how to deliver business value for digital technologies & establish governance for ROI.
Specific use case approach to solving using digital technology.
Exploring digital mindset vs. lean problem-solving.
Company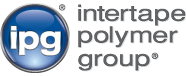 Intertape Polymer Group Inc. (IPG) is a recognized leader in the development, manufacture and sale of a variety of paper and film based pressure-sensitive and water-activated tapes, stretch and shrink films, protective packaging, woven and non-woven products and packaging machinery for industrial and retail use. Headquartered in Sarasota, Florida, IPG employs approximately 4,200 employees with operations in 34 locations, including 22 manufacturing facilities in North America, five in Asia and two in Europe. www.itape.com
Presenters
Jai Sundararaman is the vice president, business transformation office at Intertape Polymer Group. 

Robert Updike is the senior corporate digital engineer at Intertape Polymer Group Inc.