Topic(s)
Supplier development and procurement
Highlights
Discover how games can facilitate complex learning.
Overview
Tactile activities, competitions and games can facilitate bridging intellectual gaps to make abstract ideas become concrete. Users can have fun experiencing concepts in practice by "flipping the classroom," solidifying key learnings and facilitating important paradigm shifts. After all, lean is all about understanding through doing.
Company
HPE is the global edge-to-cloud company built to transform your business. How? By helping you connect, protect, analyze and act on all your data and applications wherever they live, from edge to cloud, so you can turn insights into outcomes at the speed required to thrive in today's complex world. www.hpe.com
Presenter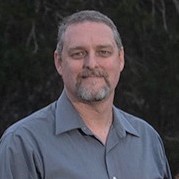 Joel Hugghins is an accomplished professional engineer whose career has focused largely upon operational excellence and transformation in the roles of consultant, sensei, instructor, coach and practitioner. He is recognized throughout the lean community through his print and online articles, consultations and conference sessions. He has applied his engineering and continuous improvement expertise across a diverse range of industries for nearly 30 years. Hugghins is a strategic thinker, applying proven techniques designed to prevent rather than correct systemic problems wherever possible. He holds a degree in mechanical/industrial engineering from MIT and is a certified lean sensei, licensed professional engineer, Six Sigma Black Belt, agile scrum master, and project management professional. He has been coaching and instructing various CI methodologies for more than 10 years and is an avid fan and advocate of AME.