Topic(s)
Operations improvement
Supplier development and procurement
Management systems
Safety & environmental health
Highlights
In this practitioner presentation, Intermountain Healthcare will describe its work to date, implementation mode, successes, failures and lessons learned.
Overview
Advancing adherence to evidence-based clinical care is a key component of a learning health system. It's critical to the quality and safety of the care that is offered to patients by the caregivers and the health care system. Despite this, effective and practical solutions that lead to increased adherence have remained elusive. Intermountain Healthcare focuses on the work delivered by the clinical teams and leveraging implementation science, along with the skills and talents of cross-functional teams (including continuous improvement and clinical informatics) to produce more repeatable processes, which result in better outcomes at a lower cost.
Company
Intermountain Healthcare is a Utah-based not-for-profit system of 33 hospitals (including its "virtual" hospital), a medical group with more than 3,800 physicians and advanced practice clinicians at about 385 clinics, a health plans division called SelectHealth, and other health services. Helping people live the healthiest lives possible, Intermountain is widely recognized as a leader in clinical quality improvement and efficient health care delivery. www.intermountainhealthcare.org
Presenter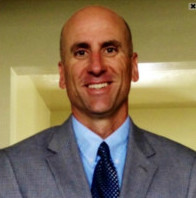 Robert Blackburn is the assistant vice president of continuous improvement at Intermountain Healthcare, where he develops leaders across the system on continuous improvement principles, strives to create of culture of improvement, and supports system leaders in clinical programs, health delivery institute, information systems, and nursing. He has more than 24 years of experience in a variety of business operations roles. Blackburn has served on executive councils for clinical programs, continuous improvement, and at St. George Regional Hospital. Previously, he served as an adjunct professor at Westminster College, teaching operations management, quality management, business strategy, and a lean series course. He also served as owner/operator of a specialty chemical company providing services to micro-processing companies, government contracts and military sub-contractors. Blackburn is trained in a wide variety of quality improvement methodologies and contributes to several important Intermountain initiatives, including the development of the "Intermountain Operating Model" and TWI. He holds an MBA from Westminster College and a bachelor's degree in physiology from the University of Utah. Blackburn enjoys the power of collaboration, developing people and recognizing others for great work.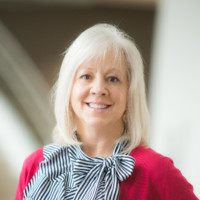 Kristy Veale is the Clinical Program Manager for the Neurosciences Clinical Program at Intermountain Healthcare. Kristy's illustrious nursing career began in 1987 on a med-surge floor at LDSH Hospital in Salt Lake City, Utah.  As a bedside RN, Nurse Educator, Care Manager, Nurse Manager, and Clinical Program Manager, she has spent 35 years being involved in continuous improvement and evidence-based practice. Kristy helped develop the first brain injury protocol at LDS Hospital more than 20 years ago, which sparked her passion for decreasing variation and improving safety by applying best practices at the bedside. Kristy has implemented several system-wide initiatives, such as the universal surgical procedure to prevent wrong-site spinal surgery, the tele-stroke support model for 20 Intermountain hospitals, and the stroke care process model which improved stroke treatment times for patients by 14 minutes. Working on these initiatives, Kristy learned a great deal about human behavior and skillfully encourages those at the point of care to engage and take ownership for each step of the care provided to patients. Kristy finds joy and reward working with teams to build evidence-based best practices, overcome barriers and improve outcomes for patients. Kristy earned a Bachelor of Science in Nursing from the University of Utah, and a Master of Science in Nursing from Weber State University.