Topic(s)
Supplier development and procurement
Highlights
The Innovation Campus, which is a physical extension of the Wichita State University main campus, is one of the nation's largest and fastest-growing research/innovation parks, encompassing over 120 acres and is home to several global companies and organizations. Learn how it started upon the vision of an Innovation Campus and the path it is taking to continually evolve and transform workforce readiness, innovation and digital transformation through applied learning and research alongside its industry partners.
Overview
Innovations in aerospace and manufacturing out of Wichita, Kansas, and digital transformation in these industries is providing new economic futures for the U.S. Wichita State University (WSU) is spurring competitiveness and has charted a path that is focused on delivering higher education deeply grounded in applied learning and research. Higher education is a crucial component of U.S. economic success now and into the future. University education and research play a pivotal role in the nation's global competitiveness. Wichita State University's (WSU) strategic plan is straightforward in its vision and direction: To be an essential educational, cultural, and economic driver for Kansas and the greater public good.
Company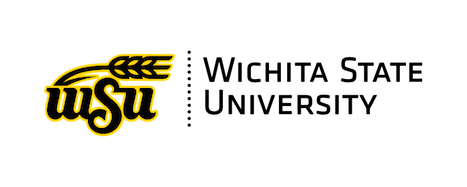 Wichita State University serves as the Kansas urban-based research university, enrolling more than 16,000 students from every state in the U.S. and more than 100 countries. Wichita State and WSU Tech are recognized for being student-centered and innovation-driven. Located in the largest city in the state with one of the highest concentrations in the U.S. of jobs involving science, technology, engineering and math (STEM), Wichita State University provides uniquely distinctive and innovative pathways of applied learning, applied research and career opportunities for all of its students. www.wichita.edu
Presenter
Tonya Witherspoon's passion for innovation and education has fueled her success in connecting industry leaders with faculty and students at Wichita State University to drive engagement and create and expand education through applied learning and career opportunities for students. Tonya has a well-established background in technology, innovation, and education and has been a leader in multiple high-impact changes through the WSU innovation campus and in the community. She has founded several companies and has served in executive roles for technology companies building hardware and software for enterprise customers. Tonya is a published author, invited speaker and enjoys networking and connecting people and ideas.