Topic(s)
Human organizational development
Highlights
Model the three key kind leader practices of thinking, speaking and acting kindly.
Overview
Kindness and leadership are words that may not seem to go together. However, kind leadership is the basis and key to the lean concept of respect for people. During this session, you'll learn about what kindness really is, how kind leadership demonstrates strength, not weakness, and practical ways for you as a leader to model the three key kind leader practices of thinking, speaking and acting kindly. Kind leadership eliminates fear, creates trust, and the conditions for people to raise problems, create, innovate, and be the best they can be.
Company
Karyn Ross Consulting provides online, remote coaching and consulting. It is dedicated to and passionate about teaching people how to use creativity combined with The Toyota Way to service excellence lean principles and practices. This enables people to create better ways of working so that they can satisfy each of their customers, be more effective and efficient, differentiate their company from competitors, and fulfill their purpose for the long term. www.karynrossconsulting.com
Presenter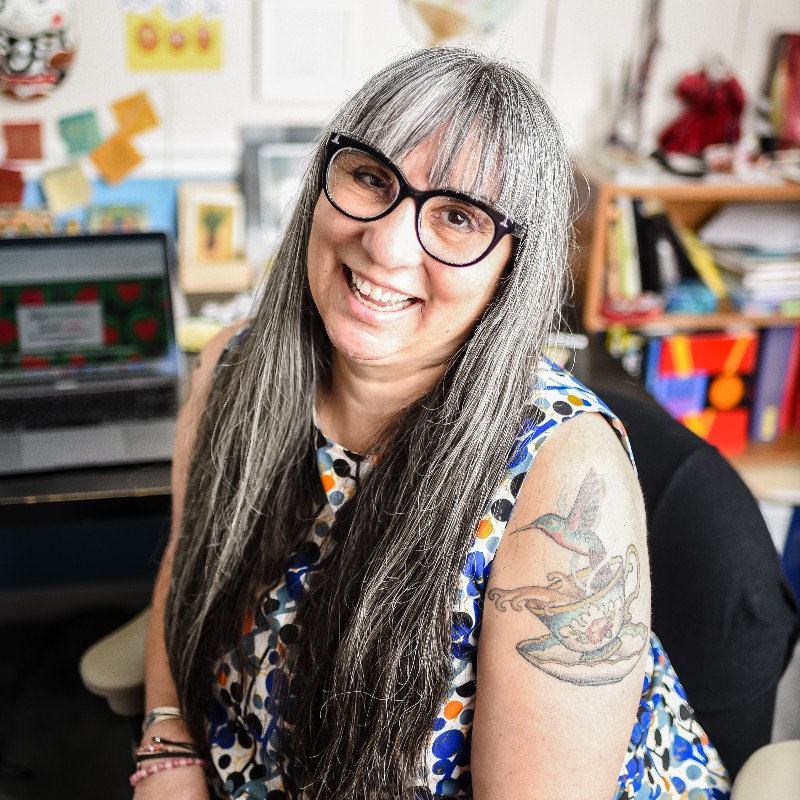 Karyn Ross is on a mission to help people create a better, kinder world. An artist, internationally acclaimed speaker, award-winning author, consultant, coach and practitioner, Ross travels the globe teaching people her unique system of combining creativity, continuous improvement and kindness to make a better world. As well as being the owner of KRC (Karyn Ross Consulting), she is one of the "founding mothers" of Women in Lean: Our Table, a global group of more than seven hundred and fifty women lean practitioners. Ross is also founder and president of the Love and Kindness Project Foundation, a registered public charity, and The New School for Kind Leaders. She has created both of these initiatives to help people around the world think, speak, act and lead more kindly.
Ross is the author of six books, including, "How to Coach for Creativity and Service Excellence: A Lean Coaching Workbook," the Shingo-award winning, "The Toyota Way to Service Excellence: Lean Transformation in Service Organizations," "I'll Keep You Posted: 102 of My Reflections to Help You Start—and Deepen—Your Own Active Reflection Process," "Think Kindly—Speak Kindly—Act Kindly: 366 Easy and Free Ideas You Can Use to Create a Kinder World…Starting Today," and "Big Karma and Little Kosmo Help Each Other." Her sixth book, "The Kind Leader: A Practical Guide to Eliminating Fear, Creating Trust and Leading with Kindness," is available for preorder. Proceeds from her books fund The Love and Kindness Project Foundation. When not traveling, Karyn spends time designing and sewing her own clothes.