Highlights
Join leadership expert Gary Peterson to hear why O.C. Tanner organized its teams by value stream and the elements that have made it so successful.
Overview
Traditional command and control forms of leadership reinforce vertical thinking and discourage teams from organizing horizontally and from thinking systemically. Businesses thrive when work is organized horizontally and teams are managed for collaboration, innovation and development. 
Company

O.C. Tanner, number 61 on the 2016 FORTUNE 100 Best Companies to Work For® list, helps organizations create great work environments by inspiring and appreciating great work. The award-winning company was founded in 1927 by Obert C. Tanner, a professor of philosophy who saw the value of recognizing people with tangible, lasting awards. It has a culture that respects people and goes out of its way to recognize and celebrate team members' contributions to the organization. Its leaders embrace their responsibility to regularly coach, develop and encourage. Thousands of clients globally use the company's cloud-based technology, tools, awards and education services to engage talent, increase performance, drive goals and create experiences that fuel the human spirit. More than 90 years since its founding, O.C. Tanner is not only among the top two percent best lean enterprises in North America but also a recognized leader in one-piece flow production (rings, emblems, trophies, etc.). O.C. Tanner was the official supplier of the 2002 Olympic Games medals. www.octanner.com
Presenter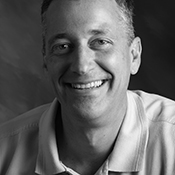 Gary Peterson is the executive vice president of supply chain and production at O.C. Tanner. Peterson has worked for O.C. Tanner for 32 years. He has held an impressively diverse set of jobs with the company, including manager of market research, manufacturing change facilitator (where he was instrumental in moving the operation from "batch" to lean, resulting in its winning the Shingo Prize), vice president of manufacturing, marketing vice president of award development, and vice president of research and professional services.
O.C. Tanner has also received the AME Excellence Award. Peterson was inducted into the AME Hall of Fame in 2015. He serves on the Executive Advisory Board for the Shingo Institute, and is a Shingo Examiner. His experience with lean enterprise sends him around the globe helping others improve their operations. He holds an MBA and a bachelor's degree in statistics from Brigham Young University. Peterson recharges his batteries by snowboarding, playing basketball, hiking, and being with his grandchildren.