Topic(s)
Supplier development and procurement
Highlights
In 2017, Newport News Shipbuilding embarked on a lean transformation. Hear how a large shipbuilding company, building nuclear powered aircraft carriers and submarines for the U.S. Navy, navigates their continuous improvement journey through the eyes of its CI leaders.
Overview
As continuous improvement leaders, we know that improvement initiatives and positive change are critical to success. Each of us interpret change and improvement in different ways. With a location that spans over 550 acres and is home to over 25000 shipbuilders, creating an environment for change can be challenging.
Are you a leader that truly believes that a lean transformation is possible in your organization? Do you doubt the application in your industry? Are you occasionally frustrated at the pace of your transformation? Is lean an unwelcome term in your organization? Do you wonder why past efforts to implement lean methods proves difficult? Change can happen anywhere, but the pace and impact depends on knowing just how it manifests itself within an organization, a team or even an individual leader.
Join Dannon Butts, the director of industrial, mechanical and systems engineering, and Amy Roosien, the manager of process improvement, to hear leadership lessons as Newport News Shipbuilding continues to navigate its journey, acts upon lessons learned, and leads change for the future frontline leaders in shipbuilding.
Company
Newport News Shipbuilding is the sole designer, builder and refueler of U.S. Navy aircraft carriers and one of two providers of U.S. Navy submarines. With approximately $4 billion in revenues and more than 25,000 employees, it is the largest industrial employer in Virginia and the largest shipbuilding company in the U.S. It builds the most advanced ships in the world using its expertise in nuclear propulsion, naval design and manufacturing. It is currently building the new Ford-class aircraft carriers and Virginia-class fast-attack submarines, and performing refueling and complex overhaul (RCOH) on Nimitz-class aircraft carriers. It provides fleet services for its ships worldwide. Founded as the Chesapeake Dry Dock and Construction Co. in 1886, Newport News Shipbuilding has built more than 800 ships, including both naval and commercial ships. Located in Newport News, Virginia, its facilities span more than 550 acres, strategically positioned in one of the great harbors of the East Coast. www.huntingtoningalls.com
Presenter
Dannon Butts is the director of industrial, manufacturing and system engineering at Newport News Shipbuilding. He brings 20 years of shipbuilding experience and knowledge working in various areas of industrial engineering, process excellence, manufacturing and quality. In his current role, he leads strategic business architecture, standards development, customer aligned field IE's, technical shop support, CI strategy, and CI training. Butts previously held the position of manager of industrial engineering at Ingalls Shipbuilding at Pascagoula, Mississippi, where he led the industrial engineers, production engineers, modeling and simulation team, and the employee suggestion program. He holds bachelor's and master's degrees in industrial engineering from Mississippi State University. He has held ASQ certifications in quality engineering, quality audits and Six Sigma (Black Belt). He is a husband and a father with a passion for family and community. He's just as committed to growing leaders and building healthy teams as he is to improving processes.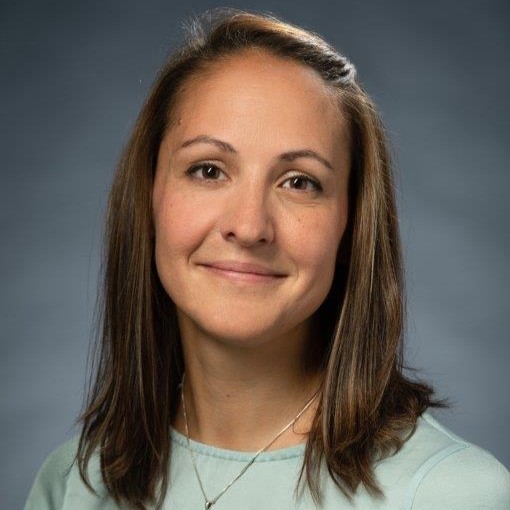 Amy Roosien is a manager for process Improvement at Newport News Shipbuilding. She brings over 10 years of manufacturing experience and knowledge working in various industries and levels of leadership surrounding process excellence, manufacturing quality. She previously held the position as lean coach for Continental Automotive, where she helped to design lean strategic initiatives and implimented and coached lean tools and cultural change. In her current leadership role, she provides the vision and direction for the CI strategy team, composed of CI practitioners, performance coaches, facilitators and the CI training program. Roosien gained much of her operations and leadership experience from her 20 years of service in the U.S. Navy. She holds a Six Sigma Green Belt certification, a bachelor's degree in history from Kennesaw State University, and an associate's degree in engineering technology from Excelsior. She is a proud mother of twins who fuel her thirst for learning and keeping an open mind. Her commitment to those she works with and for is to never lose her energy for helping others in learning to see, and forever challenging the status quo.