Topic(s)
Supplier development and procurement
Management systems
Times listed in CDT. This content will not be available on-demand. 
Highlights
This highly interactive workshop brings together leaders from across all levels and departments within an organization, engaging them with each other as they learn what it takes to lead well in all directions.
Overview
Most leadership development focuses on a single direction within the organizational hierarchy: downstream to direct reports or subordinates. While it is important to be a good boss, leadership is much more than that. The best leaders learn to lead well in all directions. They lead upward to superiors and across among peers throughout the organization. It all starts with self-leadership. This often overlooked or misunderstood leadership principle is essential to build a thriving and productive organizational culture. Building this leadership framework into your culture will increase employee engagement, break down silos, reduce turnover, and develop a flourishing leadership pipeline that produces future leaders from within the organization.
Company
Lokhorst Consulting, provides executive coaching, leadership development and public speaking. www.lokhorstconsulting.com
Presenter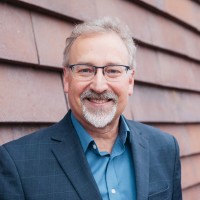 Jon Lokhorst, CPA, PCC, is a leadership coach, speaker, trainer, and author of the book, "Mission-Critical Leadership: How Smart Managers Lead Well in All Directions." He works with organizations to develop leaders everyone wants to follow and builds teams no one wants to leave. As a result of his work, organizations increase employee engagement, reduce turnover, break down silos, and build flourishing leadership pipelines that produce future leaders from within. He has a Master's in Organizational Leadership and serves as president-elect for the Minnesota chapter of the National Speakers Association.