Participants will hear background on the COVID-19 vaccine planning team and how it started to position itself to accept that challenge of vaccinating Cleveland Clinic's caregivers and patients on a grand scale including quality and process improvement efforts specific to the vaccine and Cleveland Clinic's caregivers involved in ensuring product integrity in its process. These efforts will be presentedwithin the systems of the Cleveland Clinic Improvement Model in alignment with what matters most:
Problem Solving
Visual Management
Standardization
You'll also hear lessons learned within Cleveland Clinic's pharmacy teams and how they will apply these lessons moving forward beyond the COVID-19 vaccine.
Presenter: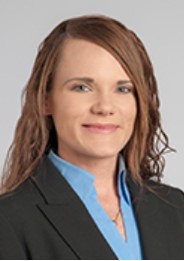 Holley Boren, MBA, LSSGB, LBC, is a certified and registered pharmacy technician with experience in both inpatient and ambulatory pharmacy operations. She has 15+ years in pharmacy including management, operations, process improvement, supply chain management, workflow and robot installation, and inventory management. Prior to joining the Cleveland Clinic pharmacy team Boren was a systems analyst for The Pharmacy Counter at ProMedica in Toledo, Ohio. She received her Bachelor of Science in pharmaceutical sciences degree with a minor in both chemistry and professional sales and marketing from University of Toledo, an MBA in organizational leadership and development from the University of Toledo, her Six Sigma Green Belt Certification from Cleveland State University's Professional Development Program and her Shingo Lean Bronze Certification from SME.
About Cleveland Clinic:
Cleveland Clinic is a non-profit, multi-specialty, academic medical center that integrates clinical and hospital care with research and education. Cleveland Clinic was at the forefront of modern medicine when its founders opened it in 1921. In its first century, Cleveland Clinic has introduced many medical firsts, opened facilities around the world and is proud to be ranked among the top hospitals in the country. Now, 100 years later, the vision of the founders remains Cleveland Clinic's mission: caring for life, researching for health, and educating those who serve.