The 36th annual AME International Conference has 

gone virtual!

 |

October 27-29, 2020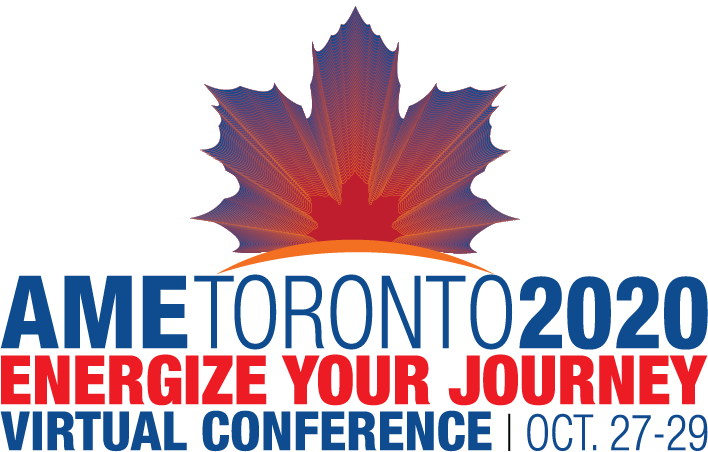 For more than three decades, the AME International Conference has brought together continuous improvement practitioners from across the globe to share, learn and grow together in the world's largest gathering of lean professionals. This year, to safeguard the health and safety of our community, and ensure those who are no longer able to travel to Canada can access our programming, we have moved to an all-virtual format.
Over the course of three days, AME Toronto 2020 will offer 40+ hours of content. Because we're virtual, you'll no longer need to choose between two presentations taking place at the same time. Now you can access the conference at your convenience from the comfort of your home, office or conference room live or on-demand. Not only is the virtual experience less than half the cost of our planned in-person conference, companies and individuals can also save on travel costs and time away from the office.
Our interactive and engaging new program will offer the same caliber of content that's been vital to lean businesses for 35 years, in addition to a plethora of supply chain-focused content to help companies deal with issues that were brought to the forefront due to COVID-19 disruptions. Whether you've just started or are several years in, AME Toronto 2020 is sure to energize your continuous improvement journey with fresh insights, engaging experiences and new connections. Learn more.


MEET OUR 2020 KEYNOTE SPEAKERS
Enjoy four keynote sessions during the conference, including:

PATHWAY TO EXCELLENCE SUPPLY CHAIN FORUM
Join us at the end of day two for a special forum featuring voices from North American manufacturing including Drew Greenblatt of Marlin Steel, Kimberlee Humphrey of AME, Harry Moser of Reshoring Initiative and Jayson Myers of NGen Canada with moderators Scott Luton and Greg White of Supply Chain Now. This exclusive forum brings together experienced manufacturing CEOs and leading experts in a facilitated discussion on how companies can deal with future disruptions and shortages and why businesses must rebuild home-based supply chains capable of producing critical items. There are supply chain implications for every industry representated at the AME International Conference, so don't miss this special forum. Learn more.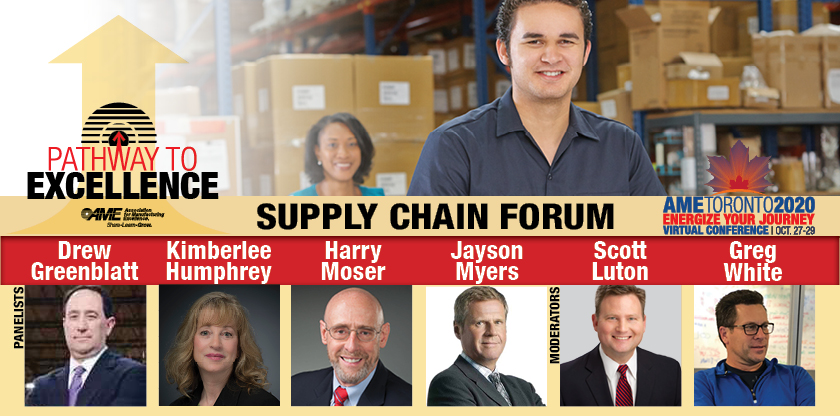 DEEP DIVE INTO VITAL INDUSTRY TOPICS
Our practitioner-led interactive sessions, virtual tours and workshops will cover wide-reaching and timely topics. Programming information continues to be unveiled so check back often for updates. Don't miss your opportunity to learn from experts on subjects like:


WHAT PEOPLE ARE SAYING ABOUT THE AME INTERNATIONAL CONFERENCE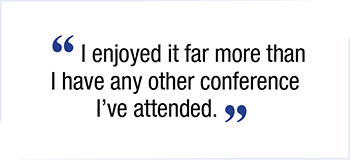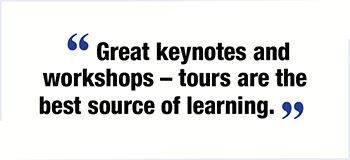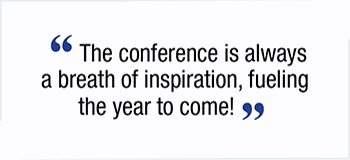 WHO ATTENDS?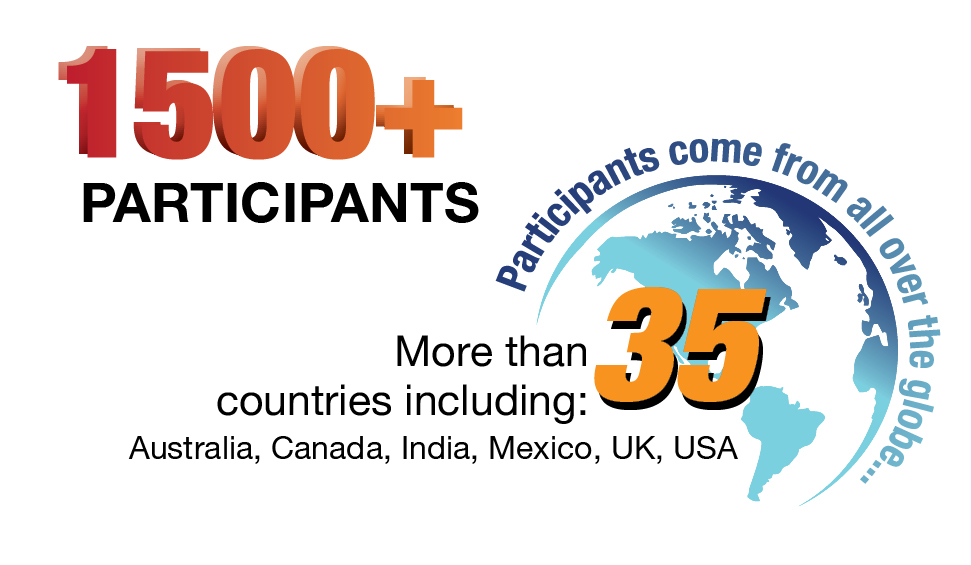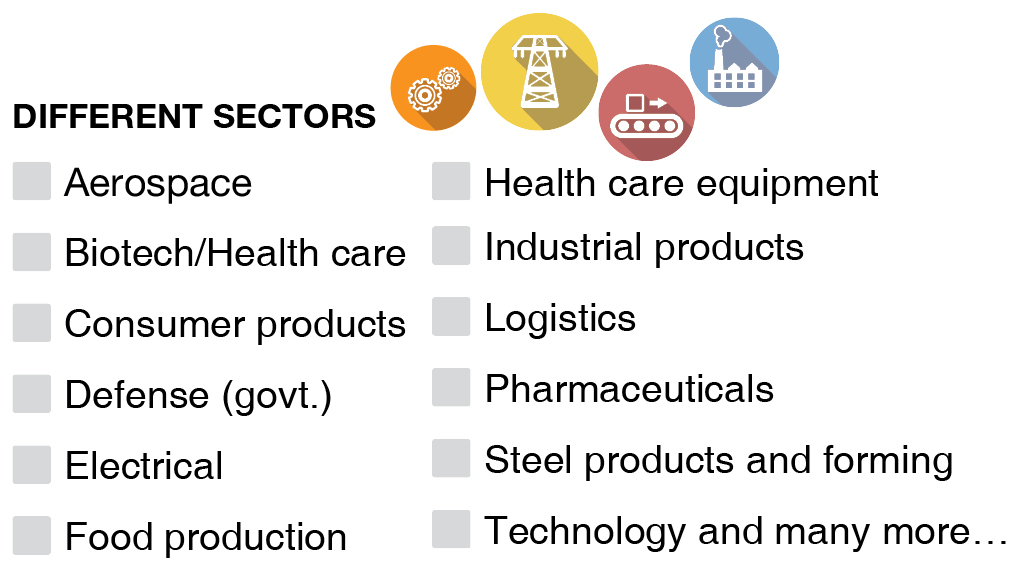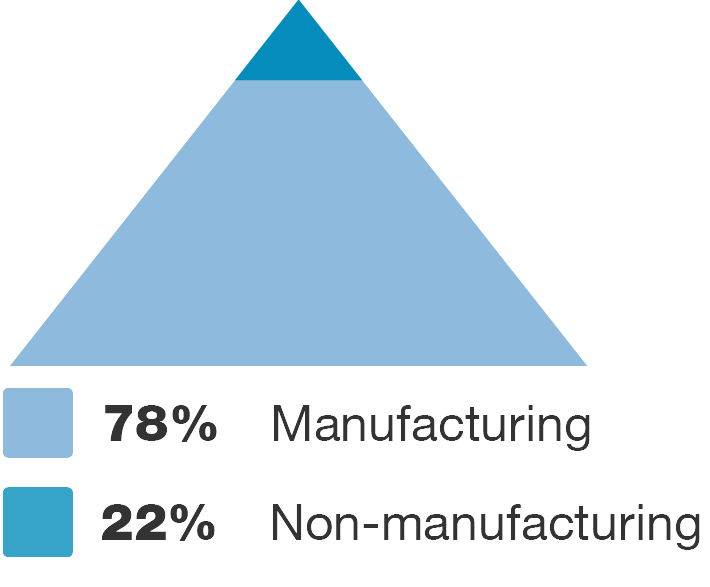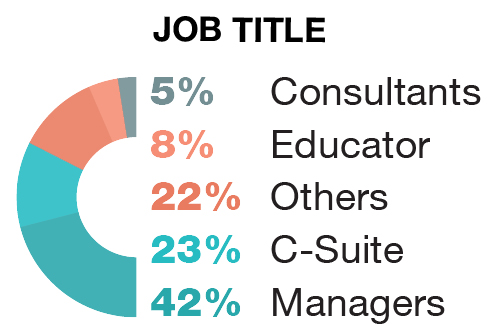 Previous attending companies include:
Hallmark, United States Postal Service, Minerals Technologies, Siemens Healthineers, Crown Equipment, Caterpillar, Sutter Gould Medical Foundation, Tyson Foods, Corelle, Costco Wholesale Industries, O.C. Tanner, Honda R&D Americas, Littelfuse, Shawcor, Illumina and more than 100 others!

Still undecided?

Sign up to receive news and updates about the AME Toronto 2020 Virtual Conference!
Let us know how to reach you by filling out the form below, and we'll provide you with updates on speakers, tours, workshops and more.