A remarkable global panel discussion - Inclusion redefined: Unlocking potential, fueling innovation and empowering success. Join us on a transformative journey toward a reimagined vision of inclusion. Together, we will transcend traditional boundaries and reshape the very fabric of enterprise excellence.
Led by the visionary moderator Billy Ray Taylor, this engaging panel brings together influential leaders from around the world, each a trailblazer in their respective fields. During our discussion, we will challenge conventional notions of inclusion and explore innovative approaches that have the power to revolutionize the way we think, work and thrive. Our focus will delve deep into the impact of inclusion, unlocking the untapped talents and capabilities within our organizations. We will go beyond mere representation and embrace the true essence of inclusion, creating environments where every voice is heard, valued and empowered to make a difference.
Drawing on their extensive experiences, our esteemed panelists will share their insights, strategies and success stories. They will illustrate how inclusion can ignite unparalleled innovation and drive exceptional achievements. From groundbreaking initiatives to forward-thinking organizations, they will demonstrate the tangible benefits of fostering an inclusive culture that nurtures and harnesses the full range of human potential.
Join us for this extraordinary discussion and gain valuable perspectives from our panelists.
Moderator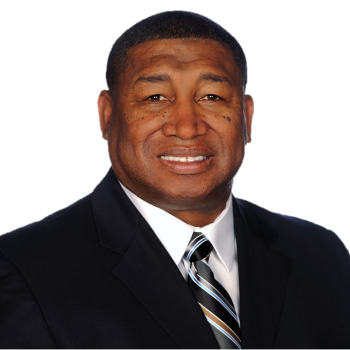 Billy Ray Taylor is an American business executive, dynamic speaker and leadership guru. He is the CEO of LinkedXL (Excellence), a business operating systems architecting firm. Taylor also serves as the global head of Diversity, Equity and Inclusion for The Association of Manufacturing Excellence.
Taylor spent 30 years with Goodyear Tire & Rubber Co., serving as the head of North America Commercial Manufacturing and Chief Diversity and Inclusion Officer. He is a disciple of continuous improvement processes and a certified Master Six Sigma Black Belt business leader.
A servant leader, Taylor, was named by The National Diversity Council as one of the Top 100 Diversity Officers in the country. In addition, Taylor is a member of the executive advisory board for two world-leading organizations for operational excellence, business development and cultural learning: The Shingo Institute "The Nobel Prize of Operations" and The Association of Manufacturing Excellence (AME).
Taylor serves on the M-D Building Products Board as an independent director. He earned an MBA from Baker University in Baldwin City, Kansas, and a bachelor of science degree in electrical engineering from Prairie View A&M University in Prairie View, Texas. 

Panelists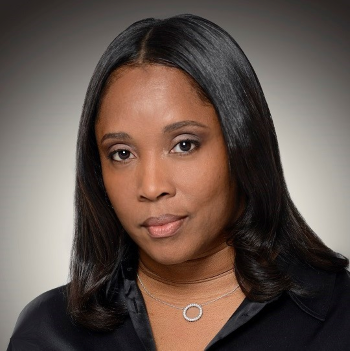 Tiffany Collins joined Avery Dennison as global director of DEI in 2021. She has driven the pivotal launch of Avery Dennison's global DEI strategy, goals and pillars, refreshing the DEI brand and rollout of its "Every voice. Every day." ethos and campaign. Collins has hosted listening sessions and activated pillar actions for fairness, manufacturing employee inclusion and women in leadership. Avery Dennison was recognized as one of Forbes America's Best Employers for Women – a testament to the DEI efforts by Collins and the broader DEI teams. Collins, her DEI team and a magnitude of DEI change agents across the business have won over 40 DEI-related awards worldwide throughout 2021 and 2022.
Before joining Avery Dennison in March 2021, Collins spearheaded HR and change management initiatives for Progressive Insurance, The Timken Company, BASF and Goodyear. Outside of her corporate work, Tiffany serves as a member of the Board of Directors of Stepstone Academy, a K-6 charter school serving the diverse neighborhoods of Greater Cleveland. She is an active member of Alpha Kappa Alpha Sorority Incorporated® Zeta Theta Omega Chapter in Akron, Ohio. She also served as the Health and Wellness Co-Chair, raising awareness of critical health issues impacting the African-American community.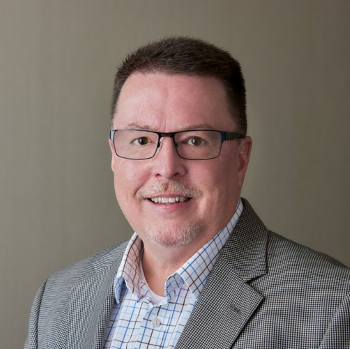 Keith Hamilton is an exceptional operations executive who has delivered transformational improvement in three diverse Fortune 500 businesses in the pulp and paper industry, tire industry, and automotive industry. He is dynamic, articulate, analytical and results-oriented, with a proven record of unprecedented accomplishment. He is currently vice president of operations at Georgia-Pacific, LLC, leading multiple segments across a broad packaging plant network.
Hamilton spent 13 years with General Motors and nearly ten years with the Goodyear Tire & Rubber Company before joining Georgia-Pacific, LLC. He excels as an operational excellence practitioner and has proven to lead most effectively at the intersection where engaged team members leverage and apply lean tools. This focus on the people side of operational excellence has delivered remarkable results in all the complex businesses he has led.
Prior to attending college, Hamilton completed eight distinguished years in the U.S. Navy on submarines as a nuclear plant operator. The leadership growth he experienced during those early years strongly aligned with his guiding principles and established the foundation of respect and genuine empathy for people that still differentiates him today. Hamilton holds a bachelor's degree in mechanical engineering from Florida State University and master's degrees in mechanical engineering and management from Rensselaer Polytechnic Institute. In 2018, Hamilton's Goodyear plant team received the Association of Manufacturing Excellence Award.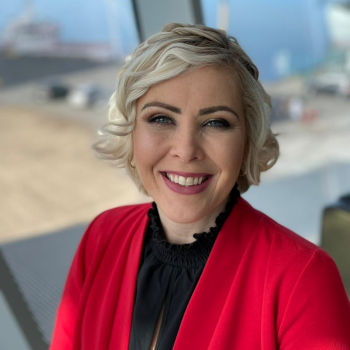 Viktoría Jensdóttir serves as the director of Operational Strategy and Projects at Össur, where she leads strategic planning efforts and oversees global projects within the manufacturing and operations sector. She owns a consulting business, providing valuable teaching, coaching and mentoring to a wide range of businesses. Her expertise encompasses lean principles, problem-solving techniques and strategy deployment.
Jensdóttir is the co-owner of Lean Ísland, an annual conference held in Iceland that focuses on continuous improvement, leadership, change and project management. Alongside her best friend, Jensdóttir is passionate about bringing top-tier speakers to Iceland, making the conference a hub for knowledge exchange and networking.
Prior to her current roles, Viktoria served as the head of the Operational Service Department at Landspitali University Hospital. During her tenure, she excelled in managing a large team and effectively handled various responsibilities, including transportation, call center, security and reception services. Her exceptional leadership skills and unwavering commitment to operational excellence contributed to the seamless functioning of the department, supporting 18 locations within the hospital.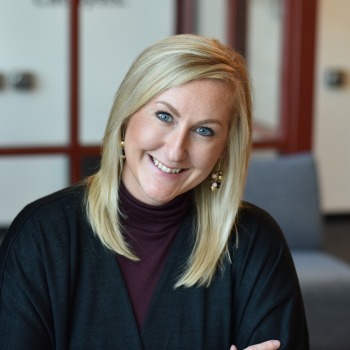 As president and CEO at Bounce Innovation Hub, Jessica Sublett oversees the vision and strategic direction of the organization, develops and implements fundraising strategies, oversees finances and budgets, develops partnerships and collaborations with other organizations, and advocates for the organization's mission and objectives in the broader community.
Prior to being named CEO, Sublett served as COO at Bounce, where she led the organization's efforts to secure over $6.4M in public grant funds and $1.75M in private grant funds to sustain the organization's program operations and financial well-being. In addition, she was deeply involved in corporate development and creating and executing the rental model for the incubator and coworking facility. Sublett led programming structure and team development to implement and execute programmatic priorities and strategic initiatives, where she was launched Bounce's Technology Incubator Program, Software Accelerator Program and GROW Program.
As a licensed attorney in Ohio, Sublett utilizes her technology transfer and intellectual property law background to shape the programming that supports the region's most innovative startups. She also works closely with entrepreneurial support organizations to build partnerships that ensure entrepreneurship is accessible to all community members.
Sublett earned her J.D. and a certificate in intellectual property from the University of Akron School of Law, her LL.M in intellectual property from the University of Akron School of Law, and her B.S. in business management from the University of Findlay.