Highlights
This content will not be available on-demand.
The AME Emerging Leaders program cordially invites you to join its 2023 capstone. In this session, the 2023 AME Emerging Leaders cohort will share its lean and leadership journey over the past 12 months. The AME Emerging Leaders program is a one-year leadership development program focused on professional development, learning and networking for new and emerging industry and healthcare leaders. Participants are nominated and selected to become fully engaged with the lean community through projects, initiatives, training and volunteer opportunities. The intent upon graduation is to take a leadership role within the larger lean community and mentor a new AME Emerging Leader cohort on their journey.
Overview
The AME Emerging Leaders program intends to cultivate the next generation of continuous improvement leaders. This commitment enables emerging leaders to learn more about lean and continuous improvement, exposing them to industry leaders and best practices. This program celebrates the diversity of AME members by cultivating leaders who embody the AME values of share, learn and grow. In this session, AME Emerging Leaders will share their best practices and success in:
The power of reverse mentoring — Reverse mentoring is when younger generations become mentors to older generations. Reverse mentoring programs often focus on new technology and business practices. The practice improves visibility across the business, helps leaders gain new perspectives and provides less experienced employees with recognition and rewards. Senior employees are likely to connect more meaningfully with workplace culture and understand the issues that affect people at every level of the organization. Reverse mentoring also provides an opportunity for meaningful dialogue on the importance of diversity and inclusion. Reverse mentoring is proven to help close generation gaps and improve leadership skills. It is an opportunity to build trust and nurture meaningful relationships. In this session, AME Emerging leaders will share how they facilitated reverse mentoring events with AME Champions Club members and share the benefits received for both.
Sustainability — The 2023 AME Emerging Leaders cohort will highlight its progress in developing and sustaining the AME Emerging Leaders Program using lean tools and best practices. Learn how to implement successful succession planning programs and achieve program sustainability.
Are you or someone you know a good fit for this program? Join us to learn more about becoming part of the 2023 AME Emerging Leaders cohort.
Company
Since its founding in 1985, the Association for Manufacturing Excellence (AME) has grown into the premier not-for-profit organization for the exchange of enterprise excellence knowledge. The association's 4,000 members come together through practitioner-to-practitioner experiences to explore lean thinking and other operational improvement methods, exchange best practices, and network. Through engaging workshops, plant tours, summits and industry-leading conferences, AME members discover and implement new continuous improvement strategies to share, learn and grow. www.ame.org 
Presenters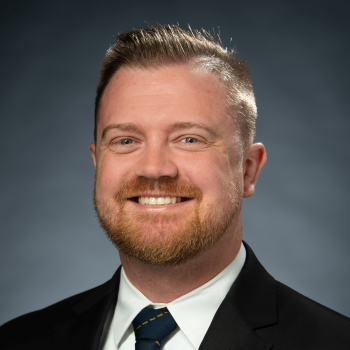 Josh Buchanan is an industrial engineering manager for manufacturing at Newport News Shipbuilding, a division of Huntington Ingalls Industries, where the United States Navy builds nuclear-powered aircraft carriers and submarines. Named to this position in 2021, he is responsible for manufacturing process improvement, lean implementation and sustainment, and direct engineering support for his area of responsibility. Throughout his career, Buchanan has looked for new and innovative opportunities to improve efficiency while also improving the tools and equipment used by shipbuilders and their overall work environments. Buchanan volunteers on the AME Management Team and as AME's Emerging Leader program director, where he leads new and aspiring leaders to get involved, volunteer and learn what AME has to offer through group connections and guest speakers. He is a certified Lean Six Sigma Black Belt from Lean Applications, LLC, pursuing his Lean Silver Certification from AME, SME and Shingo Institute. Buchanan holds a bachelor's degree in mechanical engineering technology from Old Dominion University and an MBA from the College of William & Mary.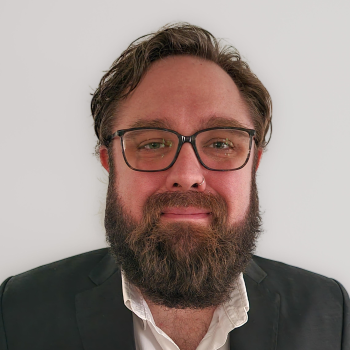 Joshua Egts has worked for Genie for seven years. Egts' first position was working in inside sales as a Customer Service Representative, where he became the team lead and a key account manager on multiple accounts. Egts also became the lead trainer and helped document and standardize future and current processes. He attended multiple lean improvement events and enjoyed being submersed in the methodology and mapping. When the opportunity arose, he joined the analytics team to manage process improvement and mapping using lean principles. Egts is very curious about how having a lean mindset can impact individuals' abilities to perform as successful leaders.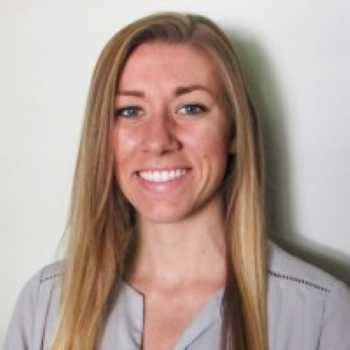 Sarah Hunt is an industrial engineer for Huntington Ingalls Industries in Newport News, Virginia. She has over five years of experience working with the deckplate and their leadership teams to implement process improvements for multiple areas of the shipyard. She specializes in improving communication and operations through digital technology implementation. Hunt's educational background includes a bachelor's degree in industrial and systems engineering from Youngstown State University and an MBA from William & Mary. Hunt is a hard-working problem-solver with a passion for people, continuous improvement and technology. Her mission is to build effective teams that catalyze change to improve efficiencies by adopting innovative techniques and technologies. As a leader, Hunt uses her strengths to work with cross-functional teams to achieve goals set forth by her team and customers.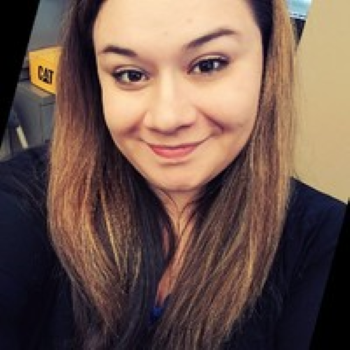 Sarah Inman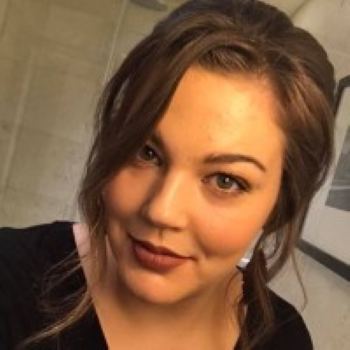 Becca Jenkins discovered her passion for designing and building things as little girl growing up in Stonewall, Oklahoma. Jenkins received an associate of science in pre-engineering from East Central College, where she served as engineering club president and discovered her love of leadership. In May 2018, Jenkins joined Cambridge Air Solutions as a CNC operator and later earned a spot on the Operations Engineering team. She is now an engineering technician II, solving issues by finding innovative ways to improve products and processes. Jenkins worked with a cross-functional team to bring in the new semi-automated powder coat paint line. She joined other leaders at Cambridge to write company-wide language for continuous improvement expectations for all employees. Jenkins has also led quality teams and processes in different capacities. Jenkins plans to continue focusing on continuous improvement, no matter where her career takes her.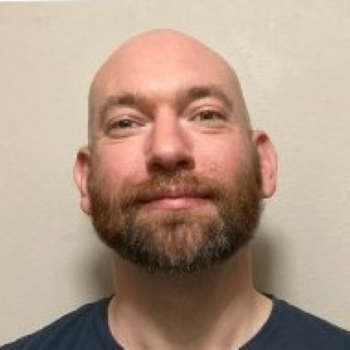 Adam Koestler is the lean champion at Re:Build CDI, a distinguished aerospace manufacturing company headquartered in Avon, Ohio, where he has dedicated 16 years of service. Throughout his tenure, Koestler has excelled in fostering a lean-centric organizational ethos, firmly rooted in the values of continuous improvement and a deep respect for people. Prior to assuming the role of lean champion, Koestler undertook pivotal positions within the company, including production supervisor, quality engineer, internal auditor and shipping lead. These roles collectively contribute to his extensive skillset, making him a versatile professional in the aerospace industry.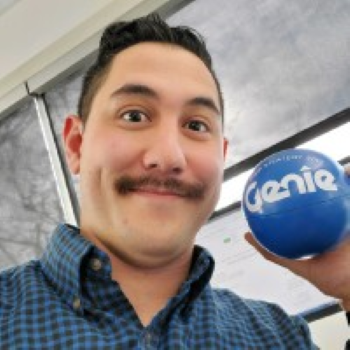 James Ono received a B.A. in business administration with a focus in business management and a minor in entrepreneurship from Seattle University. In Ono's time at Genie, he held a number of leadership roles, both as a leader of teams and as a leader of projects and initiatives. Ono held leadership and organizational roles in his recreational and volunteer work. Ono's education and practical experience have landed him in a great place to continue his education. Through the Emerging Leaders program, he earns valuable skills, learns how to ease pain points experienced in the professional world and reflects on his career.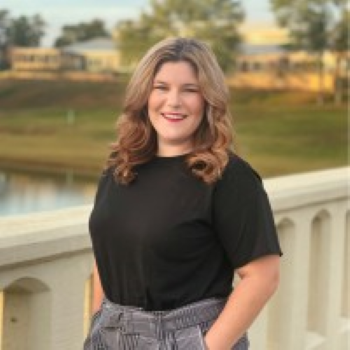 Kelsey Pelham is a manufacturing engineer at Neptune Technology Group. She has six years of manufacturing experience, following a bachelor of science degree in mechanical engineering from Auburn University. Pelham's passion for empowering and inspiring women in STEM led her to become one of the founding members of Neptune's up-and-coming Employee Resource Group (ERG) for women.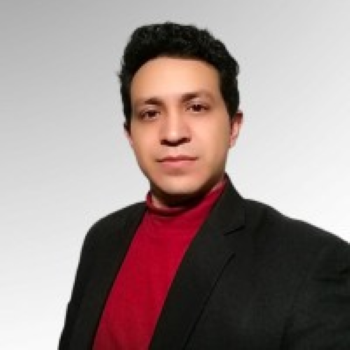 Gerardo Soria Carreón was born and currently lives in Mexico City. He is an aeronautic engineer but has embarked on a different professional path. For the last three years, he has been lean facilitator at Innes Aire, a company that makes air conditioning accessories for the HVAC market. This work was interesting, with new tools, concepts and more. But the most important thing for him was creating a culture to help people improve each day by harnessing operational excellence. Today, Carreón is training to be a buyer, and he uses all his lean knowledge to improve along this new challenge.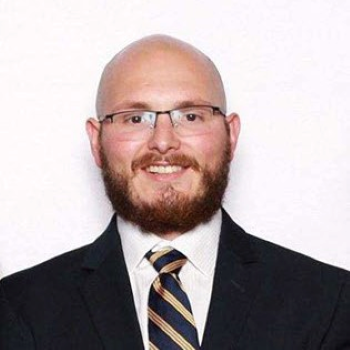 Anthony Ugoletti is an industrial engineer at Newport News Shipbuilding, bringing in over five years of experience and ingenuity from his work in continuous improvement and process excellence. Ugoletti has a bachelor's degree in mechanical engineering technology from the University of Pittsburgh and is pursuing a master's degree in systems engineering at Old Dominion University. In his current role, Ugoletti supports a conglomerate of small to medium manufacturing disciplines within the shipyard, each playing a critical function in completing U.S. Navy aircraft carrier and submarine construction. Additionally, he cultivates and develops lean strategy, continuous improvement, capital investment, and research and development initiatives to further improve manufacturing operations.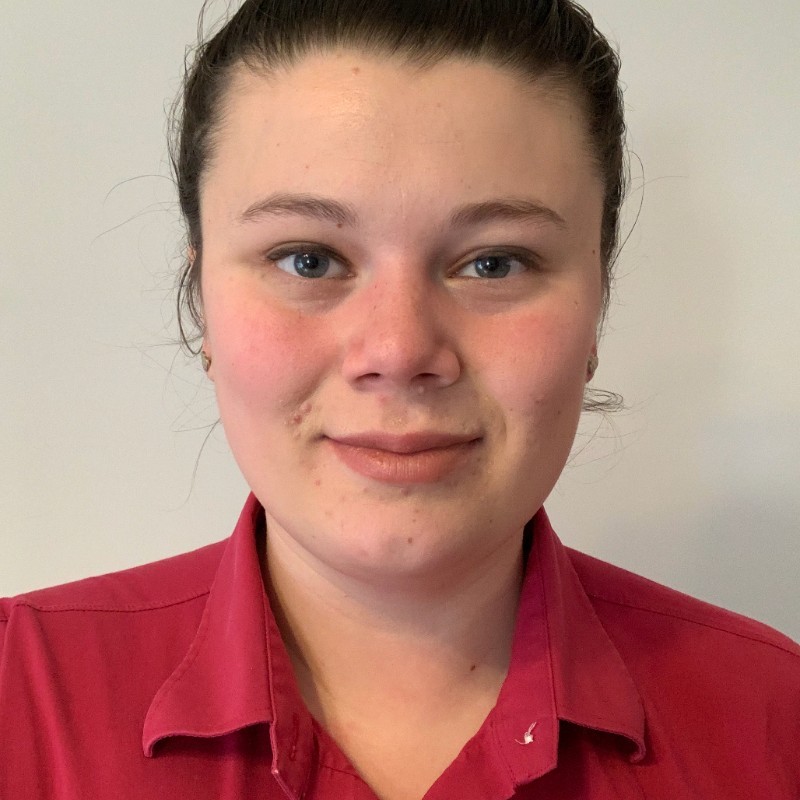 Laura Wentworth is the quality manager at Re:Build Composite Resources in Rock Hill, South Carolina. She is responsible for maintaining and implementing quality systems to meet customer requirements. She is also heavily involved in lean and continuous improvement initiatives onsite at CR and across other Re:Build sites. Wentworth holds a bachelor's degree in chemical engineering from Rensselaer Polytechnic Institute and is an ASQ-certified Six Sigma Green Belt.